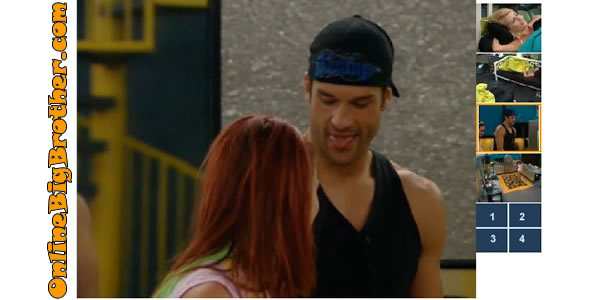 5:10pm Kitchen Rachel Brendon flirting.. They talk about girls that seek out men so that they will have the mans money. Rachel says she knows some girls like that, Brendon does to. He goes on to explain a ex girlfriend that was like that. they both agree that it was girls that were spoiled as children.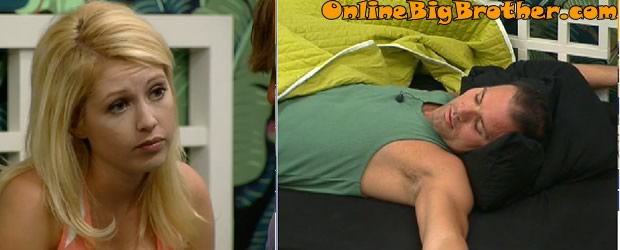 5:30pm Green Room Enzo, Brit and Matt. Again they are going over the noises in the house. Matt thinks they will start getting louder probably tonight. Enzo hopes he can get sleep before the HOH. Enzo brings up the times on BB when they have the fans record messages and they play them back throughout the night. Matt "DAMN i forgot to bring ear plugs". Enzo Asks Brit what her future entails with her Nick (fiancée) She says jokingly she plans on having a good haul in the luxury comp and get a vacation then they will remodel their house and being planning her dream wedding. She goes to tell him they will wait 5 years then stat having kids. She wants to have 4 but nick only wants 2, Brit smiles and says "I'll seduce him to have 4) She wants to have a boy and girl with the boy becoming a pro golfer and the girl working in broadcasting. Matt wonders what the HOH will be like tomorrow. Brit tells him it'll be endurance, He's not convinced. Enzo hopes it's a mental challenge, Brit asks him why has there been a lockdown for so long "they must be setting up something big"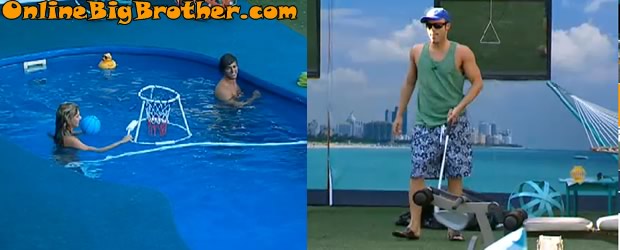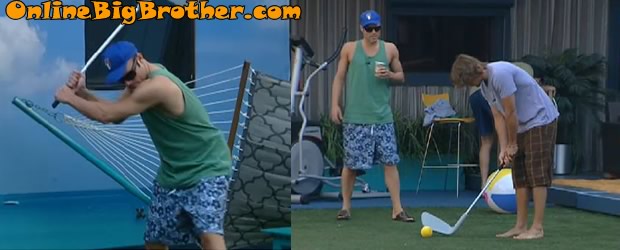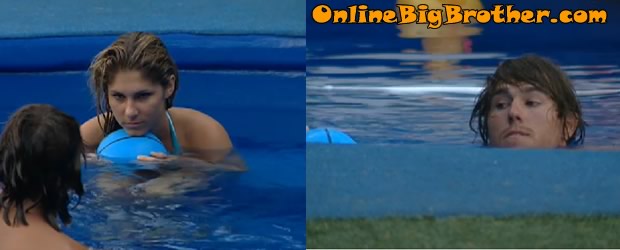 5:50pm – 6:20 Backyard Playing games

Onlinebigbrother.com is around because of your donation every year the site costs us to host the images and run the 3 servers needed to handle the traffic. If you like the site then please consider donating to keep the madness going. Thanks!
Share it YO!!
Tweet