7:45pm Pool Hayden and Lane have just finished their game. They asks enzo if he wants to play. Enzo doesn't feel like it, He tells them he feels good where he is… he's thinking about taking a nap on the backyard couch.
Enzo: "lets talk about football yo"
hayden: "we've talked about everything 3 times over"
Enzo: "Fine lets talk about airplanes…Lets talk about Life"
Hayden starts playing pool by himself.. Lane walks around the backyard BLANK with the foam paddle in the hottub.. eventually heads inside to take a piss.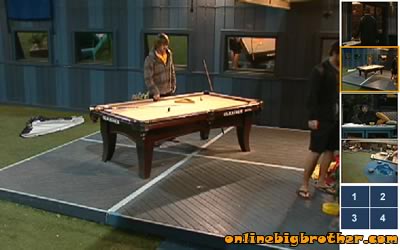 7:50pm Lane comes back grabs the foam football and starts passing it to Enzo whose still laying on the couch. Lane starts throwing it with his left hand. Lane: "Damn I got a gun".. Enzo says he throws better with his left than his right. Hayden: "Ohh a spiral" LAne: "Too much power on my left". Enzo decides to get up.. all three of them are playing pass now. Enzo asks Lane if a QB is better to be a "Lefty" or a "righty" Lane thinks "lefties" are almost always better because people are not use to it. Enzo wonders why lefties are a endangered species. Lane: "to be a lefty you have to breed differently the girl has to lay on her left side when you go in her" Hayden :"yup".. they ask Enzo if his daughter is left or right. Enzo: "I dunno". Hayden tells them about this new baseball player that is ambidextrous they pitch left or right depending on the bater. All three get excited about how awesome this baseball player is. Enzo: "He'll make mad money he can play back to back games alternating arms"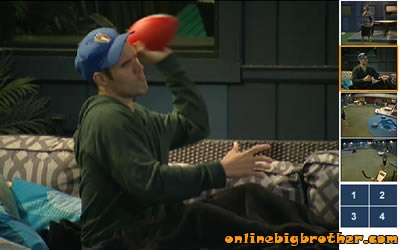 8:05pm They sit by the pool talk about what they are going to do after the show.. Sounds like Hayden will be doing a lot of travelling visiting people in their hometowns. He talks about going to Vegas, Jersey, Seattle, Houston etc etc..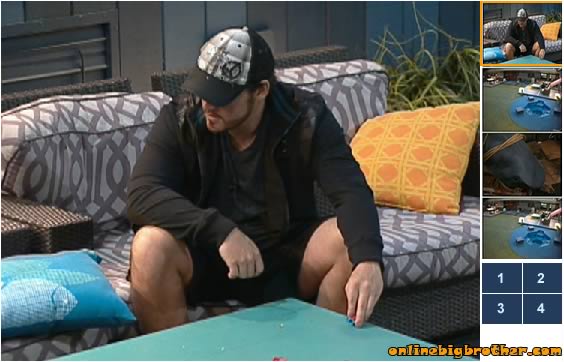 9:05pm Backyard Bragade. Lane's coloured his beard. He's worried he went too dark. Hayden says it look great Enzo says he can't tell. They trying to figure out what to do.. Hayden plans
Hayden and Lane are both salty at the BLANK weight equipment they have. They all agree it's not even worth using for the next couple days. Hayden tells them he plans on doing some cardio on the elliptical. Lane is going to take a shower, He feels like going to bed early tonight.
10:21pm Bragade in jumanji Talking sports.. Hayden tells them the baseball coach at ASU made 500k a year. Lane: "it's funny how college coaches make the same as the pro coaches". Lane asks Hayden who would he rather coach for professional sports or college level sports. Hayden would choose college.. there less drama and they have more control over their program…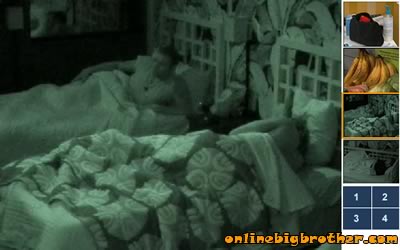 11:00pm Brigade jumanji Enzo telling them how crazy the party scene is in Manhattan. Tells them about the "Tunnel" being a club filled with tran$$exuals that get all done up. Says that they don't even need to go to clubs to have a good time there tons of lounges and Bars with great music. Lane never goes to clubs in Houston he only goes to bars.. Hayden says they all just go to bars.