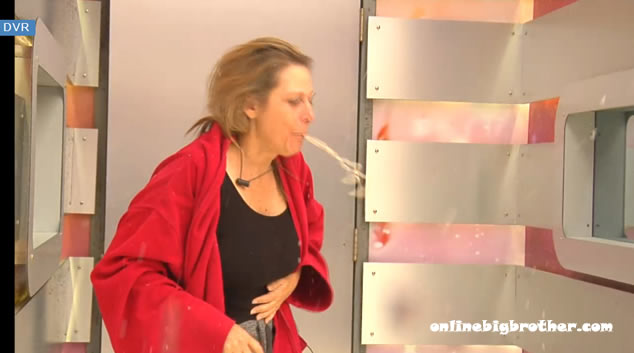 78 Days Supersized length
Here we go, folks, Thanks to Big Brother Canada 5 runner-up Karen Singbeil we have some "SUPERSIZED" news for this upcoming season 8  starting next month. In case you forget about Karen she was the season 5 houseguest that hated Kevin Martin more than I did. She also puked in the smoke pit for which I give her 2 thumbs up and a bottle of Kraken.
According to Actra Toronto, the 8th Season of BBCAN runs from March 4th to May 21st. (Please NOTE As Peter Brown BBCAN1 pointed out This is premiere to finale. The houseguests enter the house up to 1 week prior – source)  A whopping 78 days! (11 weeks 1 day) Blowing away the previous duration champ season 4 by… 1 day?
Compared to Big Brother Canada season 1-7
BBCAN 1 – 71 days Feb 27, 2013, to May 2
BBCAN 2 – 71 days March 5, 2014, to May 8
BBCAN 3 – 70 days March 23, 2015, to May 27
BBCAN 4 – 77 days March 2, 2016, to May 12
BBCAN 5 – 69 days March 15, 2017, to May 18
BBCAN 6 – 69 days March 3, 2018, to May 10
BBCAN 7 – 64 days March 6, 2019, to May 9
Hmmm.. so Supersized!
Source…
Actra TO has #bbcan8 dates released … that is how I knew how long our season was going to be ? but I'm still a witch ?? pic.twitter.com/BkYBQ9Qh0g

— Karen Singbeil ???? (@Karensreal) February 7, 2020
What is Actra Toronto?
And what do they have to do with Big Brother Canada?
ACTRA Toronto is the largest branch of ACTRA (the Alliance of Canadian Cinema, Television and Radio Artists), the union representing performers in the film, radio, television and new media industries.

ACTRA negotiates contracts on behalf of its members with producers and engagers. Our contracts determine minimum standards of pay and working conditions under which performers can be engaged in a diverse industry which includes independent film production, commercials, radio and television drama, telephony, video games and web-based content.