Click here for your CBS All Access – Live Feed 1 Week Free Trial!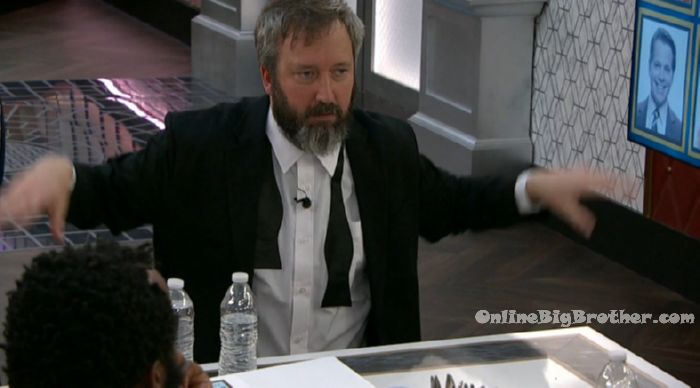 10:38pm – 1:25am Big Brother blocks the live feeds for the HOH competition.
HOH WINNER: TOM!
Last Evicted: Kato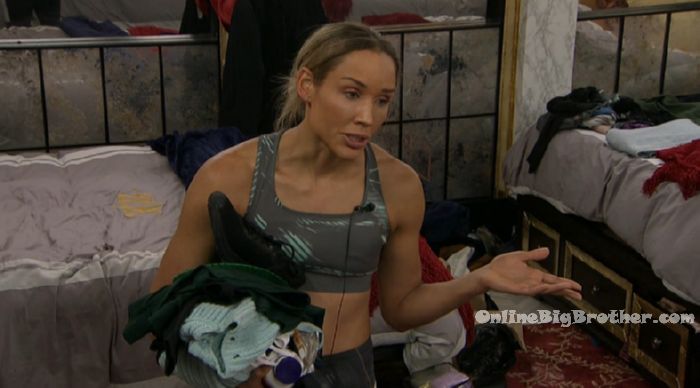 Ricky – I don't know what he is thinking.. because he is going to have to do the same thing we did because he can't compete (in the HOH competition). And he is going to have to win the veto. Lolo – true. And he got his chance to make amends. And that's what he really wanted … so maybe that's what his prayer was. Even though our prayer was victory .. his prayer was to make amends with all of us to make sure he was friends with all of us afterwards.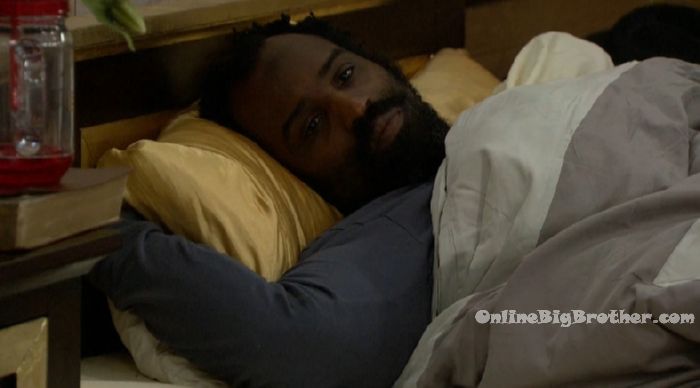 1:45am Kitchen. The house guests are making food to eat. Tamar is annoyed that she can't "sip on the devils nectar if she wants to be able to go to sleep at night." Tom – did you ask for any? I mean you got a bottle. Tamar – yeah well once you share a bottle with 3 adults .. you only get a glass and a half. Tom – Maybe we just need to ask more often. I'll ask for another 2 bottles. Lolo – you're the only one that could ask.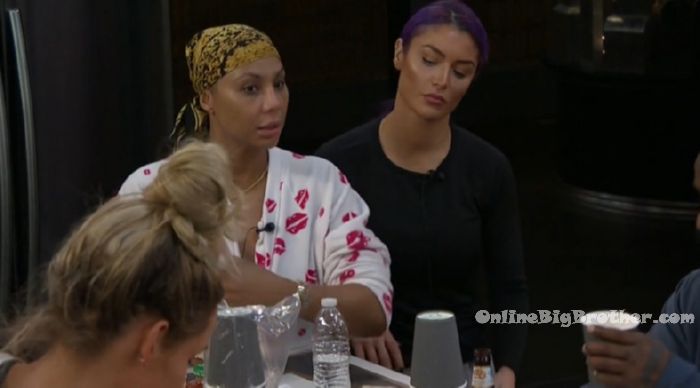 2:13am – 2:23am Big Brother blocks the feeds..

2:24am Bathroom. Natalie and Lolo. Lolo – if he was smart … at the end of it he is trying to make it to the end. He has no chance against Kandi and Tamar. They have no blood on their hands. Natalie agrees. Lolo – but he might think in his mind he is a sitting duck next week. Natalie – why can't we pull him into our five? Lolo – you can definitely try. I will talk to him. If you want up early.. wake me up and I will do it. I'll do my best. And just pray for my words. Natalie – if I were him .. why wouldn't you want to send .. I guess Tamar too. She's the one that put him on the block. Lolo – I just want to have an honest conversation with him. And I feel like I've been doing that. Like my conversation with him before was not bullsh*t. Natalie – what is he going to do ..when he can't win the next one. He can't compete. We keep him safe. Lolo – if he would just own up to wanting to backdoor one of the five (Ricky) we could be good.. but he won't. Natalie – he has no one to talk strategy with.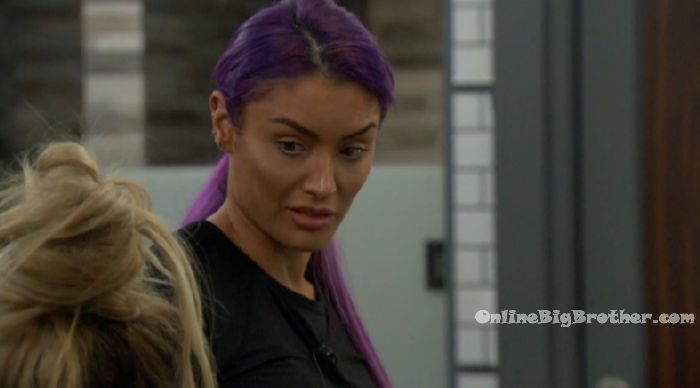 Support this site by purchasing your Amazon goods through our links below. It doesn't cost you anything and we get a small commission off your purchase.
Amazon Canada
Amazon USA