Take your first real look inside the newly redesigned Big Brother 25 house! Our first official look inside the house was a few days ago when the BB "Legends" Brittany, Frankie and Danielle entered the house and unleashed this seasons twist. Now we finally get the in depth house tour by host Julie Chen to see newly redesigned house looks like from room to room. The 16 new house guests will be moving into the house during the 90 minute premiere on Wednesday, August 2nd @ 9.30pm PT/12.30am ET.
Highlights:
– New way for the House Guests to receive messages and updates from production – mail chute.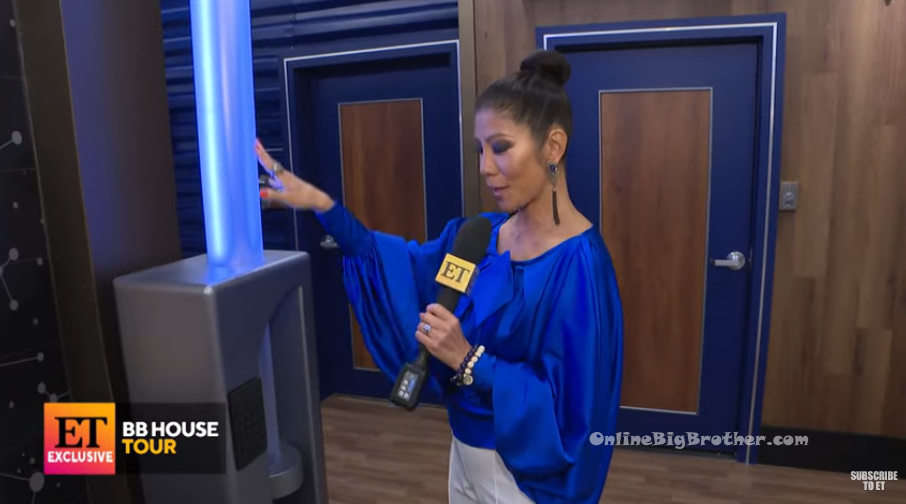 – BB Theme: Big Brother Multiverse – The game has turned upside down, anything can happen, expect the unexpected more than ever. Julie "We've never had alternate universes like this.."

– Frankie Grande looks like a troll doll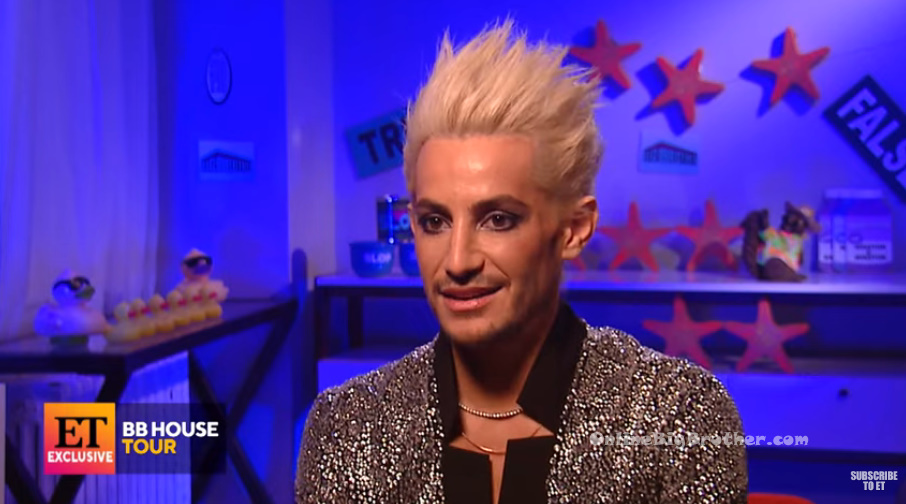 – Julie "Frankie, Brittany and Danielle broke into the house thinking they could change their own fate. They didn't change their fate, they changed the fate of the 16 new house guests and what they're in for this summer." ET "So does that mean we'll see Frankie, Brittany and Danielle competing? Julie "You never know. I know they would like to. We'll see what universe these former house guests live in and if it will cross over with the BB multiverse. You never know.."
– Julie "Any time you see a lightening bolt in the house, you have entered another universe."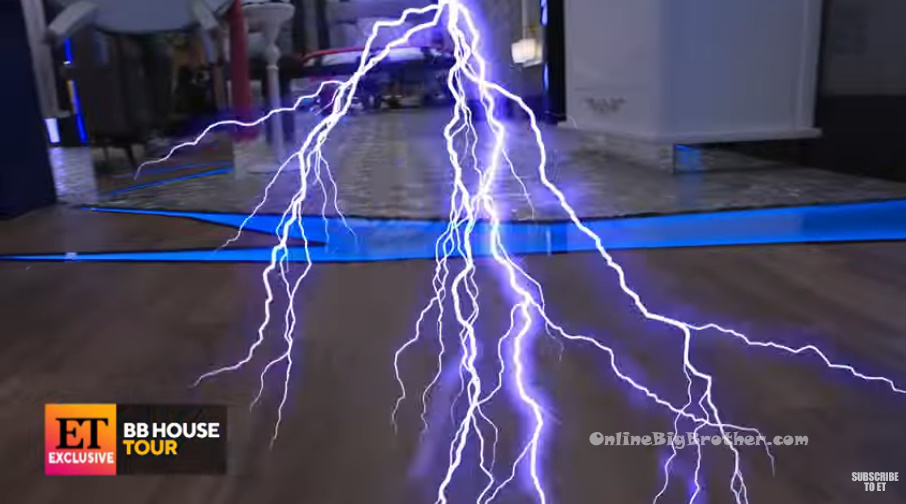 Julie "Everything is bizarre-o-world in here .. things are not right"

– Bedrooms: Upside down bedroom, Comic Book Bedroom, Creepy/Disturbing Bedroom

– The Dining Room is divided into two different universes. Julie "What does that mean for the house guests? You'll have to stay tuned to find out."
– A muffin from muffin-gate and a comic book cake that looks like it isn't real but it is..

– HOH Bedroom

Julie "Fans can expect MORE, MORE, MORE.. BIGGER, BETTER, WILDER! New Twists, New Turns, New Faces! 16 New House Guests! We always say expect the unexpected!
– A new window in the loft to spy on the other house guests.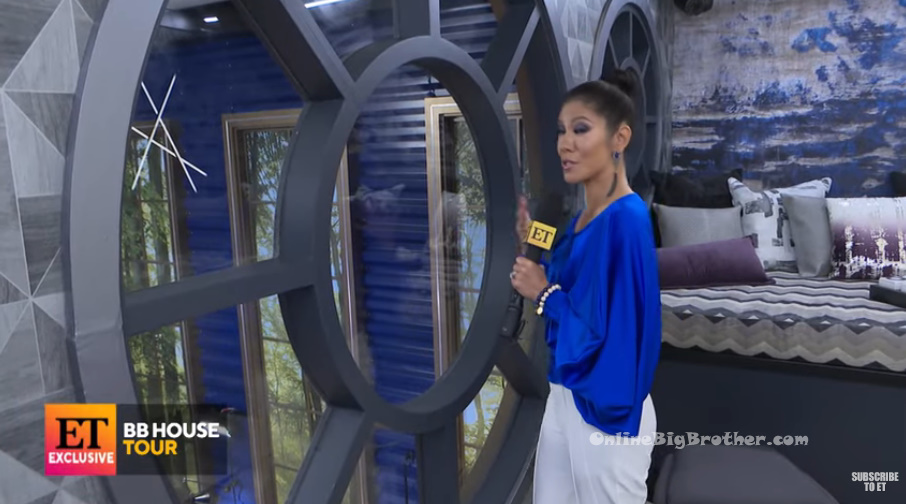 – You are a winner wiener bed..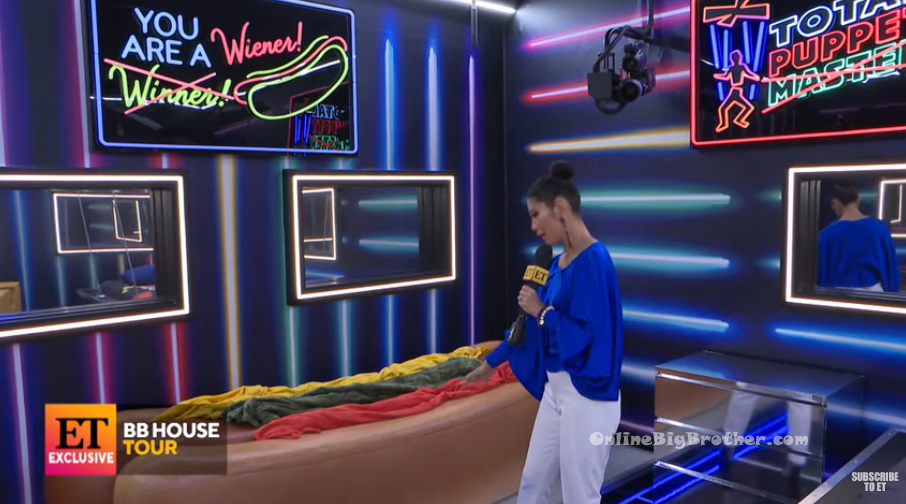 – Puppet bed, Cheese bed and a dog bed:
– To leave this room, every house guest has to spin the wheel to see how many times they will be kicked in the butt.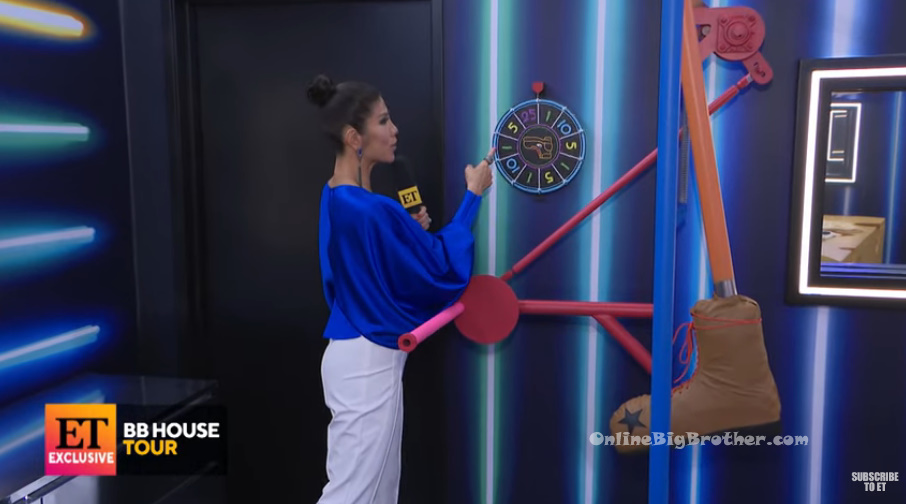 The Big Brother 25 Live Feeds will start after the premiere on August 2nd