Click here for your CBS All Access – Live Feed 1 Week Free Trial!
8:15pm Lounge room. Tom talking to the cameras. Tom – Weirdest but possibly the funniest thing I have ever been through in my life.. this whole thing. I've got three world class athletes out there in the kitchen angry and not talking to me because I want to win also.. UMMM Okay!? .. I'm head of household because I keep winning all these competitions. I put a couple of them on the block finally and they're taking a big cry baby fit. Give me a break guys! Its a game! I don't know if I really care if I win or lose, I just want to have some fun here. They're sulking out there. I would like to say that to them but then they would freak out and I just don't feel like getting into a big argument really strong angry people. So I am probably just going to avoid them .. basically. I think that's called maturity. I think they could exude some too. I will just try to win the veto competition tomorrow so that I can leave them on the block. Get one of them out of here .. and maybe some of the bad energy will go with it. Its just been a month of everybody.. poor sportsmanship, hating each other. Man I miss Johnathan, Joey. I guess they're trying to scare me… they're trying to intimidate me.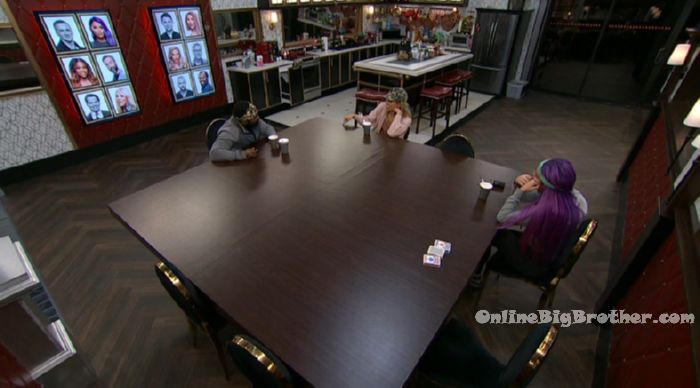 11:45pm Tom and Dina playing pool.. Dina – let the chips fall. Tom – I don't care anymore. Some times why you get more you just don't care anymore. Like a crazy person. Kamikaze. Dina – should I get like that. Tom – I am in a unique position because I don't give a f**k. Dina – you swear you have my back? Tom – I've got your back. Of course I do. Dina – you pinky swear? Tom – Its pretty obvious at this point.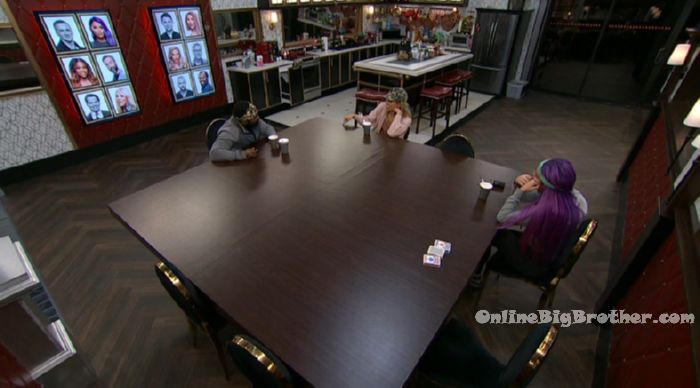 12:25am HOH room. Tom and Dina. Tom – I really want to vote off Ricky. He is just constantly testing me. It is so stressful. I need to. Dina – She (Natalie) stresses me. Tom – I know but.. Dina – since day one! Tom – I won the HOH so I should be able to decide right? Dina – right, is that right!? Tom – right, but I still need you guys to agree because you've got to actually vote. I would just really appreciate it if you and Kandi just voted.. if Ricky is even on the block after the end of the veto competition. Dina – if he is not then we do the other one. Tom – if he is not then we do Natalie.. yeah. But if he is I would just appreciate it because he just keeps hammering away at me and its driving me a little bit batty. Dina – but she does it to me. Tom – yeah that will be next week okay?! Dina – MMMHHHmmm. Tom – because we won't have any time to talk .. is there a live show tomorrow? Dina – I don't think so. Tom – ok.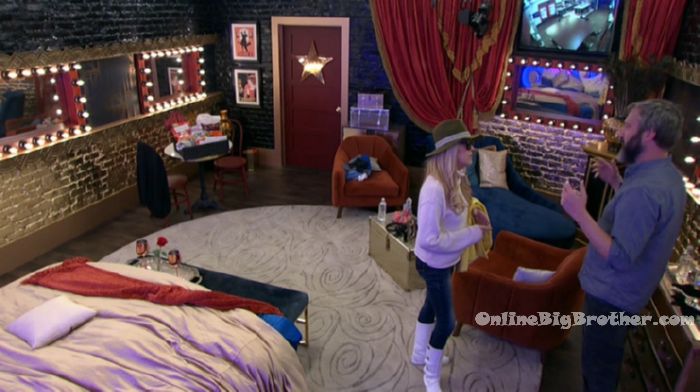 Support this site by purchasing your Amazon goods through our links below. It doesn't cost you anything and we get a small commission off your purchase.
Amazon Canada
Amazon USA