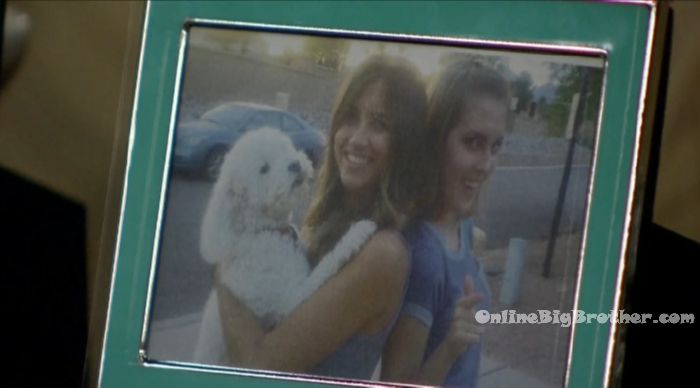 9:30pm Living room – Danielle, Jason, Shelby Kryssie, Morgan and Justin are sitting around the living room chatting about random things. At 10:35pm Shelby gets her HOH room. All the house guests head to check out her room. Shelby is happy that she got photos of her family and mom. Shelby reads her letter from her mom.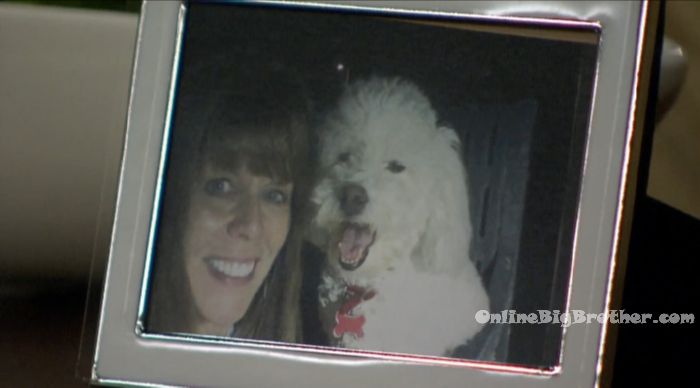 10:50pm Bathroom – Shelby and Morgan are talking. Morgan – coming into this house I wanted to make it to finale night whether I win or lose. If I win HOH next week I could keep us safe for another week. Shelby – I think they're beginning to realize I'm not the idiot they think I was. Morgan – I we get Danielle out this week, then next week we will be against Kryssie, Justin and Jason. Jason's not that good at comps. I mean he is okay. If we get her (Danielle) out there is a good chance I could get that.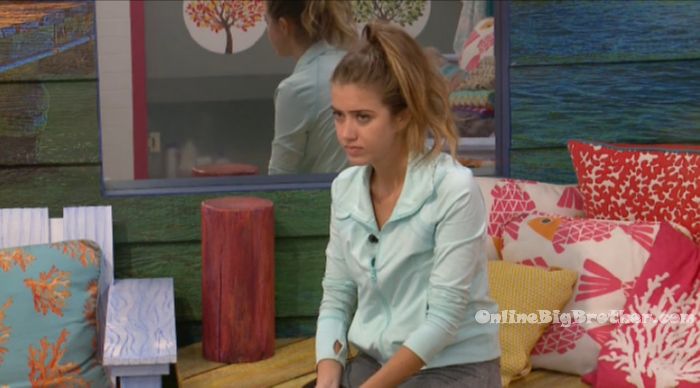 11:55pm Jason is talking to Kryssie and Justin. – I'm sure I'll be the casualty. It will be me and Justin next to each other. Then I am f**ked. Lets hope America's nom is one of them. They've been keeping it spicy. Kryssie – I was thinking, what if they gave Shelby the care package to keep her safe but that they don't like Morgan. Jason – you think the only person on their side they like is Shelby? Kryssie – think about it, what has Morgan done. She hasn't done anything this entire game.
12am – 2am Justin, Jason, Danielle and Kryssie talk about random things. Meanwhile up in the HOH room, Shelby listens to her HOH music.


2:30am – 2:45am London room – Danielle and Jason are talking. Danielle – we need to sell to them that we'll vote how they want us to vote. And I can sell them something about my care package. Jason – exactly. We'll just see how this week shakes out. We just have to try and get those girls to not nominate us and make some kind of deal. I think that's our best option. Danielle – when I put Shelby and Morgan up .. I told them it wasn't because I wanted them to go … Scott was my target. Jason – we just have to go up there and make a deal. If they're smart they'll take it and if they're not then they'll have to fight us in the veto. Do they want us with them or against them. Kryssie and Justin are never going to give them that. Kryssie hates Morgan more than she hates Shelby. Which is weird to me because I find Morgan much more tolerable. We could even say that during the double Kryssie was freaking out that we were going to vote out Justin. If Kryssie is up there with him that means she won't be campaigning for him to stay. He would be up there .. an easy target. Danielle – exactly. Jason – I'm down to shake hands and sh*t. I would be down to promise, shake on deals, pinky promise and whatever they want. I don't think they would vote Kryssie out over me. Danielle – hopefully America's nom is Morgan. Jason – that's the best best best case scenario. Danielle – if they keep me I would be willing to work with them with my care package. Jason – they think we're 4 but we're not we're to pairs and we need to convince them we're breaking off from them (Kryssie and Justin). Lets tell these b***hes what they want to hear and keep it moving. Jason – we kind of have to get Justin out just to ensure you get the care package. This is going to work. Jason and Danielle go to sleep.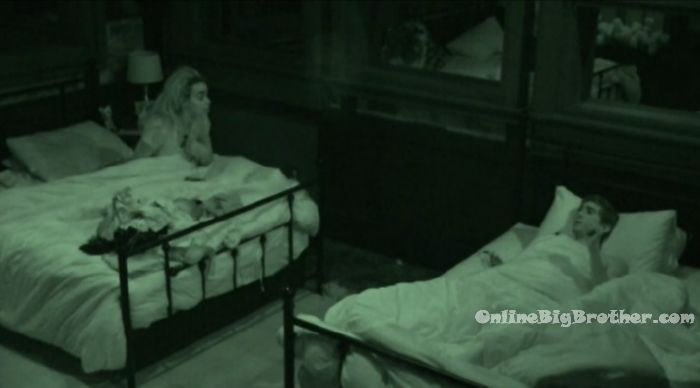 TIP JAR
Please consider giving a donation to help us keep the lights on. All donations go directly to helping cover the considerable costs associated with running this site. Any amount is greatly appreciated.