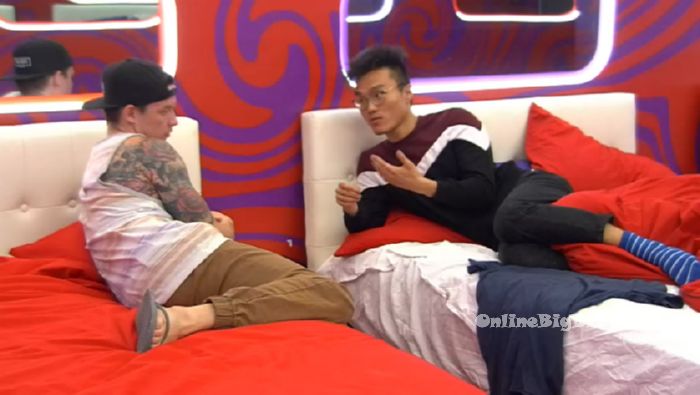 9:15pm Bedroom. Eddie and Damien. Eddie – This week they're (Kiki and Est) very very scared. Damien – they are, that's why they're hanging out. Eddie – Kiki actually walked out of the room right now saying she can't do this any more. I don't understand that. This is a different Kiki I see. Do you remember how brave, how courageous they were last week? Damien – MMMhhmmm. Eddie – and this week they're very scared. I don't get it. Its very ironic. I don't believe in humility any more. People are very scared right now. Damien – don't be scared. Eddie – I am not scared. I am just saying people are scared. Damien – well when some people are scared you have to bring them up and lead by example. And you have nothing to be scared about because you're not on no block. Take it with a grain of salt. Like if someone is all of a sudden giving you the time a day when they wouldn't before. Eddie – Did you see how flirty I was with Adam? When I don't even like him. I think we need to plan a head. I have to find a crack on their side and put some numbers on our said. Damien agrees. Eddie – I feel the best bet is telling the people that are close with them. We are also a number, we could replace Adam, Sam and Chelsea. We have four numbers – Me you There is a way to win this game without looking bad.. without siding with the bullies. Eddie – I think their side is too strong. I can't vote for her. I am voting for you I really honestly don't care if I go home next week.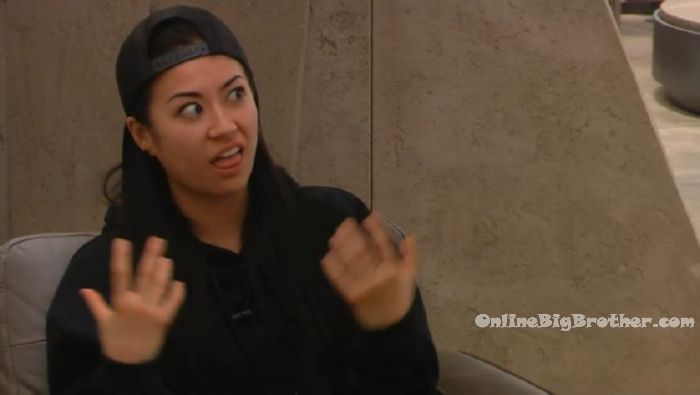 10:20pm Storage room. Kiki and Eddie. Kiki – basically it was a hard week for me .. that's all. Eddie – okay. Est – I am not against you. Eddlie – I'm not against you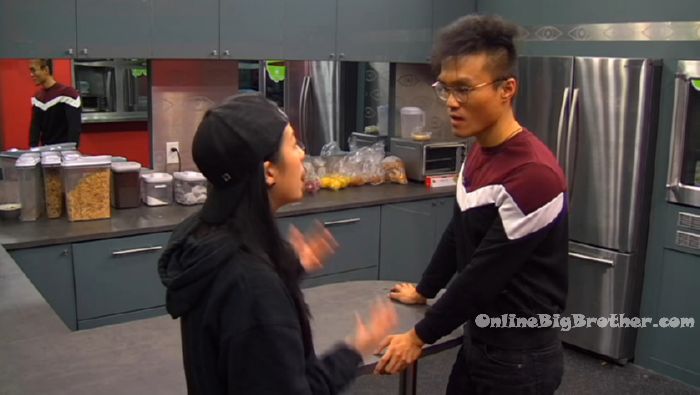 11:10pm Bedroom. Adam and Sam. Adam is crying. Sam – its going to give you strength.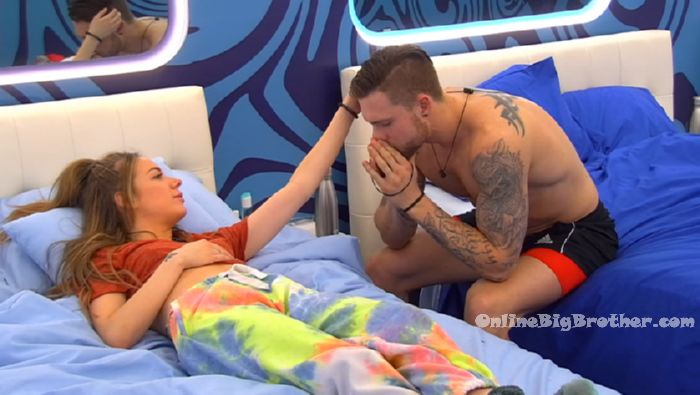 Support the site and purchase your Amazon goods through our link below. It doesn't cost you anything and we get a percentage of what you buy.
Amazon Canada
Amazon USA