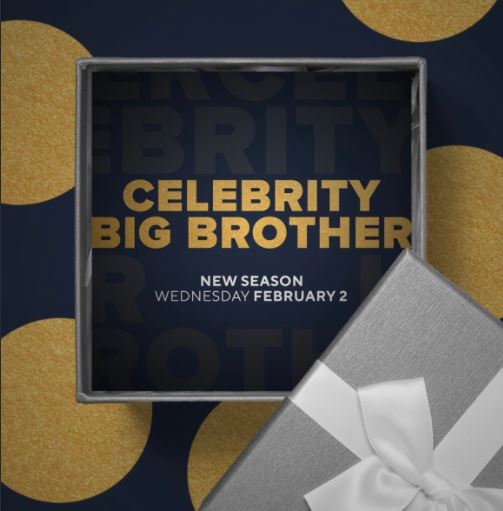 Celebrity Big Brother 3 premieres in one month on February 2nd at 8/7c. The third season will be just 21 days long with the finale airing on Wednesday, February 23rd. Interestingly, this season will battle the winter Olympics again for ratings just like CBB1. The Beijing winter Olympics are set to begin the day after on February 4th. The February 13th episode will also compete with the Super bowl.
CBB Cast:
No official word yet, however its bound to be full of d-list celebrities looking for their next 15 minutes of fame. Check back sometime around January 17th – 19th for the official cast release.
Tell us your predictions on who you think or who you want to see as this seasons cast?
Unofficial Internet Rumored Cast Members: 
Tiffany Pollard, Jax Taylor, Clay Aiken, Scott Disick, "Boston" Rob Mariano, Lisa Rinna, Kellyanne Conway, Todrick Hall, Kim Chi, Miranda Cosgrove
Scott Disick would be hilarious to watch and a drunken mess if they actually gave them alcohol
Grand Prize:
Not officially released, however, it is likely the same as season 1 & 2 ($250,000)
Live Feeds: 
Subscribe to the 24/7 CBB live feeds through Paramount+
Episode Schedule:
Wednesday, February 2 at 8-9pm Premiere
Thursday, February 3, 9-10pm
Friday, February 4, 8-10pm [2hr episode]
Sunday, February 6, 8-9pm
Monday, February 7, 9-10pm
Wednesday, February 9, 8-9pm
Friday, February 11, 8-10pm [2hr episode]
Sunday, February 13, 8-9pm
Monday, February 14, 9-10Ppm
Wednesday, February 16, 8-9pm
Friday, February 18, 8-10pm [2hr episode]
Saturday, February 19, 8-9pm
Sunday, February 20, 8-9pm
Monday, February 21, 9-11pm [2hr episode]
Wednesday, February 23, 8-9pm Finale
All the Rumors are True ????? #BBCeleb pic.twitter.com/5xss0ZXXF5

— Julie Chen Moonves (@JCMoonves) September 9, 2021
Winter is Coming #BBCeleb ??? pic.twitter.com/YW44eo4AVy

— Julie Chen Moonves (@JCMoonves) November 10, 2021