Think Big Brother madness is over?
See what's in store for fans like you.
Enjoy access to your favorite reality stars of Big Brother and
Survivor with daily live call-in shows. This week chat with Britney, Kristen, Janelle & Jordan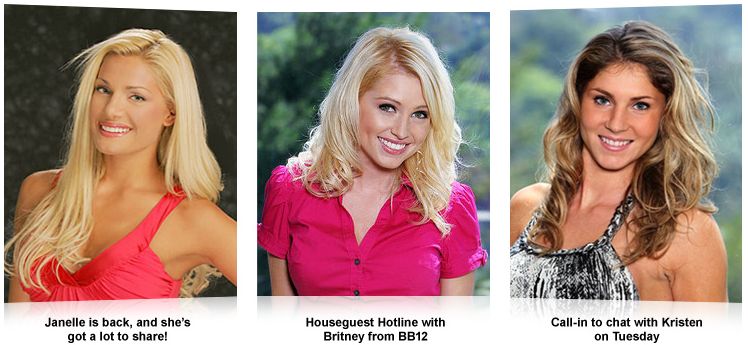 Big Brother Live Events Calendar:
Sign-up today for your RISK FREE – 3 Day Trial!

Mondays:
Home Life with Jordan – Get Jordan's point of view, and chat with her about life after Big Brother. Hosted by Chelsia and Missy.

Tuesdays:
House Guest Hotline – Don't Miss the Live Call in show with Britney from Big Brother 12.

Wednesdays:
Power Hour with Janelle – Did you know Janelle is a huge Survivor fan? Tune into Power Hour to get her take on how the popular show compares with Big Brother.

Thursdays:
House Guest Hotline – Call in to chat with Kristen, from Big Brother 12.

PLUS More to come!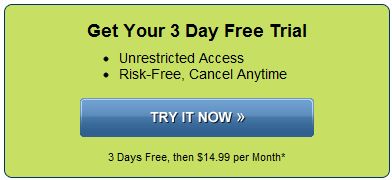 PLUS:
Members get free music:
– Your trial account also includes $10 of music downloads – yours to keep.

Members also get great TV shows:
Access reality TV shows, Discovery shows and full-length movies.