Big Brother 14 has been confirmed and the BB14 Application form and rules have been released. Big Brother 14 Casting Calls should be known in March.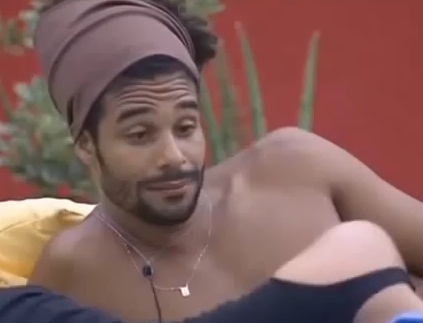 I've always said Big Brother Brazil was more like a softcore pron than a traditional Big Brother Show. Now it looks like one houseguest may have taken it way too far. Reports are saying that 31 year old male model (Daniel Echaniz) engaged in sexual behavior with a fellow passed out houseguests (23 year old student Monique Amin). Pretty shocking, Daniel Echaniz says he was "too Drunk" and doesn't remember the incident happening. The victim found out about it happening after production informed her in the diary room. This is why they don't give too much alcohol to Big Brother USA houseguests.
Police are now investigating the incident. Daniel has been removed from the show and if found guilty faces 8-10 years in a Brazilian prison. Big Brother Brazil is MASSIVELY popular last year it raked in 156million votes and is considered one of Brazil's most popular TV show.
Endemol has declined to comment on the incident.
Brazil: Police probe allegations of rape on TV
RIO DE JANEIRO (AP) — Brazilian police are investigating allegations of sexual assault on the country's Big Brother reality TV show.
Rio de Janeiro police spokeswoman Camila Donato says participants were to be questioned as part of the probe on Tuesday. That's a day after the wildly popular program announced that contestant Daniel Echaniz was being thrown out over suspicions of "gravely inadequate" behavior.
The 31-year-old male model was booted off the show after allegations emerged that he engaged in sexual behavior with contestant Monique Amin after she'd passed out.
The alleged incident took place following a party Saturday. Program footage shows the two in a bed, the leopard print sheets moving as Amin lays inert.
Dailymail has some pictures taken from the feeds that shows the alleged behavior occurring. Now the real kicker is this reported by dailymail.
"Throughout the incident the female contestant appeared unconscious.
The next morning Ms Amin was asked about the incident in the diary room, and appeared to know little of what had happened."
UPDATE
The Mirror is now reporting that Daniel Friends are calling these accusations as being "targeted by racists". This year he is the only Black contestant on the show.
UPDATE Video of what happened
Share it YO!!
Tweet