The Big Brother 12 UNCENSORED, UNEDITED 24/7 Live feeds will be turned on tonight after the premiere episode !!
Try the Live Feeds for Free and watch the first 3 days of Big Brother 12 with the: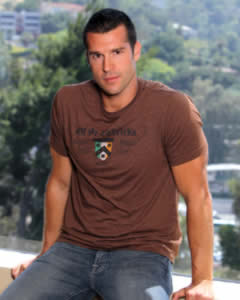 Meet Brendon Villegas, the last "Big Brother 12" house guest in our series of interviews. He tells Zap2it that he's doing "Big Brother" as a fun activity before he spends five years committed to school and that his strategy is to get the girls on his side.

"I'm about to start my Ph.D right now … the next five years I'm about to be committed to school so I thought this would be a great way to spend the summer before a big commitment," Brendon tells us, when asked why he wanted to be on "Big Brother."

So does he have a strategy going into the house?

"I'm going to kinda see how it goes … The more I've watched, the more I've figured out you really can't have a strategy," Brendon observes. "Really I just want to go in, kinda get the girls on my side, be nice and flirtatious, get them to like me. For the guys, I don't want to seem as a threat, so I'm kind of downplaying my intellect … and really kind of up play the fact that I am an athlete and a swim coach.

The "Big Brother 12" premiere is almost upon us! Who are your favorites? Watch the first episode Thursday, July 8 at 8 p.m. ET on CBS.