Early this morning on The Early Show, Julie Chen introduced the new cast of the 12th season of Big Brother!

Full Biographies of the cast of Big Brother 12!

The Media Day Videos were also released today: A day in the life of a houseguest

Julie Chen gives us a tour of the NEW Big Brother 12 House!

See everything they can't show you on TV!!

When you sign-up for the Live Feeds, you will be able to watch the entire season of Big Brother 12 for ONLY $29.99!! That's $10 OFF the regular price! LIMITED TIME OFFER!

Click here for you Early Bird Discount Code: Big Brother 12 Live Feeds!

TV REVIEW: New cast of Big Brother 12 revealed.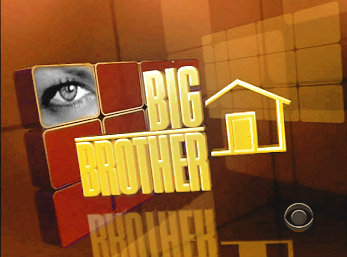 Examiner.com
By REVIEWniverse staff

The summer show that we love to hate, and I mean really hate, and I mean really love, is baaaaaaack.

Big Brother 12 (Get out! I wasted 12 summers?) introduced their 13 houseguests today and already I hate (love) this season.

You know how it goes: there will be 50 cameras, 95 microphones and one saboteur, doing the bidding of the viewing audience.

First let's talk about the elephant in the room—Andrew Gordon. Now this is going to be interesting, because Andrew is an Orthodox Jew (with a very nice set of white teeth), who is a podiatrist (I'm kvelling) from Miami (really?) who will add an interesting twist to this already twisted game. A blessing on his head, but what's going to happen when things get down and dirty? Will he have to give up the high moral standards of his faith? Will he participate in the Everyone Swims in Bacon Grease and Mayonnaise Competition? If he's voted off, does that mean the houseguests are anti-Semitic? How will the roommates react when they have to turn the lights on and off for him on Saturdays? When will the Messiah return? (Oh, sorry, that's a different show.)

A reason to turn in, no? In any case Andrewle will have a lot of other characters to contend with.
Remember Michele from last year? She was the super-duper biomolecular, atom-crashing, brain surgeon, Nobel prize contending biologist genius, who played it all dumb and nerdy last season. She's back, but this time she's called Rachel, who has already won us over with her modest self-description as "a hot girl with big boobs. And I'm a chemist!"

For the Full Article: www.examiner.com
Share it YO!!
Tweet