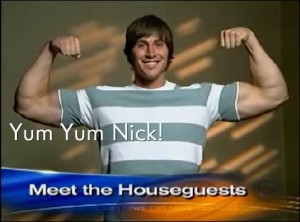 According to Robyn Kass, the casting director of Kassting, Inc., who held auditions for Big Brother12, all of the finalists have been selected and ready to enter the house on July 8th. We don't know who they are yet, but as soon as that news comes out… you'll be able to find out here!

Auditions were held in Washington, D.C. A very friendly crowd began to line up early outside the doors of Madam's Organ where the casting took place. People seemed to really get along, sharing stories of why they wanted to be on Big Brother 12 and wishing each other good luck. Well, that certainly doesn't happen in the house, does it? There didn't seem to be much competition at the audition, but let's see how quickly that changes when the selected cast enters the doors to the house.
The deadline for the casting video submissions and applications was April 23th and all videos were viewed. You could also choose to show up for the in-person auditions, but either way, you had an equal chance of being selected, said the casting directors. Kass even made a video full of tips and advice of what would make the perfect BB Houseguest.

Want to know what Kassting Inc.'s Senior Casting Producer, Tedd shared with BB houseguest hopefuls about the auditions?

Just be yourself and show the real you
Don't go in with a scripted speech
Don't push an angle as to why you would be the best for BB
If you come with your own gimmick, not too over the edge, it may make you stand out and be remembered
Don't talk about the casting process once you've auditioned because revealing anything will disqualify you
Don't lie about anything
If you don't make it, don't be discouraged. There is always next year!

So, the casting was a success and now we just have to sit back and wait for the announcement from Kassting Inc. as to who made the final cut and who we will be watching, loving and hating this summer!


You'll find the cast list here as soon as it is announced. Stay tuned…

Source:examiner.com