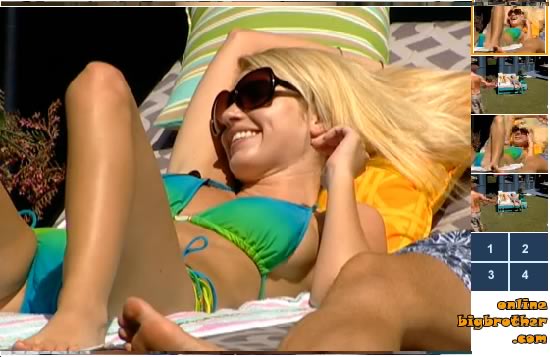 2:50pm Backyard Brit, Enzo and HAyden Going over Kathy's POV speech how she told Brendon not to use the POV because if he did Rachel would go up. Enzo: "Look she's a nice lady and all but cmon that was stupid yo" They still think theres some big cons to getting rid of Andrew though.. Hayden starts to play with his lasso.. talk changes to horses.
3:10pm Backyard couches they are both getting suspicious of Brendon and Andrew. Ragan says that andrew had approached him 10 minutes after he talked to Brendon. Ragan explains the entire conversation he just had with Andrew on the couch (See previous post). Ragan says "I'm Definitely Voting out Andrew this Week" he explains that unless some "MASSIVE" happens his mind will not be changed.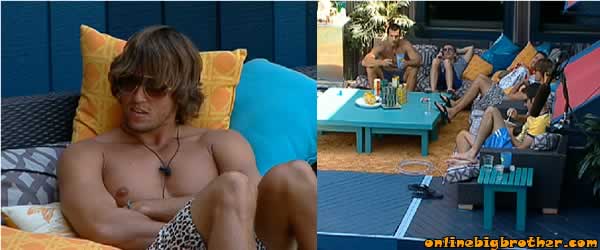 3:26pm Brendon, Hayden, Ragan, Andrew, Matt, and Brit Chit chat about movies. Ragan tells them that he likes aliens more then alien. He goes to explain the two movies but doesn't quiet get it right. hayden says he liked Terminator 2 more than Terminator 1.. talk changes to 'A' list actors, Brit thinks reese witherspoon is A list brendon thinks Wyonna Ryder is, ragan thinks Elizabeth shoe is.