10:10am Rachel is working out on the elliptical and Ragan comes over to talk to her. Ragan tells Rachel that this is how we can tell where peoples loyalties lie in the house. They talk about how this move will really shaking up the Big Brother house. Rachel says this is an all-star move. Rachel tells him that this is their chance to make a splash …let's stir it up a bit. Rachel says this is what the fans want, that's why we are in here to make things entertaining. Ragan says well duh! Ragan goes over the hammock.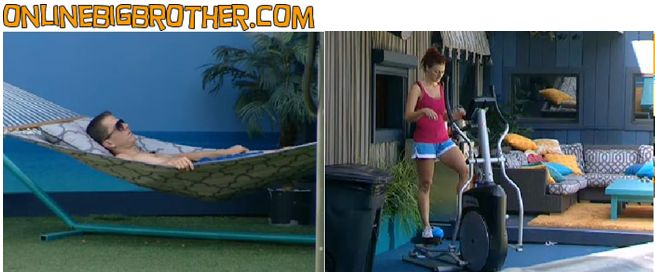 SEE what they CAN'T show you on TV! 3 Day FREE Trial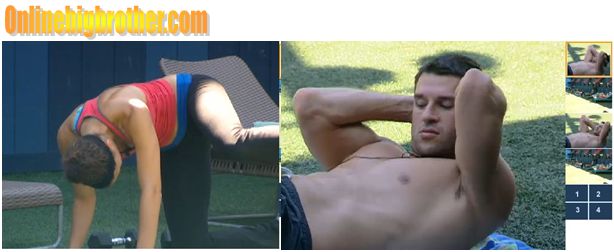 10:30am After working out Rachel joins Ragan by the hammock. Rachel says that she really thinks Monet will go home. Rachel says that she has to go home. Ragan says this is the problem if there is really a pair in the house… Ragan says I think you really need to guarantee 6 votes. Rachel says that she let him know that he may or may not go up. Rachel says that this will really show the cards of the other side of the house. Rachel says that they will see if Enzo campaigns to keep Monet or not. Rachel thinks Lane is on the other side right now. She thinks he would put her and Brendon up. Or she says maybe he would just put up Britney and Monet just so he won't get any blood on his hands. Ragan says I don't think so I think Britney and Lane are tight. Rachel says Hayden is with them, so they have herself, Brendon, you (Ragan), and Kirsten because Hayden wants to get rid of Monet. Ragan asks Rachel why Hayden didn't just get rid of Monet last week then. Rachel says Hayden just didn't want to get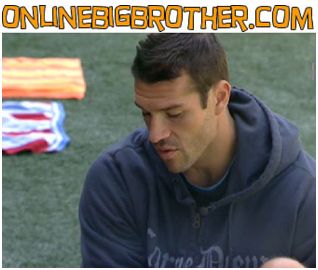 blood on his hands. Rachel says that Brendon doesn't trust Enzo. Rachel says her decision will make the fans go crazy. Brendon joins then by the hammock. Brendon asks what happened with Matt his morning. Rachel says she just talked to him and told him as much as she could. Rachel tells Brendon that Matt really wants to go up as the pawn. Ragan says that he has a third idea of what Matt is up to, he says that Matt might be working with Enzo and they might be thinking you might put up Enzo. Rachel says that Matt has been talking to everyone in the house. Brendon and Rachel think Lane is not in an alliance with anyone so that he won't be a target. Ragan says this will be a long week. Rachel says when Britney starts campaigning for Monet than it will show that they are working with each other because Britney has no one else to go too.

10:40am Rachel says that they're going to put all their cards on the deck. Rachel says that if Enzo fights for Monet, that will tell where his loyalty lies. Brendon says that he thinks the vote will be 9-0. Rachel says they need to pull Andrew aside before the ceremony and tell him that they're going to keep him so he doesn't freak out. Brendon thinks that Monet will self-destruct. They're saying that Wednesday night will be the height of the drama in the house. Ragan says he is going to bed early Wednesday night to avoid the drama. Rachel says to Ragan that its important that Matt thinks he is going up.

Try the Live Feed for FREE

11am Matt tells Kathy in the HOH that it's going to be a wild 4 days and he can't wait to stir up drama. Matt then goes outside and is talking to Andrew and Lane. Matt comments that Brendon was bitchy up there in the HOH last night. Lane replies that he is in a hard situation.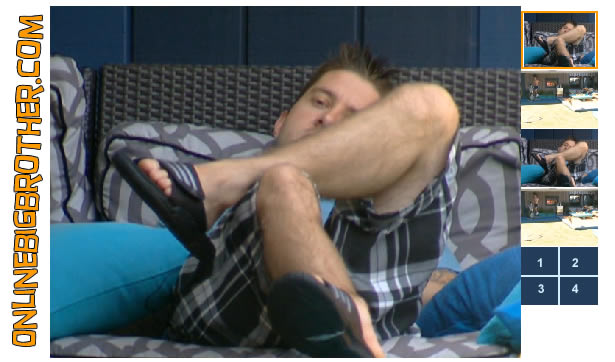 11:01am Backyard Couch Lane and Matt's with Andrew on the elliptical. Matt is telling zane about all the stress he's going through right now. He comments on his Stomach being sore and its starting to affect hi sleep. He tells him last night he woke up early because of this pain in his stomach. THey both wonder how much of what Annie said was real. Matt thinks there was some truth in her bullshit, Zane agrees. Matt says "waking up in the monring is wak man" He continues to explain that the cammeras all follow you around.

They both have noticed how bitchy Brendon is being. Lane tells him it's because of the have nots.. "the guy is fucking not able to deal with the stress" Lane "He a NERD that works out" Matt comments on Monet having a shitty week being on the block.

A lot of laying around not much talk. Lane brings up working our and tells lane that he's going to train his shoulders today.. Matt is thinking of joining him today, Lane makes a comment that there's not competition tomorrow so they can push it hard.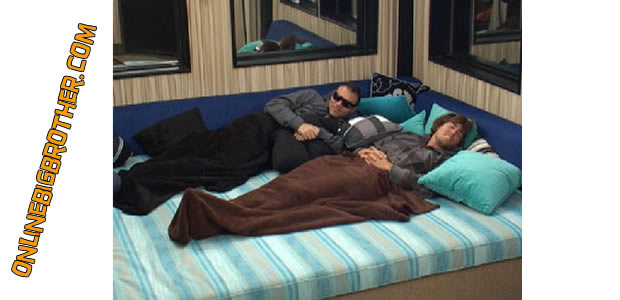 11:30am Cabana Room Rachel, Hayden and Enzo. Rachel walks in and asks the guys how they are doing. Enzo says he's aight.. they both say there just waiting around for the POV ceremony. She tries to engage them in small talk asks Enzo what he wants to have in his HOH basket. He tells her he's just looking forward to the Alcohol.
Share it YO!!
Tweet