$5 off Discount – LIMITED Time OFFER! ONLY $9.99!
FREE for 3 Days!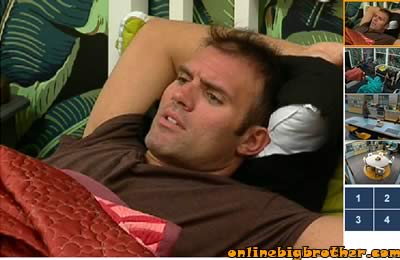 3:36pm Jumanji Room Lane and Enzo Lane is trying to pump Enzo up for the HOH comp. Enzo says he's ready to go off on this YO.. HE's going to win and he's going to smash something, Enzo: "I'm kicking my foot through something if I win yo"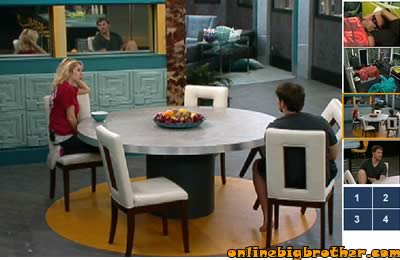 4:00pm Brit and Lane in the kitchen talking about highschool football and local news papers. Brit him that she was kind of a outsider in high school, she was still a popular girl but not very many people liked her. She thinks it was because she was going to go to a University join a sorority and travel abroad studying. Brit: "Thats just what people did were I am from". Lane goes on about his hometown were theres a lot of people with a "Shit Ton" of money.. Brit says she never felt so poor until she went to the sorority house. Lane says thats what Texas is like every one trys to look rich but there not.

4:14pm Kitchen and Lane They are talking about the final 2 and how they need to go with someone they can beat. Enzo: "I got 50g's painted all over me yo". Enzo says he doesn't think they can beat Hayden he's won a lot and was nice to people. Lane asks him if it was between him and Hayden who would he pick. Enzo doesn't know he thinks he'll interview the 2 guys and they will have to sway him, Clothes, money etc etc.: "bring your resume yo"


Evictions Results

Enzo Votes to Evict: Ragan
Brit Votes to Evict: Ragan
Evicted Houseguest is: Ragan

HOH Winner is HAYDEN

Comments will be disabled for 30minutes
6:00pm Hayden in the lead followed by Enzo and last place is brit..