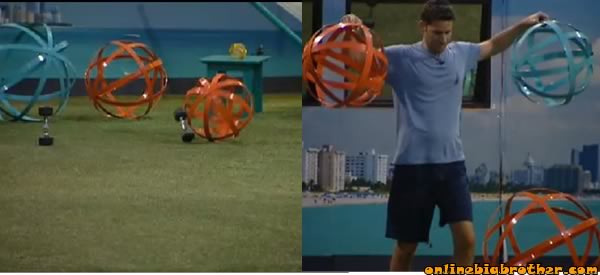 8:10pm Backyard Andrew bowling with the backyard metal balls Kristen and matt join him.. he gives them some pointers… Production tells them to stop eventually.

8:32pm Rachel and Brendon kissing Afterdark must be coming on soon



I guess Brendon is trying to lick her gummy bears
Onlinebigbrother.com is around because of your donation every year the site costs us to host the images and run the 3 servers needed to handle the traffic. If you like the site then please consider donating to keep the madness going. Thanks!