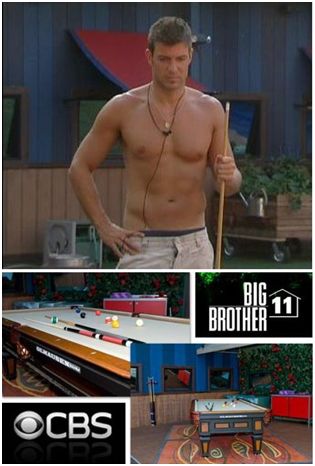 In the internet rumors article detailing the description of the Big Brother House, it stated that in the backyard there was no longer the traditional BB9, BB10, BB11 pool table and instead in its place is a Foosball table. Well, it looks as though that rumor maybe TRUE!

The BB9, BB10, BB11 pool table was up for auction on EBay! With the auction starting at $250 or a buy it now option for $500, its a pretty sweet conversation piece. The billiard balls, cue sticks, cover and all other accessories were not included. The pool table is in the same condition that it was left by the houseguests and as such contains minor blemishes. Unfortunately, it seems that no true Big Brother fans wanted the pool as it ended with ZERO bids.

Big Brother Pool table Ebay auction
Share it YO!!
Tweet