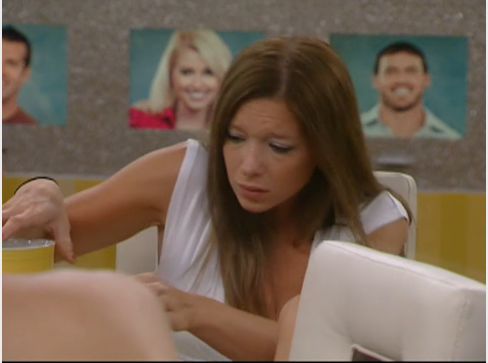 Andrew is asking Annie a lot of questions about her family owned a pizza shop her whole life from 1969 – ..and the feeds keep getting cut out because her family didn't sign the consent forms. Annie says she literally ate pizza every day of her life. Andrew asks what was it called and Annie says it was called Marcos …and the feeds cut out again. When they come back, Andrew asks Annie how long she lived in Detroit for ….and Annie starts to cry and leaves the kitchen. Andrew says AWWww..don't do that, its ok! Annie goes into the small room in the bathroom with the toilet. Kathy follows her in there and says its ok … and the feeds cut out again..

SEE what they CAN'T show you on TV! 3 Day FREE Trial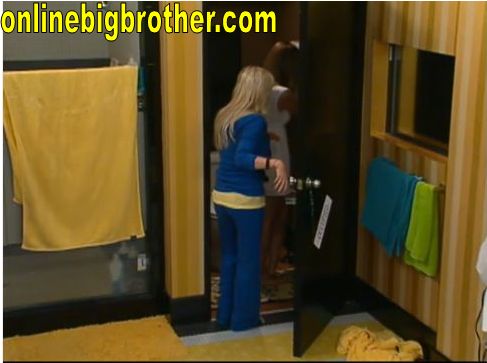 When the feeds come back …Annie is in the bathroom alone… she leave the bathroom for the kitchen. Kathy says I'm sorry. Andrew says If you need a hug …anytime. Annie says thanks Kathy, thanks Andrew.

SEE what they CAN'T show you on TV! Try the Superpass 3 Day FREE Trial

11am – 11:20am Britney, Lane, Brendon are in the kitchen. Britney says did you hear when Enzo said that he doesn't have to wear condoms because he isn't circumcised. Brendon says yeah I think he said that on the first day … They all laugh. Lane and Brendon talk about the Annie drama. Brendon explains that he told Rachel that he is emotionally involved with her and hes friend with Annie. Brendon says that Annie was just trying to start drama and was making stuff up. Brendon says that he though him and her were friends and doesn't like she was trying to make him feel guilty. Lane says that he doesn't even know what to say to her anymore, ..Annie needs to leave with dignity. Brendon tells Lane that he has the most influence out of any of them on Annie. Brendon says that Annie freaks out when he tells her how he wants her to act with Rachel. Brendon says that she is playing the emotional card, and that he is done with her drama. When Brendon and Lane start speculating that Annie is the saboteur because of all the drama she is creating …the feeds cut out… When they come back Monet, Lane, Annie and Hayden are hanging out in the kitchen talking about food and other random stuff …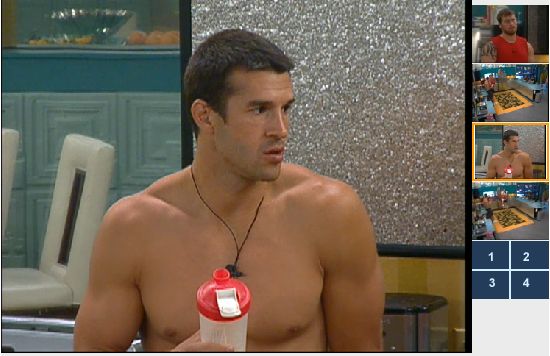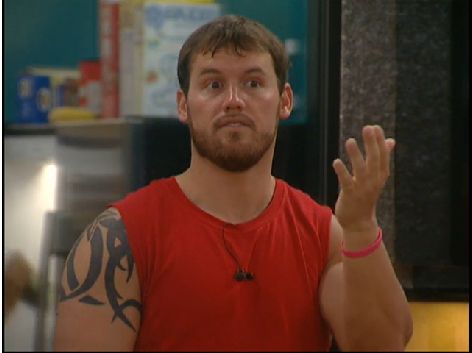 Share it YO!!
Tweet