TRY the 24/7 Live Feeds – FREE for 3 DAYS!!
9:22pm Hayden and Lane in the backyard. Lane has 6 ice cold coors light with him. they talk about how glad they are to be out of the house soon. Lane: "So i guess our family's are in California now… probably the same place we stayed" Lane asks Hayden if his family has ever been to Cali, Hayden says his mom is from California they owned a ranch in north California. Lane isn't sure if his parents have ever been to California, he knows Gunther (Aka the undertaker) hasn't been. Enzo joins them. They start talking about New Work, Lane says it's cold as BLANK there, Enzo laughs. Lane tells them how badass the cops are in New York tells them that on new years eve they brought out the swat team. Hayden: "it would be sweet to be on the swat team… to be a sniper"
Talk moves to Ragan and how he would get close to people then say how wonderful that person is. Hayden can't remember who Ragan was friends with besides Matt. Lane reminds him that Ragan was close to KRisten and MAtt, he was also close to BRit for awhile. Enzo: "He tried to get close to everyone but me". They all agree how "pathetic" Ragan was during the last week and during his nomination speeches on the live broadcast. Enzo: "Yeah that BLANK won 2 POVS" hayden: "how the he'll did he go so fast in the puzzle" Enzo: "is puzzle was 4 pieces big".
The Jumanji Room has been shutdown. They're trying to figure out what is going on it, Hayden thinks part of the final HOH will be held in that room so they are preparing it…
Hayden: "48 hours we get our cell phones…" Lane: "Aghhhh don't say that 48hours feels too long say one day"…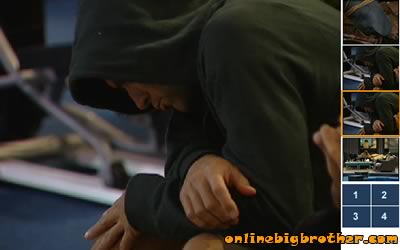 9:45pm Nothing else to talk about .. silence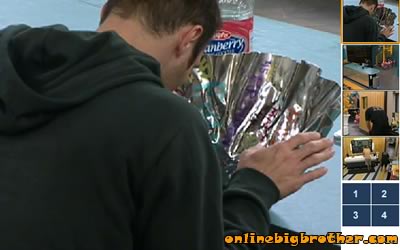 10:28pm Kitchen, Lane and Enzo Enzo is admiring the Tournament bowl.. Enzo: "what if the door bell rings right now…." Lane doesn't answer, he goes to the jumanji room comes back and tells Enzo they are closing that room soon they better get all their BLANK out. Lane tells him that he wants to go to bed early. Enzo would still like to pay some pool later tonight.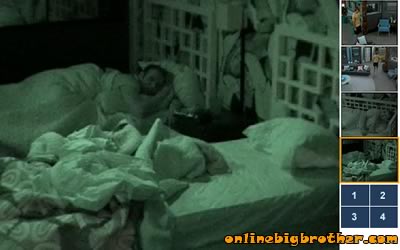 10:40pm Jumanji Enzo and Lane Enzo: "What do you get when you google yourself" Lane: "A big BLANK donkey" Enzo doesn't think Lane will look like a donkey. Enzo and Lane aren't going to look around online about themselves because they think some things will get under their skin. Enzo says there's groups of people out there that will Hate because they are haters, they've been trying to get on the show 20 times and their salty because of it.
Hayden joins them. Lane says when they are at the wrap party he's going to ask his parents who talked BLANK about him in the DR.. and when he finds out…