Support this site by purchasing your Amazon goods through our links below. It doesn't cost you anything and we get a small commission off your purchase.
Amazon Canada
Amazon USA
6:50pm Bedroom.
Ricky, Lolo and Tamar relaxing in their beds.
7:20pm Kitchen.
Lolo and Dina playing cards.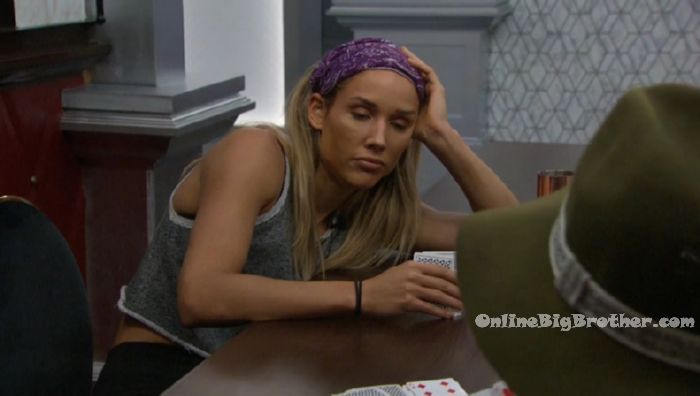 7:46pm Bedroom. Tamar talking to the cameras. Tamar – this is like enough of the cameras stuff today. This is too, too much. Big Brother – the bedroom lights must remain on during the day. Tamar – I don't know who asked about the bedroom lights. I just said the cameras stuff. Its just too much today. Too much. Everything is not a damn television show. I'm in the reality business too .. its just too much sometimes.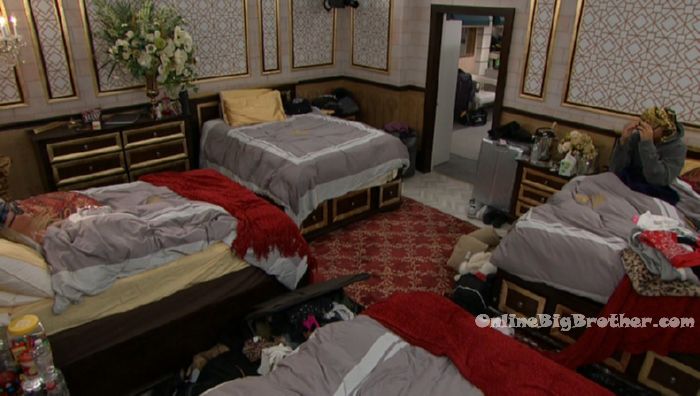 7:55pm Dina and Kandi playing pool.
8:30pm – 8:43pm Tamar crying under the covers…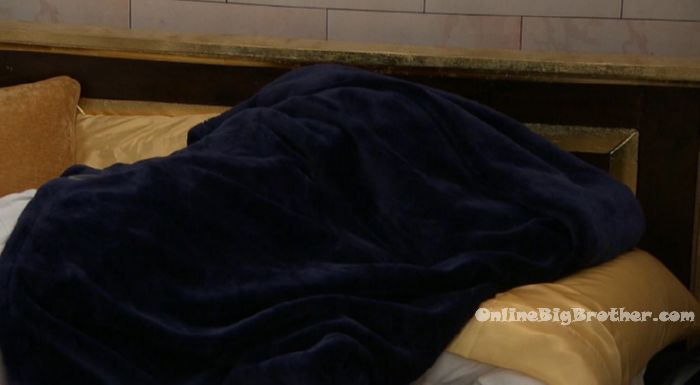 8:46pm Kandi – so where do you spend your holidays? Lolo – this last year I few into Thailand because I was so frustrated with everyone. I was just tired of spending holidays by myself. Kandi – you don't spend the holidays with you family? Lolo – I do but it got harder and harder every year because it got harder and harder .. everyone was married and everyone had kids and I would be the only single on there. It just made me more and more depressed being the only single one there .. and so I just couldn't do it any more. They would be like why doesn't she want to spend time with us and I would be like because everyone has kids. Kandi – you don't want to see your nieces and nephews? Lolo – I see them all the time.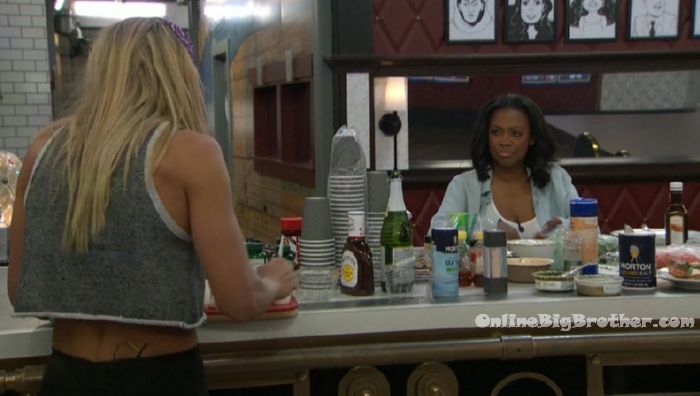 9:03pm Dina passed out ..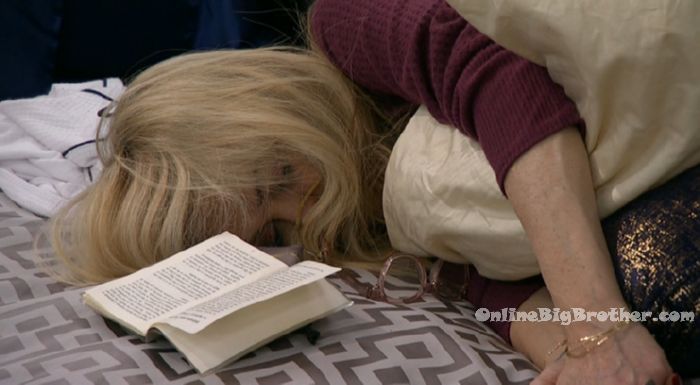 9:07pm Kitchen. Kandi to Lolo. Kandi – so tomorrow we have the veto competition? Lolo – yeah. Kandi – is the veto ceremony going to beon Tuesday or Live on Wednesday? Ricky – Tuesday.
10:10pm Bedroom. Ricky, Tamar and Lolo. Tamar – let the a$$ whipping week begin!
10:30pm Lolo and Tamar get in the hot tub. Ricky joins them.
11:22pm Dina and Kandi playing cards again..
Dina's back …WHOA!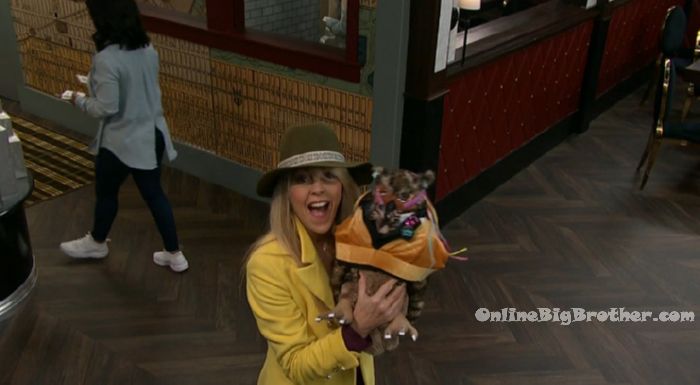 Click here for your CBS All Access – Live Feed 1 Week Free Trial!