Every year following the finale of Big Brother there is the notorious WRAP PARTY where BIG BROTHER house guests both past and present get to celebrate yet another season with their fans and all others involved in the reality series.
The BB 13 WRAP PARTY is an epic event you do not want to miss! This year Krista Stegall will be the host.  Krista was a cast member of Big Brother 2 and has since gone on to be a professional model and a formidable fundraiser for charitable events.
Event Date & Time: Thursday, Sept. 15 6PM to 10PM (Subject to change by CBS scheduling.)
Event Creator and Producer:
LIVE FEED Dynamic Duo:
The Big Brother 13 Wrap Party will have two live feeds brought to you by RealPlayer.  Your interview hosts will be James Rhine and Sammi Turano.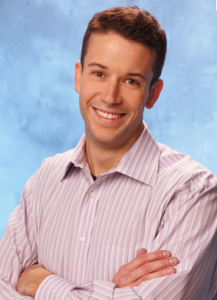 James Rhine needs no introduction to most Big Brother fans.  James first appeared on Big Brother 6 and then again on Big Brother All Stars.  James currently lives in Chicago and maintains an active modeling  career as well as a huge fan base.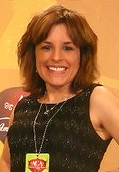 Sammi Turano is a professional journalist.  Sammi is best known for her coverage with Dancing with the Stars as well as her many published articles on the internet.
Fan Passes – $65
Fan Passes are all inclusive.  The Fan pass provides you with full access to the event and all celebrities in attendance. Your Fan Pass also includes food.
The venue only has capacity for 500 people and the first 200 tickets go to attending celebrities (Which are now sold out), the Big Brother production staff and The Big Bother house guests and their guests. This only leaves 300 passes for fan admittance.
Celebrity and fan passes for the Big Brother Wrap Party are now available at the Wrap Party site. Celebrity Passes are complimentary.
The Wrap Party is held at The TRU – 1600 Argyle Avenue, Hollywood, Los Angeles, CA
Remember BB13 Starts July 7th and prices for the wrap party will go up after that so get your tickets early. Big Brother 2011 promises to be a very good season with all new LIVE FEEDS.