Want to be in the Audience During the Live Big Brother 12 Evictions!! go check out On Camera Live Audience Must be 18 years or older to participate. Sorry dawg ;) You must submit the form at www.ocatv.com to get into the show. Get your BB12 spoilers on twitter we'll post shit on twitter that we can't post on this site so check it out!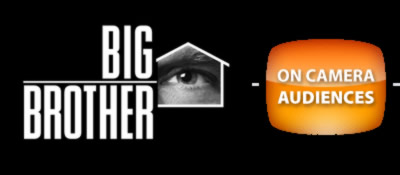 Be in the live audience for an all new season of Big Brother!
Big Brother will begin its live, weekly broadcasts on Thursday, July 16th. Be a part of the live studio audience as we recap each week's events and interview the houseguest most recently voted off!
Due to the popularity of Big Brother, we ask that you only attend one taping per season. If you have attended a taping already this season, we thank you for your support and request that you wait until next season to attend again.
We will give fans that have not attended a taping of the show first-come, first-served admittance over those who have. This rule is in place is so that we may give as many fans as possible the opportunity to be part of our intimate audience.
TICKETS ARE NOT FOR SALE. IF YOU HAVE PURCHASED A TICKET IT IS NOT VALID AND YOU WILL NOT BE ADMITTED INTO THE STUDIO.
CBS Studios-Radford
4024 Radford Ave.
Studio City, CA. 91604
Share it YO!!
Tweet