The Early Bird offer runs until Midnight tonight (July 7th).

Please, note that RealPlayer will be updating the landing page images earlier at 5PM PST today to which will reflect the regular offer of $39.99. However, the coupon code is still valid through midnight, so you must manually enter the coupon code: BB12QTEARLY to receive the discount and pay ONLY $29.99.

LIMITED TIME OFFER Expires TODAY!

See what they can't show you on TV!!  When you sign-up for the Live Feeds, you will be able to watch the entire season of Big Brother 12 for ONLY $29.99!! That's $10 OFF the regular price!

Try the Live Feeds for Free and watch the first 3 days of Big Brother 12 with the: 3 Day FREE Trial!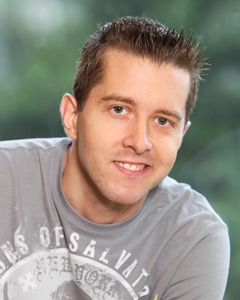 Meet Matt Hoffman, a web designer from Chicago who is one of the newest hamsters on "Big Brother 12." He tells Zap2it about how "Big Brother" has always been a goal of his (though he wouldn't skip his wedding for it!) and what his strategy will be in the house. Also — there is some not-suitable-for-children language, so be warned.

Matt has been applying for "Big Brother" since Season 2 and he finally now is going to be a part of the show. "So kids, follow your dreams!" he laughs. "It's just a passion of mine … this is it, this is the show that I wanted to be on."

His favorite contestants of all time are Dan from "Big Brother 11" and Eric, America's player, because they played good social games. "They played a social game, but … they knew everything that was going on and they were steps ahead."

Chima tops the list of Matt's least favorite players because of her squandering of such an opportunity. He also was not a Jordan fan from last year because she was a tag-along.

Finally, Matt's strategy is to "make sure to have a one-on-one or a small group conversation with every single person in that house" within the first 24 hours so that he can have an already-established relationship with whomever wins the first HOH.

Matt also told us off camera that he was supposed to be a cast member for "Big Brother 11," but that the finale date coincided with his wedding, so he had to back out. But luckily they decided they wanted him for this season!

"Big Brother 12" premieres Thursday, July 8 on CBS.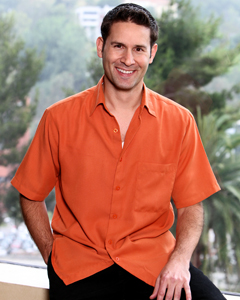 Meet Andrew Gordon, a new "Big Brother 12" contestant who is unabashed in his strategy — lying. He's going to lie about many, many things.

"On the show, I'm not telling them I'm a podiatrist … You don't want to get the target right from day one. Hi, I'm a podiatrist. I got money … I'll be lying about that as well as other things, my age and everything like that … 34 is what I'm saying."

What do you think, gang? Think 39-year-old Andrew can pass for 34?

When asked about his strategy, Andrew says, "Everybody has what they think is a pre-set strategy. You hope to go in, you hope to stick with it … but the thing is, you're going to change based on what you're dealing with."

But when he really has to be honest, Andrew says, "My strategy is going to be lying, as you can tell. And you need an alliance, obviously."

And what about house guests Andrew will clash with?

"I would clash with someone, obviously, if they have the intelligence, IQ of an ignoramus, an idiot," says Andrew. "Who would I not get along with? Somebody who's not clean, smelly, smokers. I hate smokers. I'm very health conscious."

"Big Brother 12" premieres on Thursday, July 8 at 8 p.m. ET on CBS. One more day, hamster fans!


Share it YO!!
Tweet