The Early Bird offer runs until Midnight tonight (July 7th).

Please, note that RealPlayer will be updating the landing page images earlier at 5PM PST today to which will reflect the regular offer of $39.99. However, the coupon code is still valid through midnight, so you must manually enter the coupon code: BB12QTEARLY to receive the discount and pay ONLY $29.99.

LIMITED TIME OFFER Expires TODAY!

See what they can't show you on TV!!  When you sign-up for the Live Feeds, you will be able to watch the entire season of Big Brother 12 for ONLY $29.99!! That's $10 OFF the regular price!

TODAY July 7th is your last chance for the:
Big Brother 12 Early Bird Special Discount!

Interview with Monet: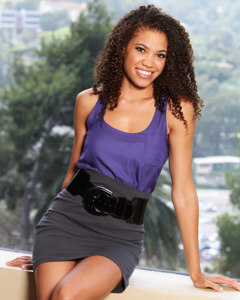 Meet Monet Stunson, a 24-year-old model from Glen Carbon, IL who is one of the newest "Big Brother 12" contestants. She talks to Zap2it about why she thinks she'll be good at "Big Brother" and what her strategy is going into the house.

"I always thought, 'Wow, that's something I would be really good at,'" Monet says, in reference to why she wanted to be on "Big Brother." "I would be good at the manipulation and getting other people to do what I want."

So how is she going to go about getting people to do what she wants? What is her strategy for the game?

"Initially I plan on just going into the house and kind of getting a feel for the other house guests," says Monet. "I feel like if you go in guns blazing and you play too hard, too soon, you get kicked out. But at the same time you don't want to wait too long to form an alliance because then you're kind of left out in the cold and you're kind of a loner and people don't know where you stand, so that puts a target on your back as well."

"Big Brother 12" premieres July 8 at 8 p.m. ET on CBS.


Share it YO!!
Tweet