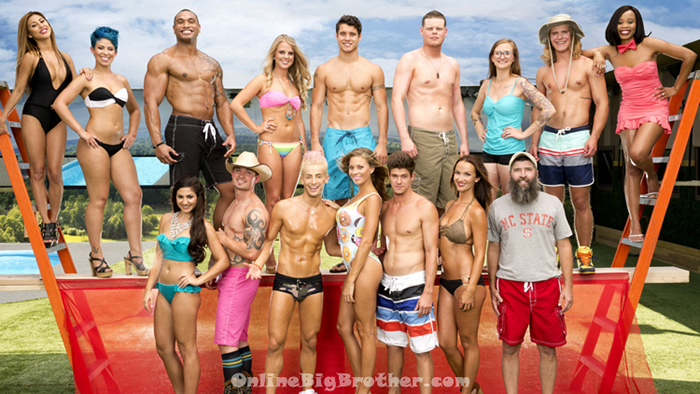 Big Brother 16 aired from June 25 to September 24th 2013, where 16 house guests competed to win the grand prize of half a million dollars.
[table id=43 /]
3 Part HOH Competition:
HOH Part 1 Cody, Derrick & Victoria competed: Cody won.
HOH Part 2 Derrick & Victoria competed: Derrick won.
HOH Part 3 Cody & Cody competed: Cody won.
Big Brother Finale:
Derrick Levasseur then won Big Brother 16 by a vote of 7 – 2, winning the grand prize of $500,000.
Cody Calafiore won the runner up prize of $50,000.
Donny Thompson was chosen by America as America's Favourite Player, and was awarded the $25,000 prize.