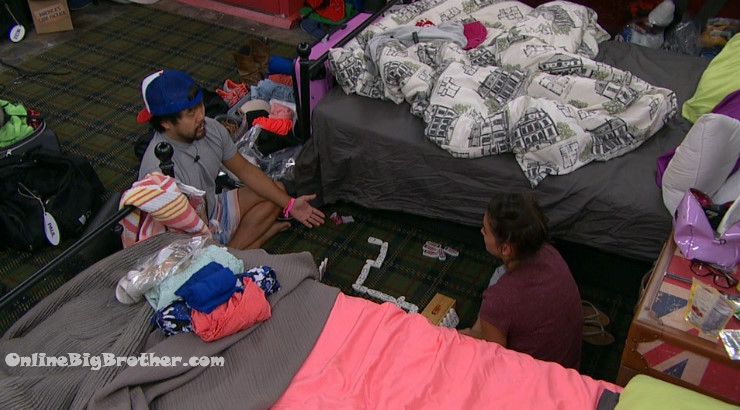 2:14am Natalie says she's pissed at Paul for 'Shitting" on her for apologizing to him. Says Paul has lost her Jury vote.
James says taking Natalie out is a waste of a HOH
Natalie says getting rid of Michelle is a waste of the HOH she's won 1 veto never won a HOH .
James- to answer you question I have no final 3 no final 2 no final anything with Corey and Nicole
James- I don't know what else I have to tell you other than I promise on family members
nat – I trust your word
Jame s- they want to keep me that's on them.. I really thought I was the target this week..
JAmes says he's told Corey to vote him out
Natalie – Why I was goign to say that.. vote me out
James – I beat you to it..
Natalie says she doesn't want to be in the house "if they are going to be mean to me"
James- they aren't I told them I already checked out.. I want to have a fun week and spend time with Natalie.. whatever happens happens.
James – you really hurt my feelings
Natalie – I'm sorry James you really think I'm not goign to talk to yo if you work with those 2 people.. I'm sorry it was the heat of the moment sometimes you say things you don't mean.. you are a grown man I'll always be there for you..
Natalie – It's out of Anger and frustrations.. I'm going home and it's because of them and you are working with them after they betrayed us and got us to where we are now.
James- you gotta look at it from the other side.. if that's the side you're going to take you beat them to get to that 1/2 million dollars.. wouldn't it be kinda silly to go to anohter side.. just because ,.. it's a smart game move to do and you don't do it.
nat – you trusted them 1 time and look it's getting me evicted..
Jame says Nicole and Corey said to him "Well see what happens.. it was real dark and gloomy like.. serious.. that can be taken anyways."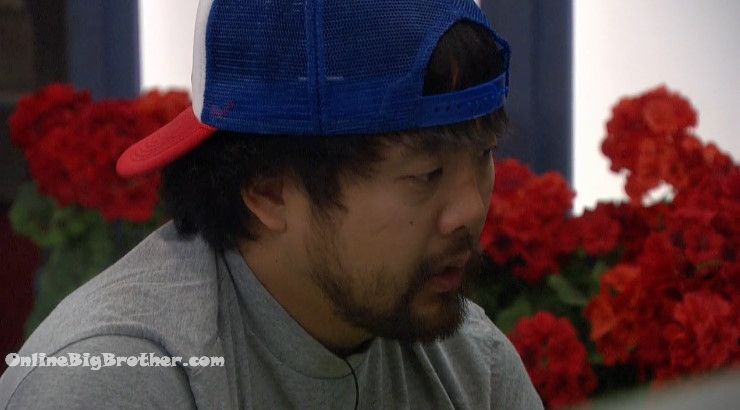 2:34am James and Natalie London room
James – I'm just going out.. it's a freaking game..
James – i'm going home.. i'm going to Jury or I'm staying either way doesn't matter to me is you .. .
Jame s- what matter to me .. is like I told you I care about you I don't want to hurt you I tried to look out for you the best I can I made a bad decision.
James – I feel because of me you are on the block.. .
James goes on saying he doesn't know what else he can do.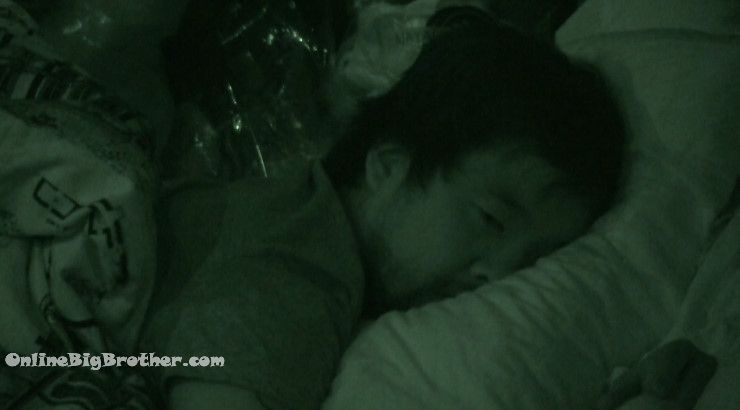 2:49am James and Natalie
Natalie – you're a smart player..
Nat – I know you threw it
Jame s- No I didn't
Nat – James why are you lying to me..
James – i'm not lying..
Nat – I'm winking to the camera..
Nat – if they wanted to keep me they would have said Victor wants to keep her..
James- they are not goign to want to blindside him either.. cause they are all working together doesn't make sense don't know why that happened..
Nat – I have good hearing I literally heard him talk shit about me..
JAmes says he's never been pushed in this game to get really loud but he can get that way. Mentions when he worked as a correction officer and had to yell at times.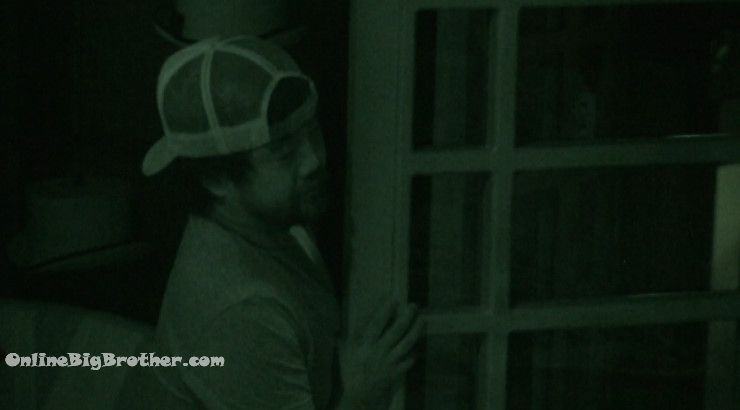 3:00am JAmes about to go to sleep
Big Brother- James please go to the Diary room
James – you have to be kidding me..
Nat – there you go.. James you were complaining about not getting called into the Diary room
James – why are you being so mean to me.. you must want me to go home
nat – seriously .. your the one that wants me to go home..
Natalie says she's joking around a lot tonight she's goofy and tired don't take anything serious
James – sleep well
Nat – whats that supposed to mean
James – sleep well … i'm goign into the dr
Nat – yeah go into the DR with a smile on your face.. you're not happy..
JAmes- were you joking around
Nat – when I was playing domino's I was serious but since then I've been joking.. winkling at the cameras..
Nat – I care about you James..
James – I care about you to lets speak level headed together
Natalie – I can't wait to campaign and keep you tomorrow it'll be fun
James – I can't wait to get Crazy under the sheet
Nat – stop.. has this happened two people campaign to keep a person
James- ya
Nat – have fun
James goes to the DR.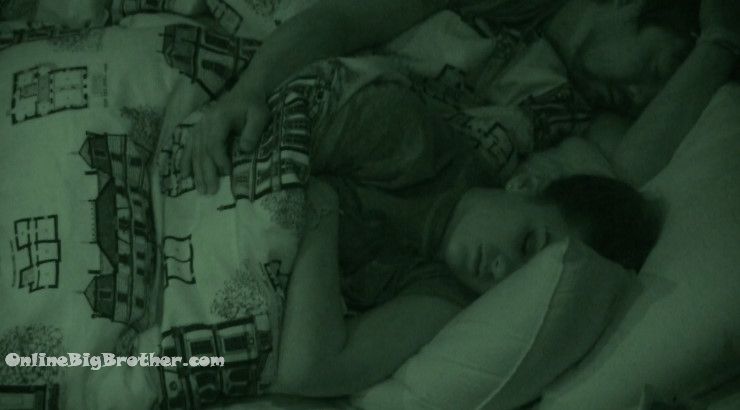 6:23am Zzzzzzzzzzzz
9:30am xzzzzzzzzzzz
[polldaddy poll=9511194]
[polldaddy poll=9512103]
Show your support by making a donation.
Donations support this site more than anything. If you dig our spoilers please find a way to support us.
Share it YO!
Tweet