I have said it many times this is a great season we have so many twists and turns happening it's been a real treat to watch. Nothing like the snooze seasons of the last three (or more! I just can't remember that far back). This week was no different. Seeing Michael weaponize what Kyle said about cookout2 is opening up a new strategy in the game that we'll likely see more of in future seasons. I've heard all angles about this in the comments on this site and I'm glad OBB was able to have that conversation. I always learn something new watching this show, I appreciate that. Hearing Kyle explain his upbringing then hearing Monte talk about his little brother serving in the coast guard allowed us all to better understand the situation.
We have some crafty players in the game pulling off things we rarely ever see in Big Brother and introducing new plays. Kyle is getting evicted grab a drink relax it's Big Brother 🙂
With that said the week was
Turner won the Head of Household. Nominated Brittany and Taylor. The target was Michael. Michael of course wins his 35th veto and plans to use it on Brittany. Before the Veto Ceremony Michael tells everyone that Kyle came to him weeks ago with the worry a cookout2 is forming. Kyle also wanted to form what was basically a white cookout to combat this. Michael and Brittany being upset sat on this information until there was an opportunity that Kyle would be nominated. Kyle was nominated and guaranteed to get evicted. There was some attempt by Terrance to save Kyle but there was no budging it. Kyle did the rounds crying, talking, learning and hugging and no one appeared  to hold a grudge. They seemed to all decide to make this a learning and growing experience for the man child.

Taking a quick look at the ranking he see a substantial decrease In Michael's popularity and Monte now taking command of the top spot with Turner not far behind. 6% of the ranks that go to Paloma are 5 star. It's an elite club we're accepting new members sign up is simple go here->  https://www.onlinebigbrother.com/big-brother-19-houseguest-ranking-quick-vote/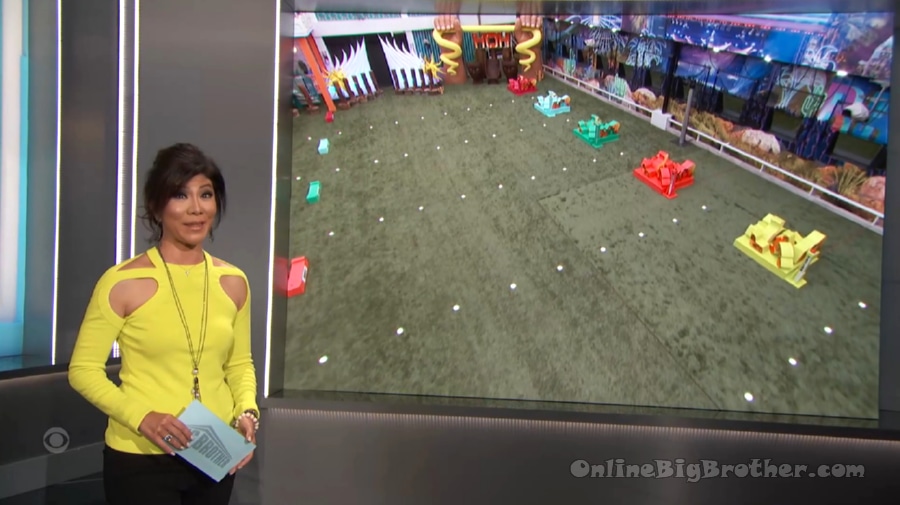 Results from the Life Show
Michael votes to evict Kyle
Alyssa votes to evict Kyle
Terrance votes to evict Kyle
Brittany votes to evict Kyle
Monte votes to evict Kyle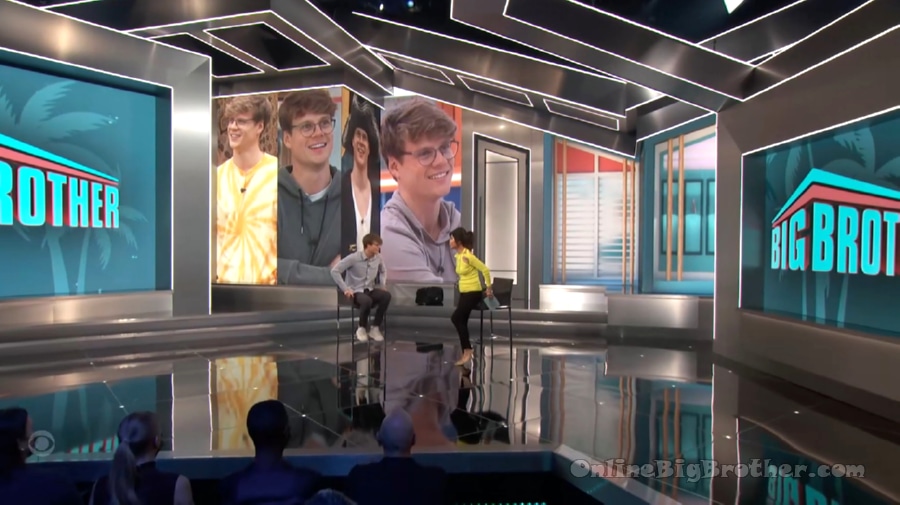 Kyle is evicted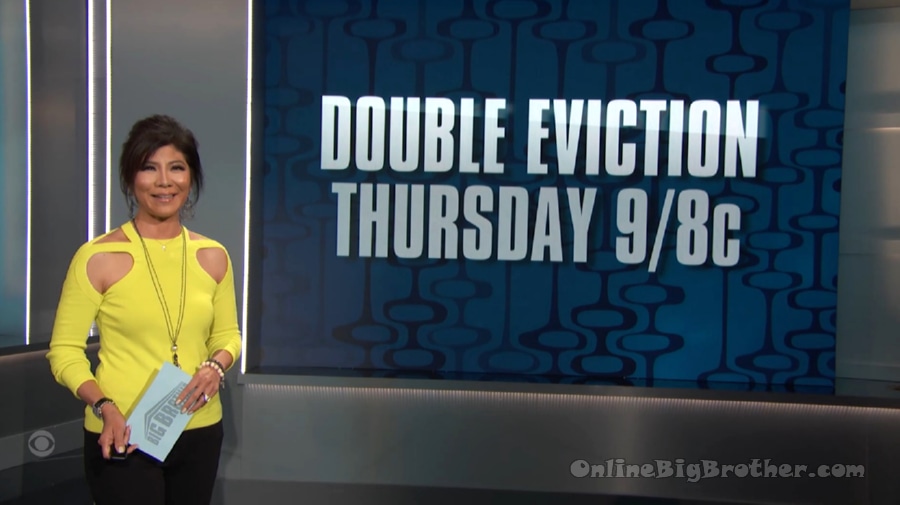 Next Thursday is a Double Eviction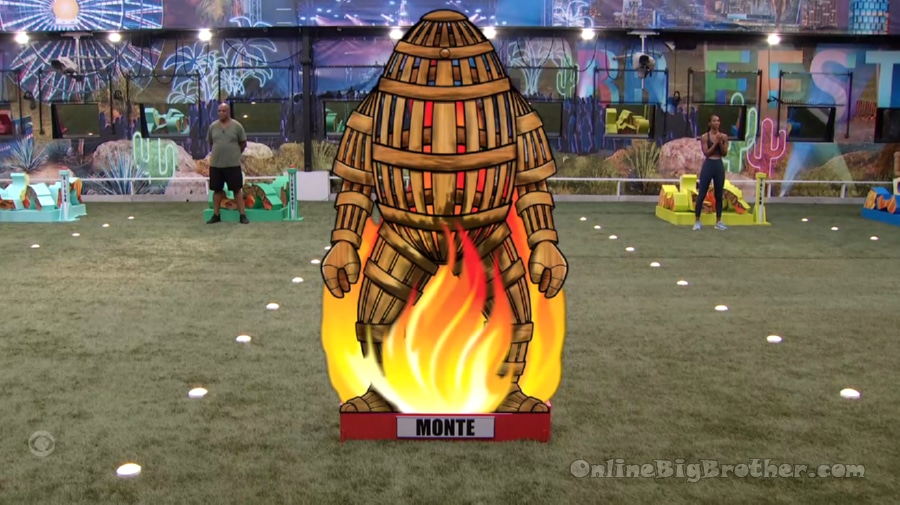 Zingbot Puzzle competition.