POV Holder:
Peter
Next POV
April 13th
POV Used
?
POV Ceremony
April 8th
HOH Winner:
JILLIAN
Next HOH:
April 11th
Original Nominations:
ALEC & PETER
Current Nominations:
?
Last Evicted Houseguest
GARY
Have Nots
No havenots this week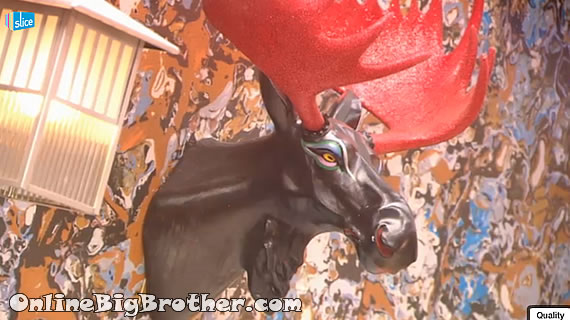 9:20am Close ups of the new Gary Moose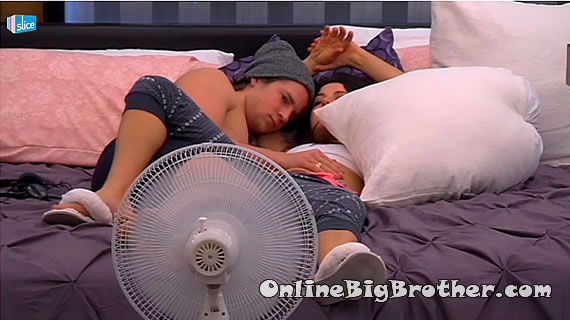 9:30am HOH Jillian jokes that she will workout this tonight after the POV Ceremony with Tom.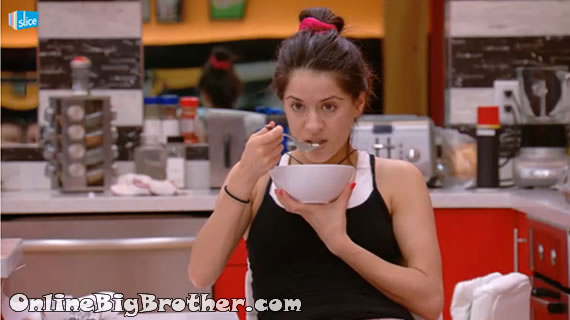 9:41pm Kitchen Andrew and Peter
Andrew: "by Thursday there will only be 20 days left.. with potentially 6 people"
Alec and Jillian roll into the kitchen.. They start talking about the bird in the backyard that is "Sh1ting" all over the place. Alec: "It'll be bad news if it gets into the pool" Andrew doesn't understand what's so bad about that "bird Sh1t" is good luck.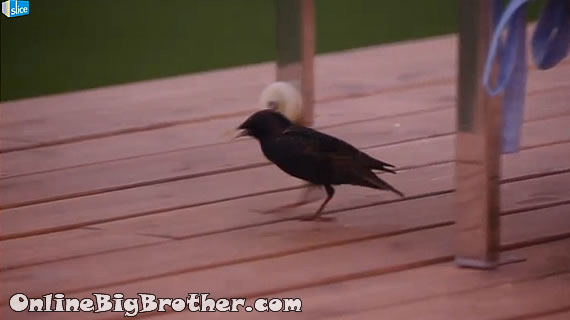 The backyard bird..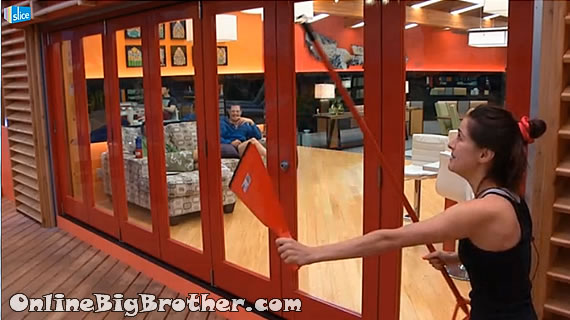 Talla goes to the backyard to check the laundry fully armed with a broom and dustpan *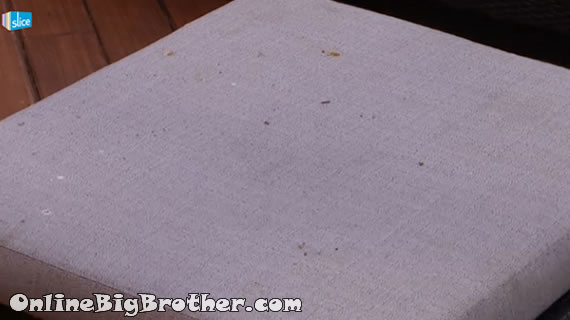 10:12AM Andrew heads out with Talla so she can check the laurndry again. They inspect couch cushions with bird poo on them.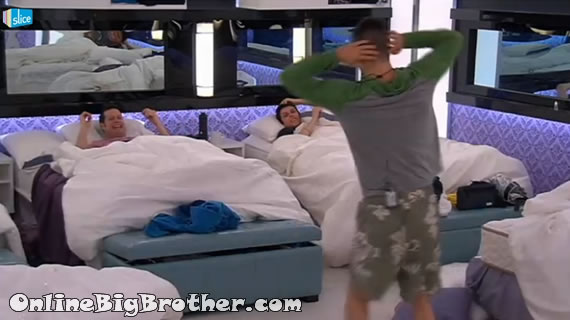 10:25am Alec starts dancing..
(** random conversations.. some speculation about TOm coming bacK. Andrew shares his story about having a Colonoscopy. **)
The boredom is getting to the houseguests.. random talk. (I'll just be posting random quotes until something substantial is said)
Andrew: "I want to take a nice long grizzly Adams dump all by myself"
Talking about Random talents they had to tell production during the casting process.
Peter: "Don't really have one.. Talking on the internets"
Andrew: "Emmett what was your's drinking milk?"
Andrew: "What was yours Talla.. butt whisperer .. she can fart out the alphabet.
Andrew: "I have a photographic memory but i'm out of film"
11:17AM Bathroom Andrew and Jillian
Some more wild speculation about Tom coming back. Jillian tells Andrew that she talked to Emmett last night and if Tom comes back they are still sticking to the beast Coast.
FYI – It's a indoor lockdown, They think it's so production can catch the bird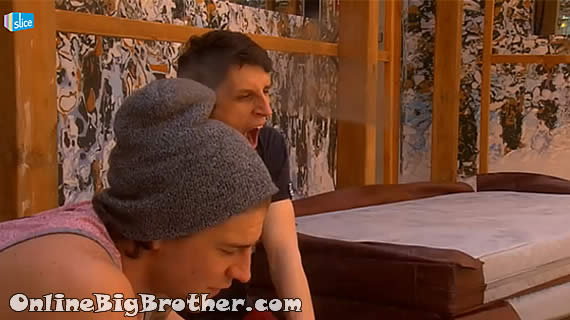 11:30AM Hot Tub Alec, Peter and Andrew
Still talking about Tom coming back.. Peter jokes that Tom has a twin called Tim. Andrew brings up how Tom must have felt during his HOH he wanted to get a person out but right during the eviction there was the powershift twist. Andrew thinks something like that will happen this week.
Their conversation is all over the place.. Talk about old challenges, The Twist, etc etc..
Around noon Emmett joins them.. Back to wild speculation
Andrew: "150% Chance Tom will be here"
This seems to be the what most houseguests are thinking however some believe TOm will come back with super powers (Topaz) while others think he'll come back for a finite period of time to just stir up the house (Emmett, Jillian, Peter, Alec, Andrew) Other are too buys with the birds (Talla).
Alec: "The worst thing is when you are telling a story and the person you are talking to is listening but really isn't and all they are doing is waiting for you to finish so they can say something.. " (This was directed towards Emmett as Alec has said this in private about him)
Andrew mentions how early in the season it always seemed that people were fighting fort camera time.
Alec: "Liza had some pretty useless stories about Tanning"
Andrew: "Oh MY God about Tanning"
Alec: "She actually says Tanning doesn't cause skin cancer.. I asked her what studies are she's citing and she said there was no studies it's just an opinion.. I'm sorry but there is no opinions when it comes to cancer"