Watch the first week of the live feeds for FREE with the 1 week trial!
Click here to ensure your live feed subscription supports OnlineBigBrother.com at no extra cost to you.
10:20pm The Prom begins..
Jeff and Liz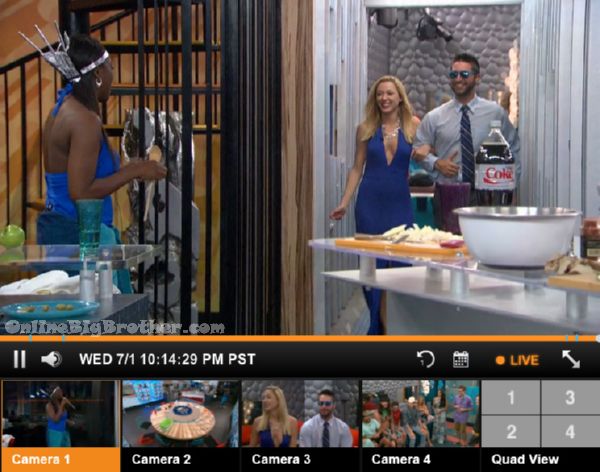 Becky and JOHNNYMAC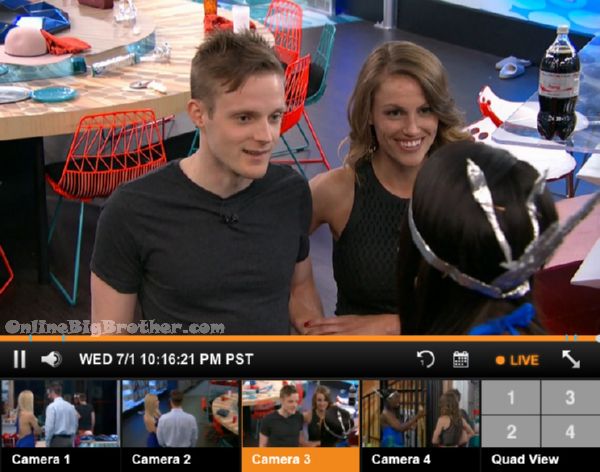 Meg and James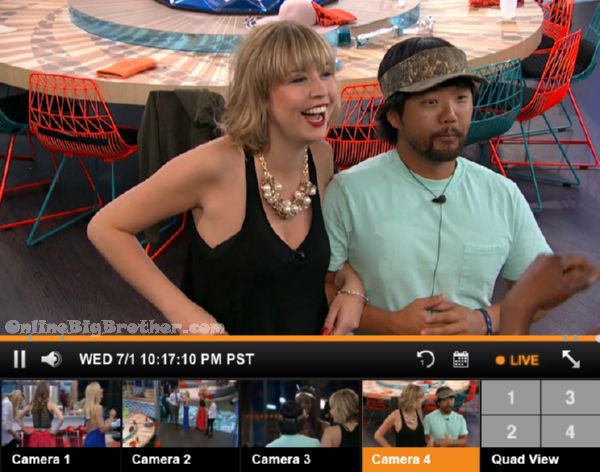 Jason and Judas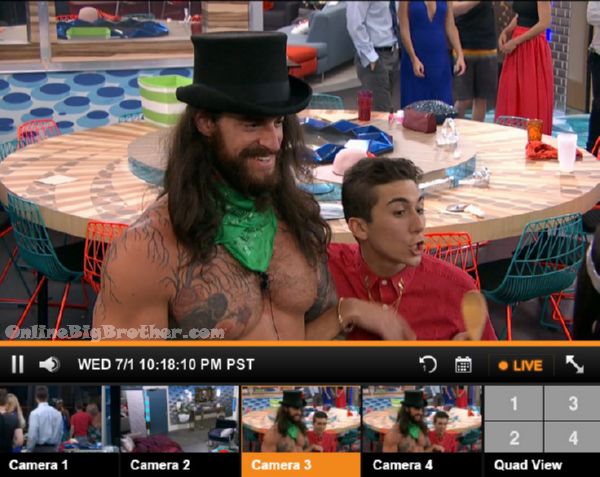 Clay and Shelli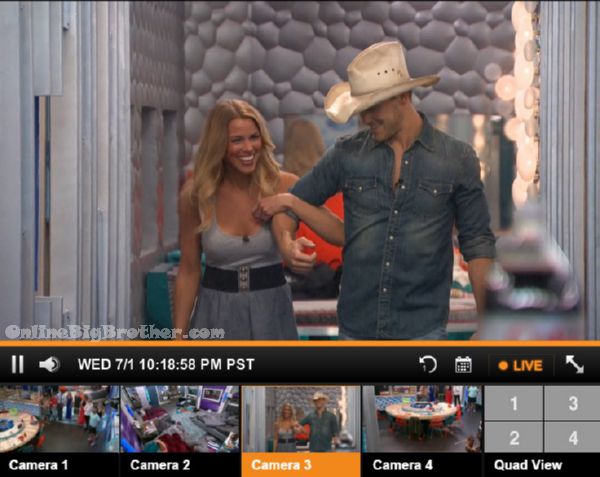 Steven and Jackie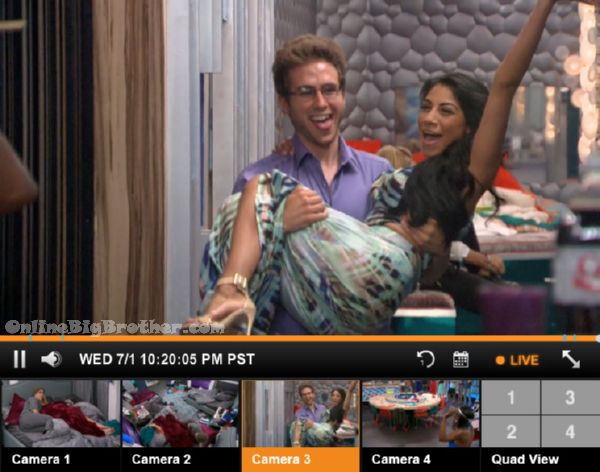 Steve and Jackie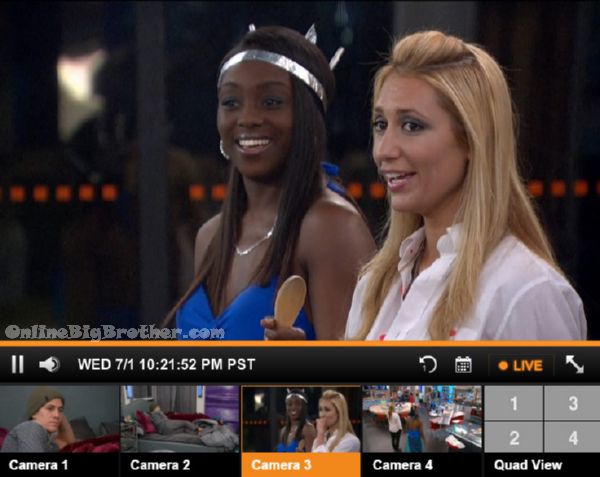 Vanessa and Day
10:22pm Jace and Audrey
JAce is telling her the plan to save him is not going well.
10:28pm They start the talent portion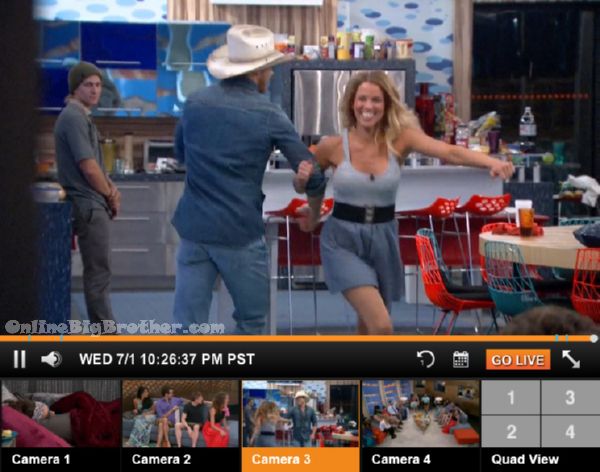 Clay and Shelli do a dance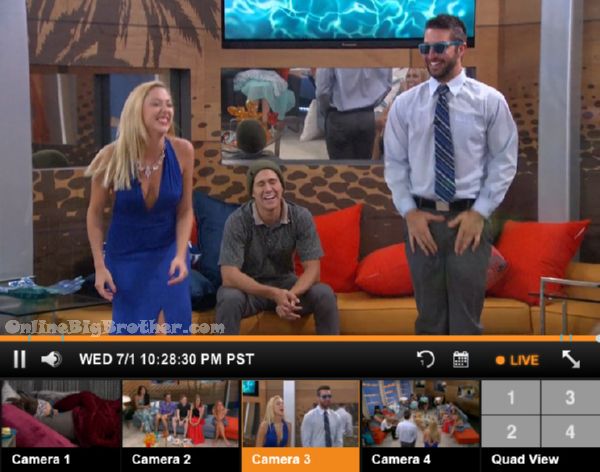 Jeff and Liz do a cheer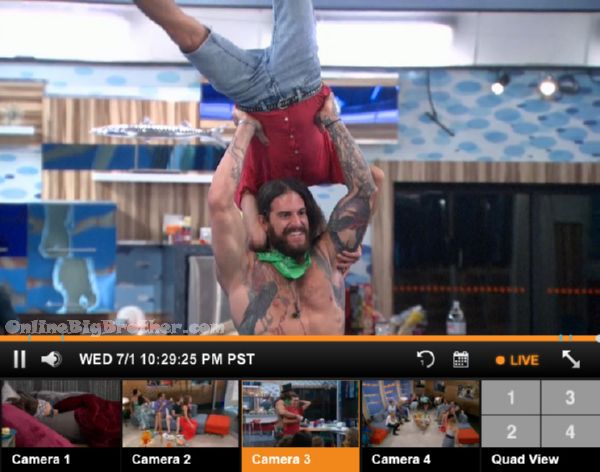 Judas and Jason do some arobats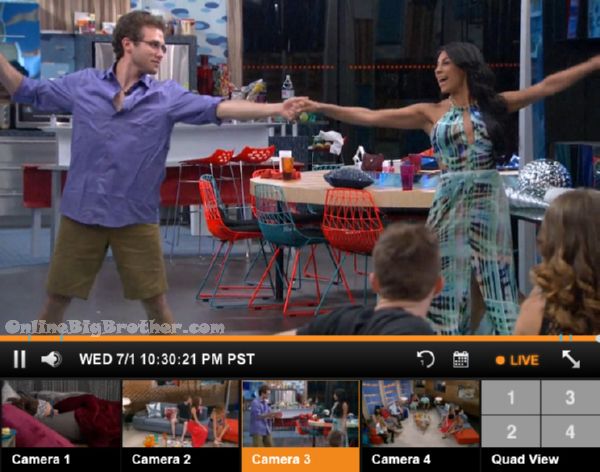 Jackie and Steven do a dance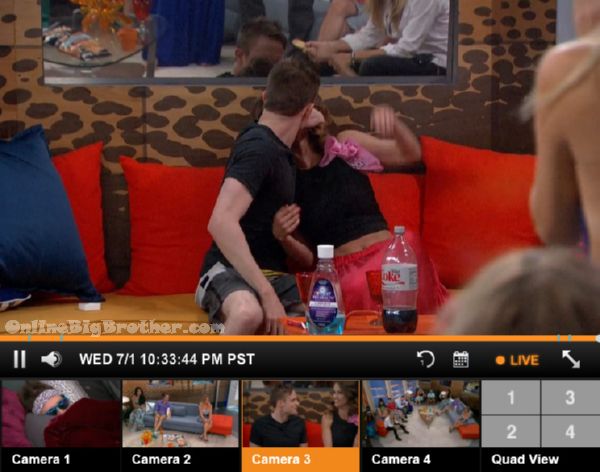 JohnnyMac and Becky demonstrate the slyest ways to let your blind date know they have bad breath. (This one is the best Animated Gif in the Comments)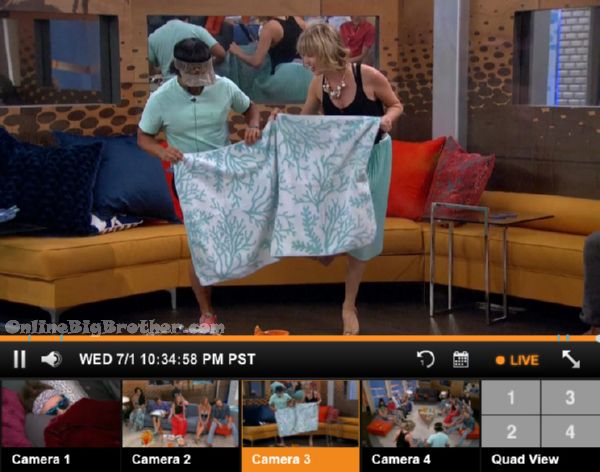 Meg and JAmes disappearing act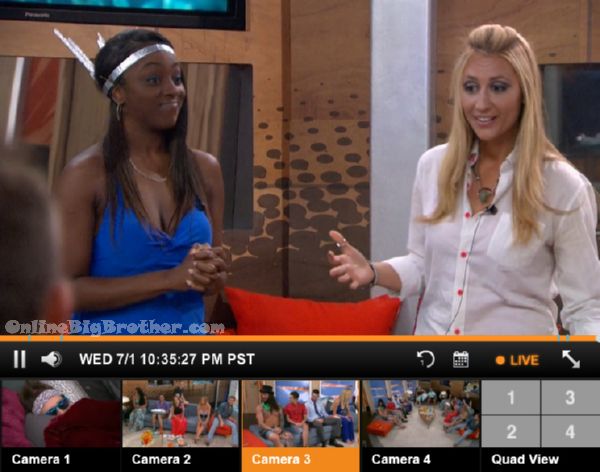 DAY and Vanessa do a interpretative dance "Our Journey here"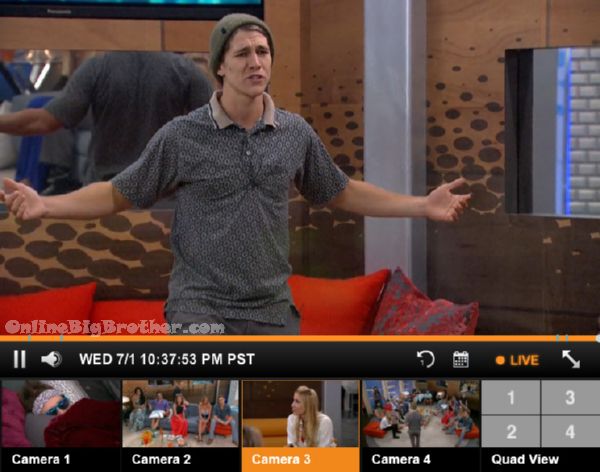 Jace does a rap asking them all for their votes. He says this was going to be his speech for tomorrow but they told him it was too long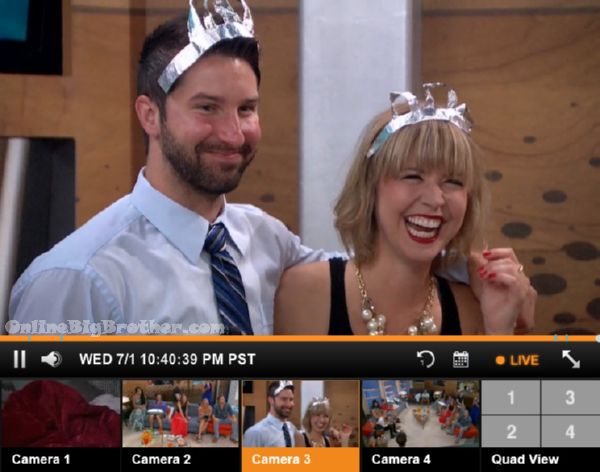 King and queen are Meg and Jeff picked by random
11:00pm Audrey sleeps Jace alone in the HAmmock room. The rest of them are killing time until midnight so the have nots can eat.
[envira-gallery id="118216″]
11:23pm Jace and Audrey
Still fighting to stay. Sounds like they are going to take one more shot to get Clay and Shelli's vote. Jace is going to ask for a pity vote from Clay. He's thinking about telling people that Jackie and Jeff getring a bonus 50K if they win Big Brother 17 together. Audrey isn't sure people will believe this. Audrey says she will work on Sheli.
11:28pm Jeff and James
James telling Jeff about Jace's and Audrey's stories today to flip the house and get JAckie out.
Jeff calls that an Audrey move calls Jace a scumbag and a douchebag.
Jeff doesn't want to work with Shelli but thinks liz is ready to join. They have to make sure she's still not feeding Austin information.
11:33pm Jeff and Jace (Getting heated)
Jeff is denying telling Jace about the song tells him he's out the door, he looks like a d1ck
Jeff – Bro Deep down you're a piece of sh1t .. Continue you're bullying
Jace – You're not much better how am I bullying
Jeff says he pulls people in rooms and aggressively campaigns
Jeff – dude dude dude dude BRAH dude dude dude
11:37pm Audrey and JAce
Jace says james leaked to Jeff the plan "She's a piece of sh1t"
Audrey says Day would make fun of him the entire week "She's the worst"
Audrey is asking him for help with Clay and Sheli, "I want to you say JAmes offered you a plea bargain to say I offered .. no.. "
Jace – Just think about it i'll come back
Jace isn't going to do it Clay/Shelli tonight, "I will help you tomorrow"
11:50pm Jeff goes to everyone and retells the conversation he had with JAce where he called him a piece of sh1t. Jeff's retell is substantially longer.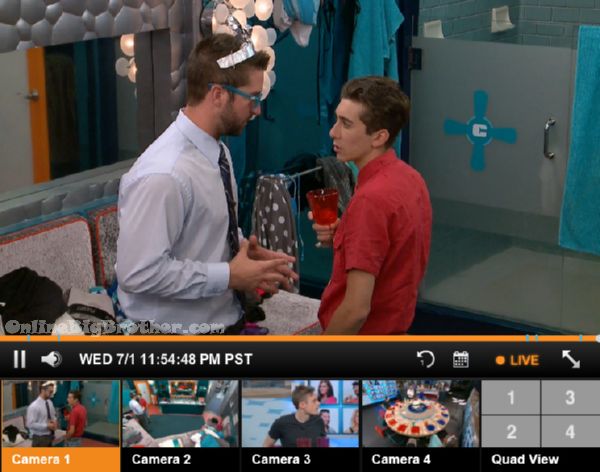 11:54pm Bathroom Jason and Jeff
Jason asks who is in the hammock room
Jeff – "Probably Jace crying.. that little b1tch"
Jeff says he's going to step away from Clay
Jeff wants Audrey out next week, He's talked to James already. He wants a final four with Jason, Meg, James and DAY.
[envira-gallery id="118225″]
Midnight THe houseguests get Chinese food
Sheli brings Audrey a plate. Steve also pays her a visit to ask her if she needs anything.
Have nots are overjoyed to be able to eat.
Live Feed subscription gives you CBS All Access thousands of archived shows. Live Shows like Big Brother, all the Big Brother Seasons, and 24/7 coverage of what is happening inside the Big Brother House. Plus there's flashback that lets you go back to any second of the feeds and rewatch what happened. Simon and Dawg will index the season just watch the parts worth watching.
All this for $5.99 a month try it out 1 week free. Support our efforts and get your feeds via a link on this site. Live feed subscription Sign up

[polldaddy poll=8954355]
Share it YO!!
Tweet