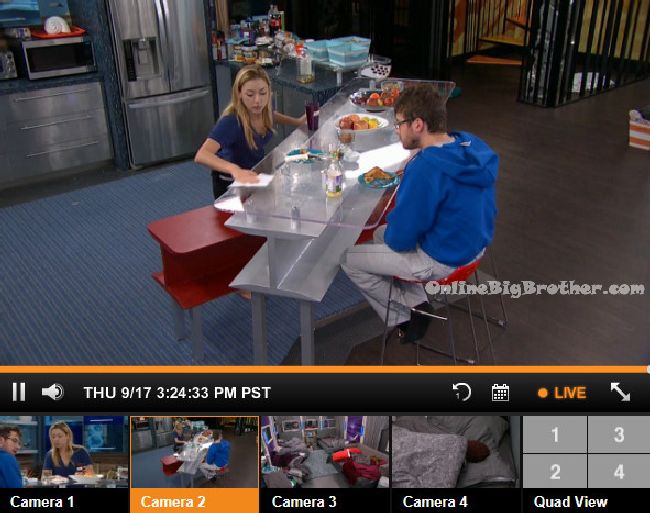 3:20pm – 3:40pm In the Kitchen – Steve and Liz are up eating left over french toast from their catered breakfast this morning. They complain about how sore they are for the HOH comp. Liz comments on how they're building out in the backyard. Steve says they wouldn't lie to us though. Liz says yeah it wouldn't be today but it might be tomorrow. I hate the suspense. Liz heads back to the bedroom to take her birthcontrol pill. Vanessa says there's no need to take those any more after last night. Liz says there is no more play time down there for a long time. "it is all puffed up" They comment on how they don't understand how Steve's package isn't messed up. Steve joins them. They continue to talk about how painful the HOH comp was. Liz goes to get heat and cold packs. Heat for her neck and cold for the "vag". Liz and Vanessa share hiking and other stories.
Sign up for CBS All Access and watch over 6500 episodes for ONLY $5.99! Try it FREE for 7 days!
3:40pm – 4:10pm Steve heads to the cabana room to "visualize the order of HOH's" of the season. He then lays out the order of the winners of the vetos. Steve heads back to the bedroom where they ask Vanessa questions about her hiking / camping trips. (real camping not code for $ex camping)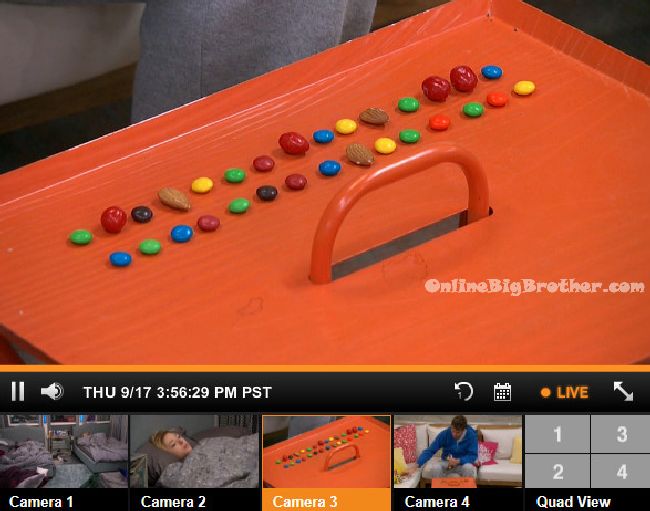 If you've enjoyed the spoilers please consider a donation using the drop down box below.
[polldaddy poll=9082767]
[polldaddy poll=9063299]
Share it YO!
Tweet