HOH: Kyland
SAFE: Claire and Tiffany
HAVENOTS: Brent, Derek X, Whitney, Hannah
WILDCARD Competition Winner: Sarah Beth (didn't take it nobody safe)
Nominations: ? and ?
Power of Veto Players: ???????
Power of Veto: ?
Power of Veto Ceremony: WILDCARD Winner: The winner is safe for the week but in order to be safe they must switch teams.
Big Brother 23 Houseguest Rankings – RANK THE HOUSEGUESTS –
View the previous day ranks on the – Ranking Grid
Big Brother Spoilers – Sarah Beth beat Frenchie the clown and Brent in the wildcard but decided not to use it. I'm pretty sure Kyland is nominating Britni and Frenchie.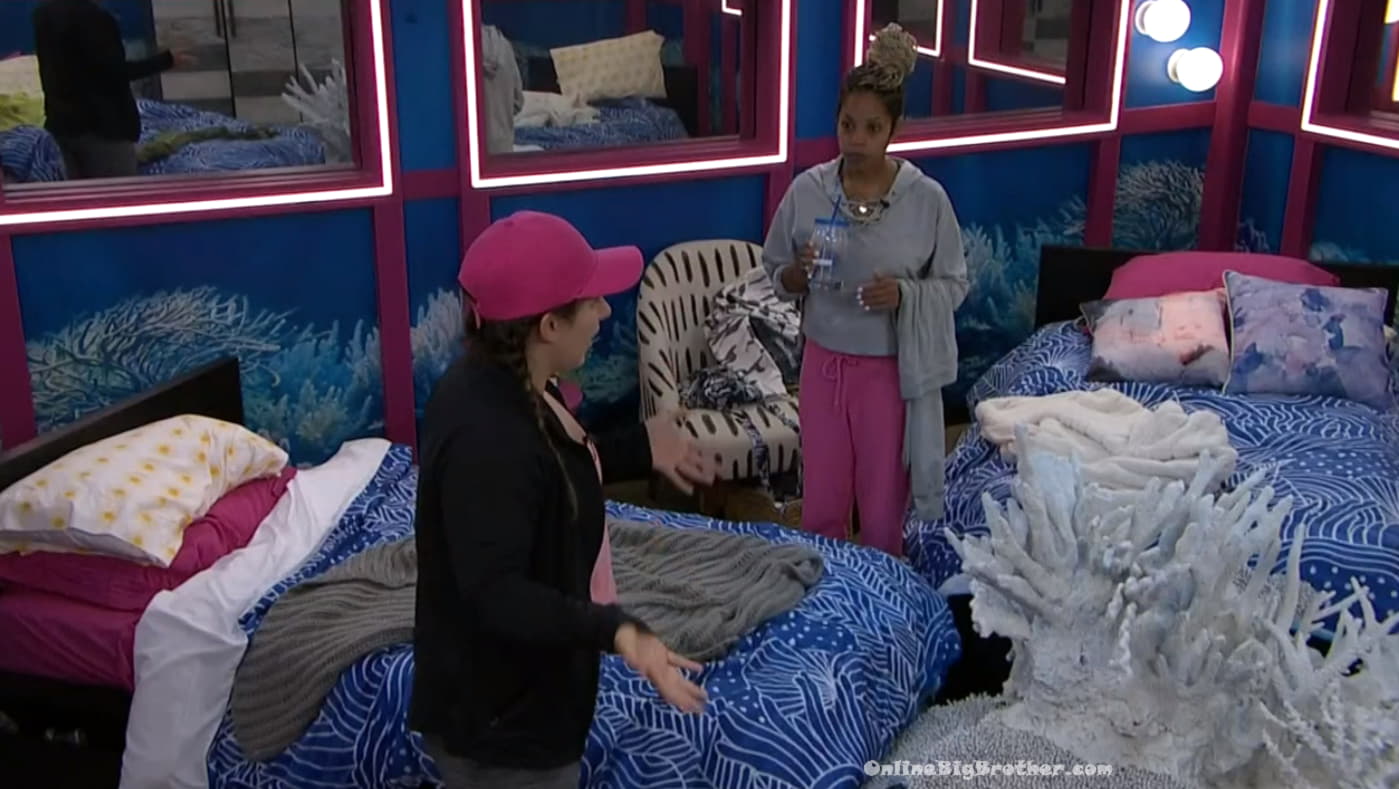 2:52 pm Tiffany and Brinti
Britini – Sarah Beth Killed this comp she was amazing
Brit adds that she would have done the same thing as SB did and not taken it.
Tiffany says Sarah Beth likes her team she gets it she wouldn't want to join a team of 3.
Brit – Nothing changed America nothing changed which means everybody can still go up less of a chance I am going up.. I hope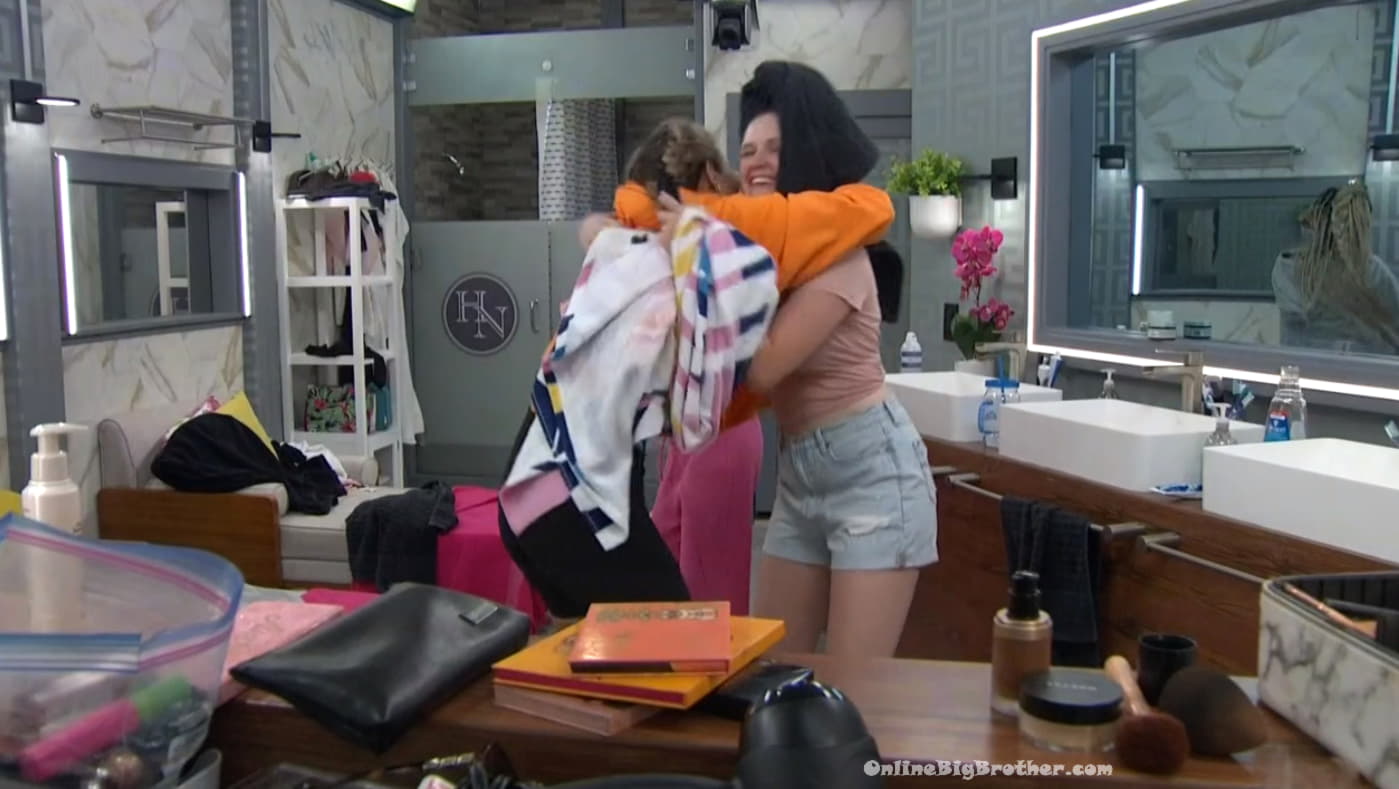 2:55 pm Claire, Sarah Beth and Tiffany
Tiffany – You rocked it girl you rocked it
They celebrate "Go Sarah Beth Go Sarah Beth"
Claire – when people saw the comp they were like Sarah Beth is going to win this.
Tiffany – I'm so glad they can't play again it was so worth it whatever you want from me.. you took one from the team.
Sounds like they would switch out players. Sarah Beth says she didn't want to switch out with Claire.
They comment on how "peeved" Frenchie was.
SB – he wanted me to throw it he was like 'if I don't win it I'm going home'
Sb – I asked him do you want me to throw it and he said I would never ask you to do that
Tiff – I hope he goes on the block and other people are hoping for that too and maybe Ky isn't comfortable putting Frenchie on the block that's OKay there's three evils running this hose if two are on the block I'm fine with that.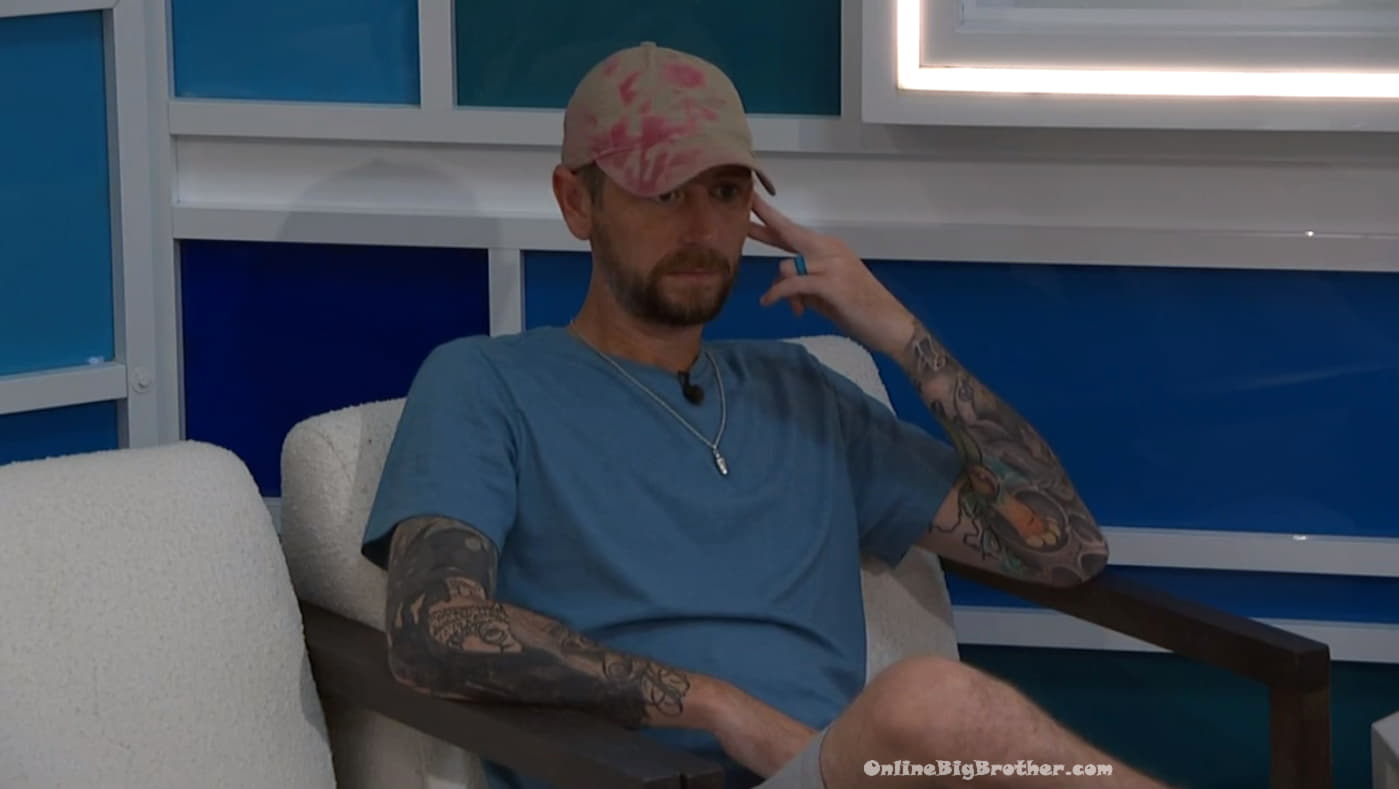 Yikes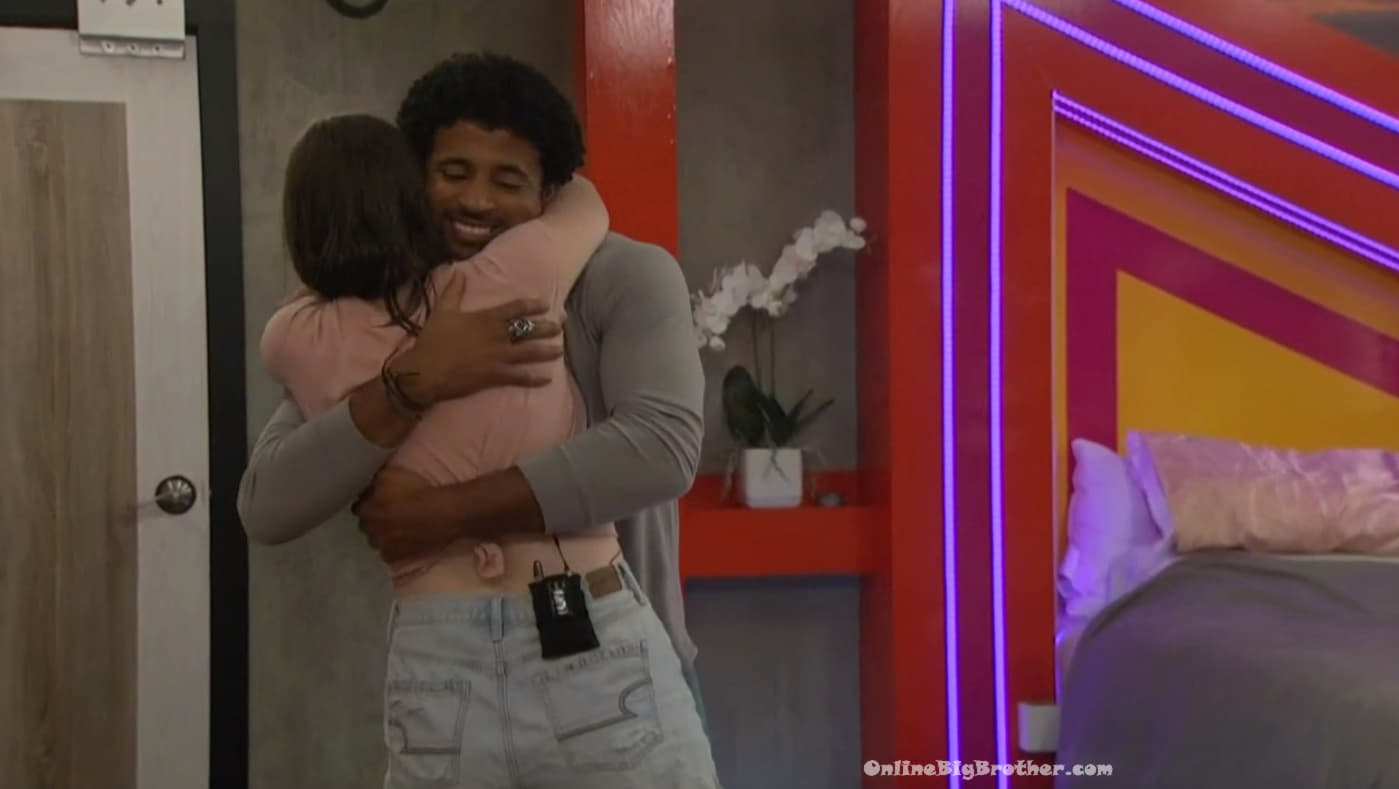 3:18 pm the one on ones begin he's allocated 5 minutes per person. If someone takes longer the next person will lose time.
Sarah Beth is first, He says after noms they'll celebrate her win
SB – I have to tell you 2 things Frenchie told me about your alliance.. He didn't say all the names he basically said everybody that wasn't in it he said it's half the house. I asked him if it's anyone from French kisses he said no which basically means it's all of you so I was able to figure it out. He told me it was the NON people in the girl's alliance which means the rest of you which means all of you he blew up that alliance to me..
SB says her team admitted they were in it. "I told them I won't tell you so you don't know about it"
SB – he's walking around like he's going home. he whispered in my ears after I won he said 'I know I'm going home but I want you to win'
Sb – Why is he sure he's going home.
SB – I respect your decision whatever you want to do
SB leaves..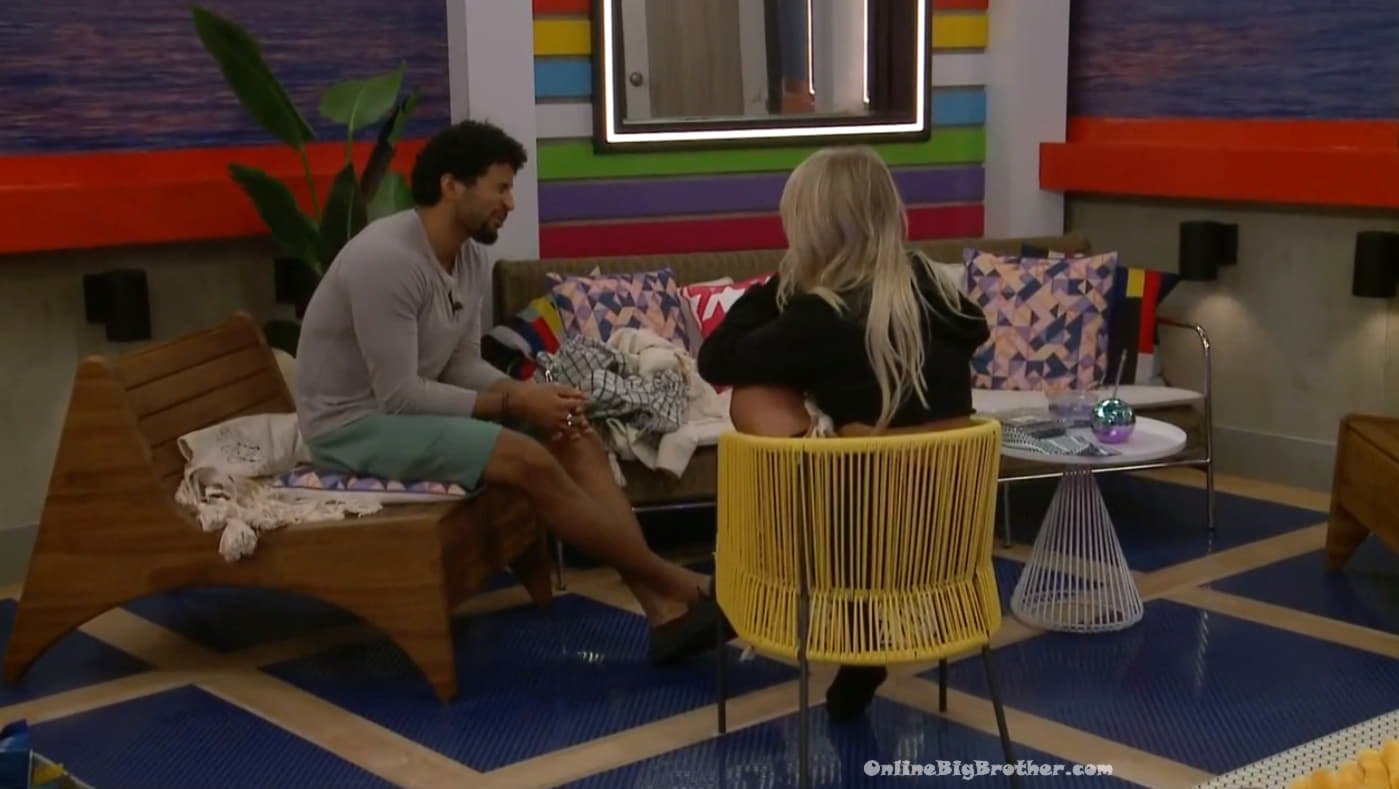 3:22 pm Whitney is next
Whitney says she's really upset with Frenchie he came into a room "Hot" and told her he's done with their alliance. She was in teh room with BIGD, Hannah, Britini, and SB.
Ky asks if a person like that is a benefit or hinderous to the alliance.
Whitney says Frenchie doesn't helps their Alliance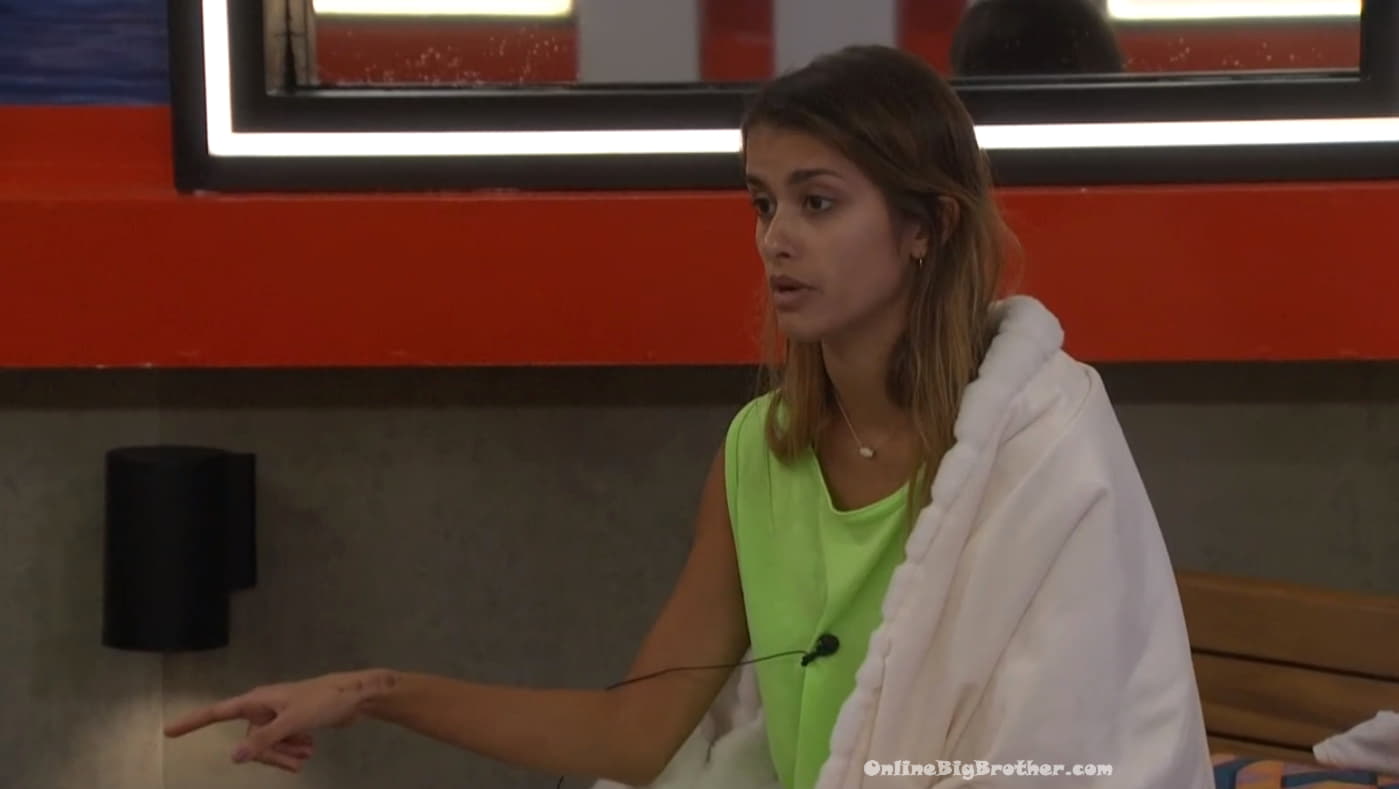 3:27 pm Alyssa and Frenchie
Alyssa – Here's what I know I
Alyssa says Frenchie told Christian that there will be two rogue votes "Frenchie pulled me in and said I don't want to tell you . he said it was BIGD and someone that wanted to stay anonymous
Ky – how do you feel about the alliance outside the person that may have blown up today (Frenchie)
Alyssa – good
Ky – do you feel that person will be a determeant or benefit to the team
Alyssa – I think he is already making a problem
Alyssa points out that Frenchie told everybody in the room he was out of this alliance which could have blown them all up.
Alyssa says she trust everyone but "that one person" (Frenchie)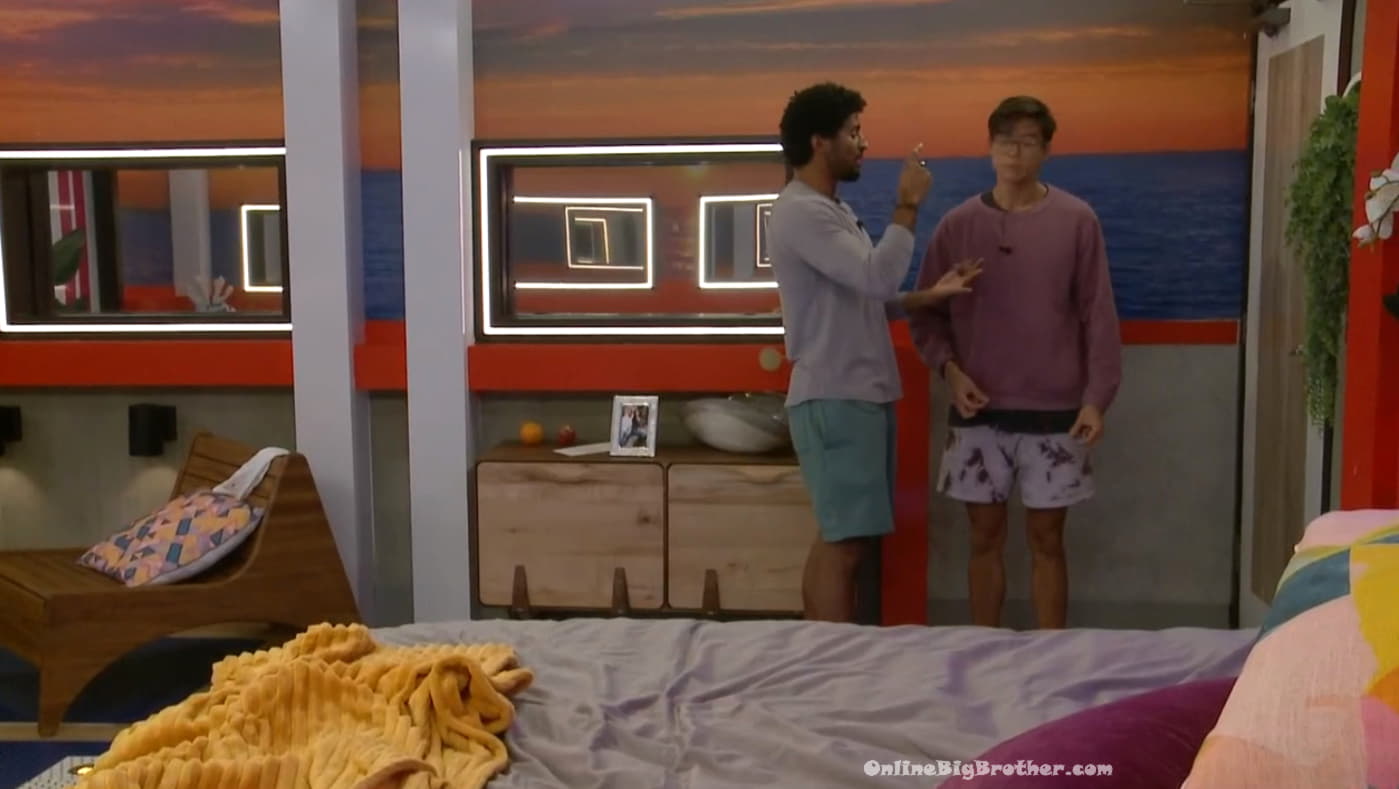 3:32 pm DerekX and Kyland
DX – you trust Frenchie
Kyland won't answer questions "Do you trust Frenchie"
DX – I'm not sure..
DX – where do you think those two stray votes were cast to Travis to frame you and me
Kyland thinks that's a possibility
Dx – I'm hearing stirring of a 'A' word-forming and I don't think we're in if you look at who hangs out with who. If we think of these two stray votes who are playing that hard to think that strategically I can only think of one person.
Kyland – I'm not telling people they are good.. I hope you have a good day and I think you will
DX – there's any chance I'll have more time with you later
Kyland says probably not.
3:36 pm Christian and Kyland
Christian – DerekF was one of the votes BIGD
Christian thinks those two votes were thrown out to frame you and little D
Ky – how do you feel about the other 7 in the slaughterhouse other than the person that freaked out today
Ky – do you have any other alliances you were approached with?
Christian – Slaughterhouse I don't feel okay about because Frenchie's off the wall
Christian says if he didn't win HOH the noms would be Kyland and DerekX
Ky – if there was a mastermind do you think it would make more sense to allow them to play for the veto or not?
Christian – let them play
Ky – I agree.. DAMIT that was my first slip up all-day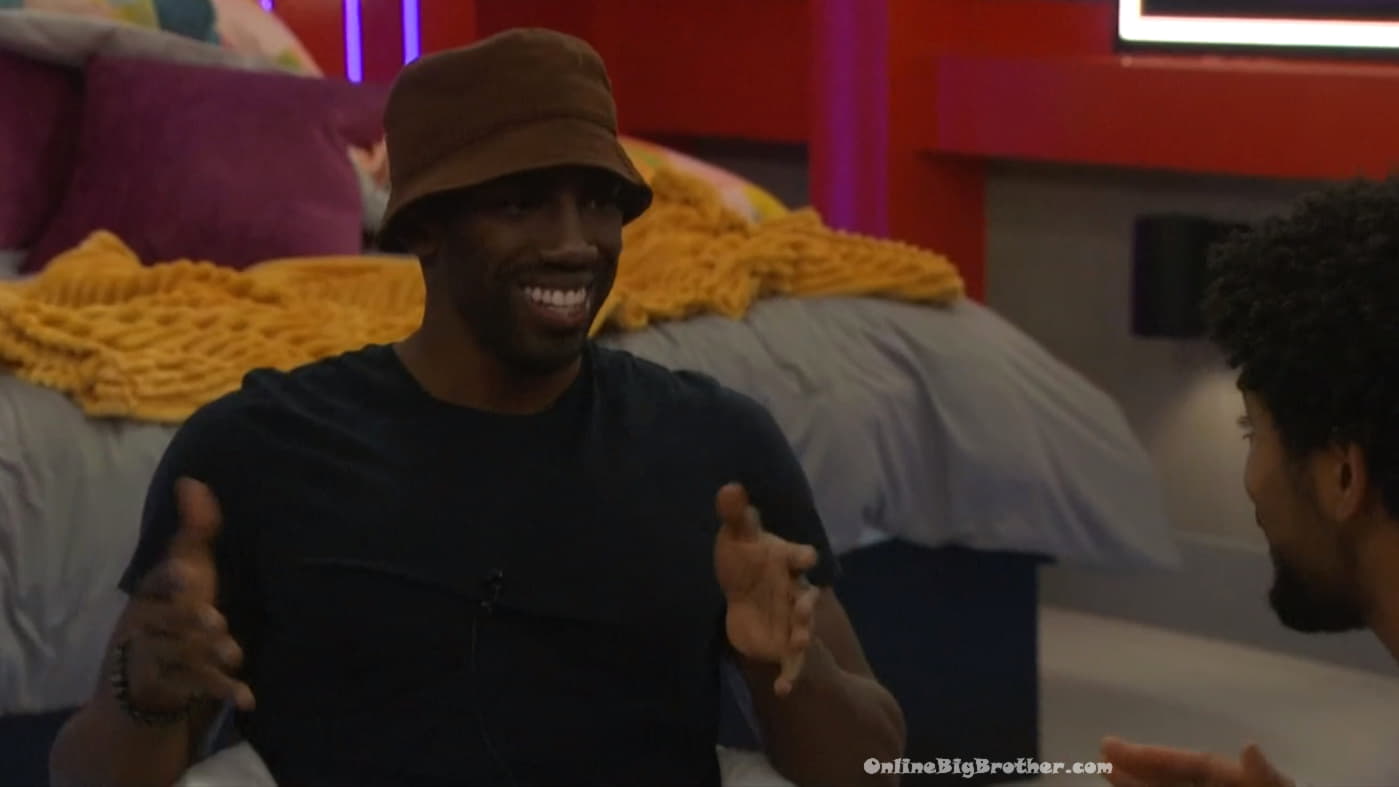 3:50 pm Xavier and Kyland
Kyland asks if it will be a determeant to have "him" (frenchie) here
Ky – I think it'll be a determeant that's what I'm telling you
Xavier – yes, If he tries to come at you I got our back we know there's 5 that come before you so if he tries to come at you.
Kyland – for my own sake I think I'm going to do Him and Britini
Kyland – Aww f*** it has to be nobody knows.. F*** goddammit why did I do that
3:52 pm
Kyland and Brent
Brent – you're doing a fantastic job the first HOH was a shitshow.. (YUP)
Kyland asks if the slaughterhouse can survive if it lost a member. Brent thinks it can.
Brent tells him Britini is the head of another alliance and they approached Frenchie with it.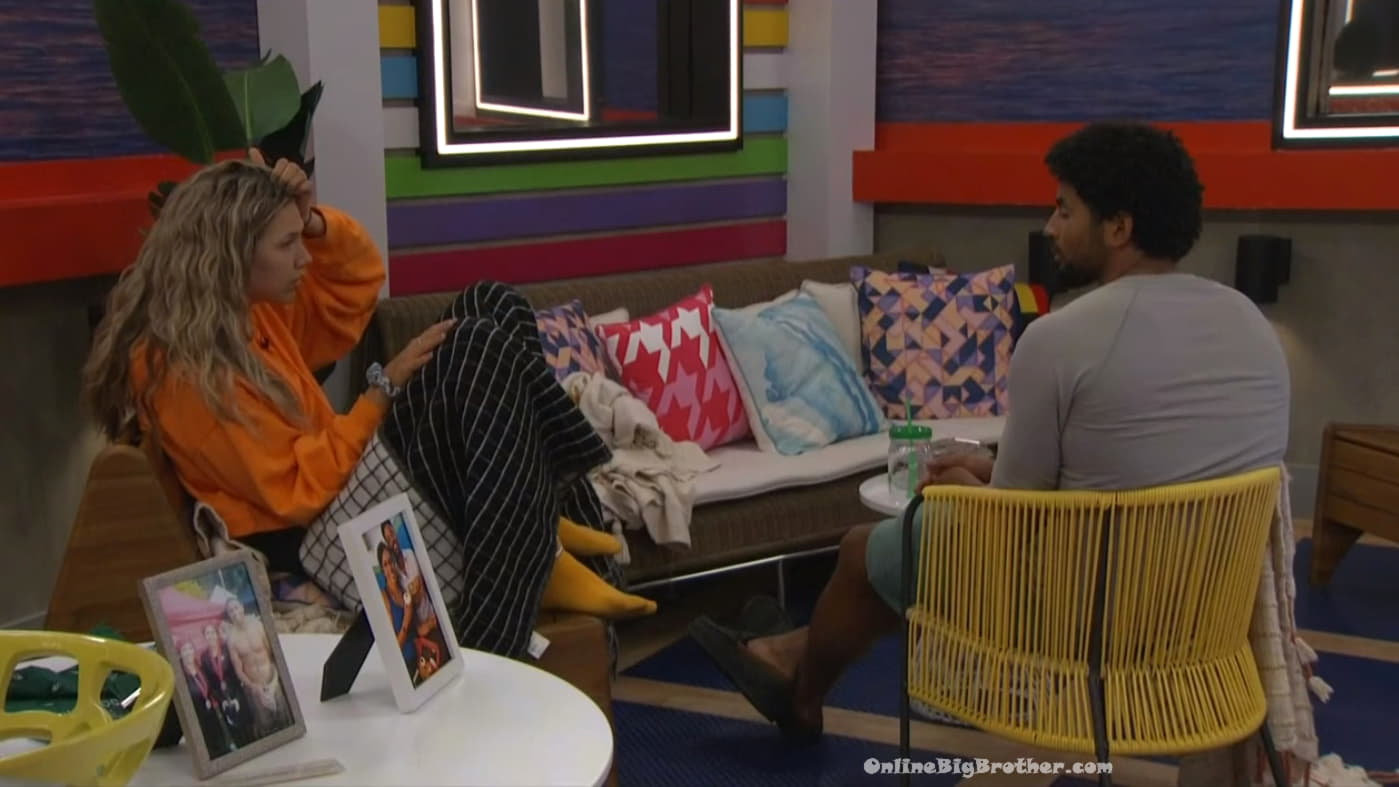 4:08 pm Claire and Ky
Ky – what are you feeling
Claire – I feel you know this house..
Claire – there are some clear duos
Claire – Frenchie has a collection of people around him that are willing to throw him under the bus
Claire explains how she saw Frenchie talk to Ky then talk to Brent and Whitney. She saw Christian and Alyssa race up to the HOH to talk to Ky.
Claire – I saw Whitney grab Frenchie and say you and me need to talk
Claire says she saw Whitney, Christian, Alyssa, and Brent in the backroom talk talk talk talk talk
Claire – people were scrambling today

4:14 pm Tiffany and Ky
Tiff – how are you
Ky – I tink i'm doing welll
Tiff – I love the way you are conducting your HOH
Ky – thank you
Tiff asks if he's identified the power in the house, has he identified his position in this house and where is he positioned with the power and can he shift it to his advantage.
Tiff – if there are people in this house he doesn't trust does it benefit him to keep them in this game
Tiff – I don't know your relationship with Frenchie ….
Tiff – he is very powerful and he could be dangerous in the long run
Tiffany says the two people that cast those rogue votes are brent and Whitney "Brent, Frenchie and Whitney is the three-headed monster in this house"
Tiff – If I was in your shoes I would keep Frenchie comfortable because he was sweating in his boxers he's been having fake asthma attacks he's been running around here like he can't breathe.. Just calm his reflexes cause he's expecting to be on the block. I would take out his two knights
Tiff – Brent is the most dangerous person cause he controls Whitney and Frenchie.
Tiff says if one of them uses the veto then put Frenchie up.
Ky "slips up" again says there are three people and he can only get one out this week.
4:30 pm Feeds cut for what I suspect is Noms. Kyland said it'll probably be Britini and Frenchie
6:20pm Still blocked…