Head Of HouseHold Winner: Chris Kirkpatrick
Nominations: Mirai & Chris Kattan
Power of Veto Players: Chris Kirkpatrick, Chris Kattan, Mirai, Todrick, Cynthia and Shanna
Veto Competition was called: "Marry Me" The house guests saw images with large crowds of people where only one fan was holding a sign saying "Marry Me". They had to answer 7 questions about the different photos and say what section of the photo the fan was in (A/B/C). It came down to a tie breaker between Shanna and Todrick. Todrick went over so Shanna won.
POV Winner: Shanna
Veto Ceremony: Shanna did not use the veto
Evicted: Mirai (Evicted with a 7-0 vote)
NEW HOH: Miesha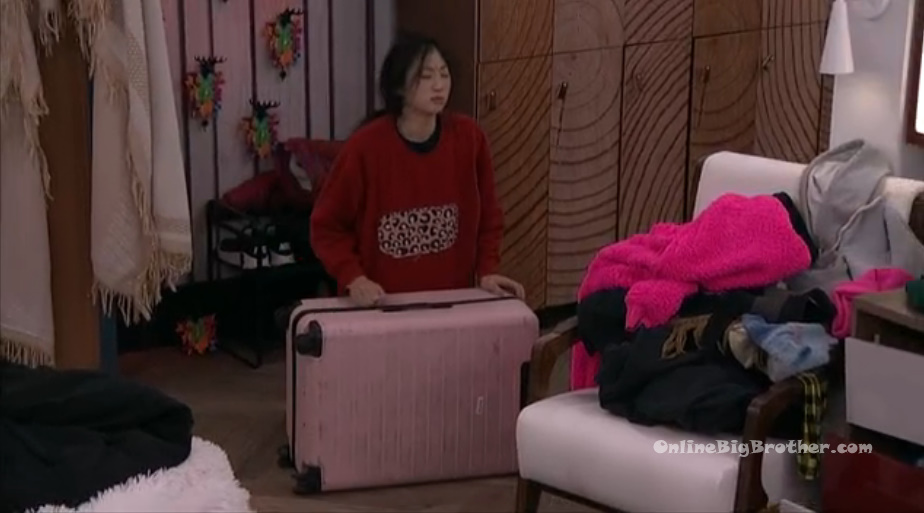 10:20am – 11:07pm
The live feeds have been blocked all day for the above to happen.. The feeds are still blocked…
11:17pm Still nothing..
11:38pm Still kittens…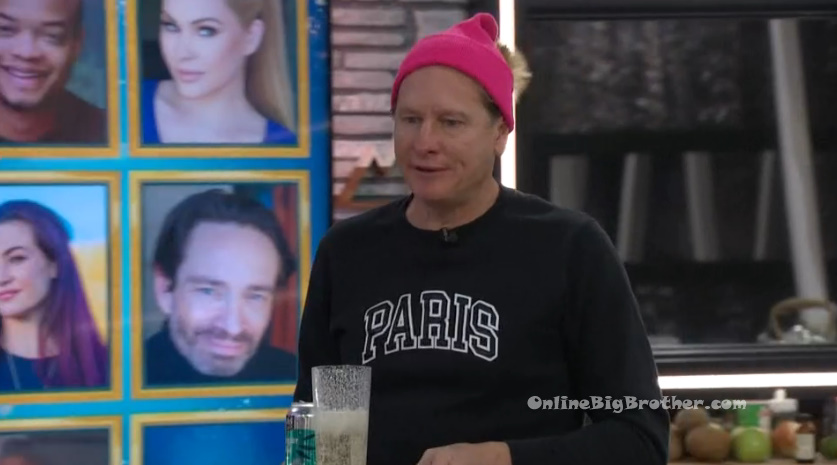 1:30am The feeds return.. the house guests got pizza after the HOH comp.
Kitchen – Chris Kirkpatrick – is it just me or does it feel like Miesha has been HOH since we moved into this house? Carson – it feels like she's been HOH for my entire life! Chris Kirk – it feels like she's been HOH since my mom was born. Carson – Since the Reagan administration. Since the dawn of time!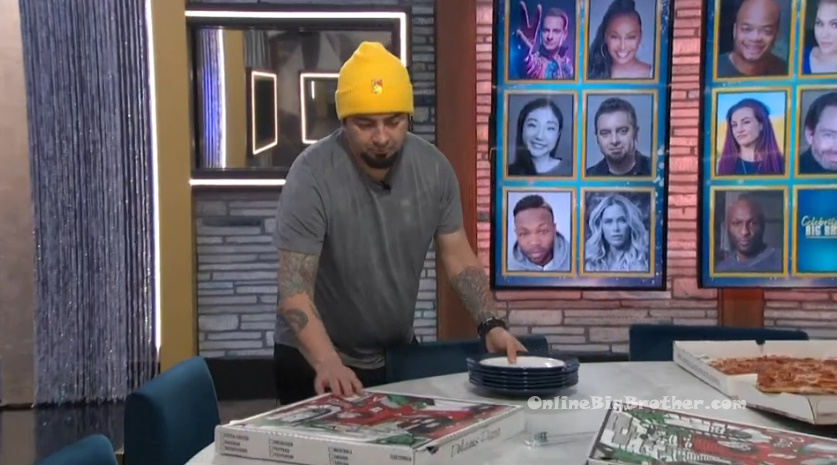 NEW Head of Household: Miesha
1:55am Bathroom – Miesha, Chris Kirk, Todrick, Shanna
Shanna – you were only off by 5 hours off of the veto (tie breaker question). Todrick – I know… but I don't really need to win these things because I feel like it will put a bigger target on my back. I just want to have a really good big brother experience and I know my parents are watching and I just want to win something while I'm here. I don't want to be like Mirai and get sent home without winning something like HOH. And I don't want to get it because someone threw something. Miesha – yeah and I know that some people who don't win anything ..end up winning the whole show. That's how it works a lot of times. You did amazing. Todrick – you did too. Miesha – you should feel really good about that. Todrick – I do. Miesha – today was just WOW! A Lot! And then all the waiting waiting waiting and then Bam! I feel like I've been hit upside my head. Chris Kirk – yeah good job guys! Miesha – thank you. Todrick – you too. Chris Kirk – I didn't do anything. Todrick – you hosted. Chris Kirk – that's not what I heard. Someone told me I was horrible.
2:32am Bedroom. Chris Kirk and Cynthia
Chris Kirk – this house don't like her. I love you and Carson. Shanna and I were just sitting here talking like .. can we have a redo!? Can we start again at the top and go okay! This is how its going to go. Shanna – I don't dislike Miesha. Chris Kirk – no she makes it difficult. I understand. Cynthia – and she just doesn't make an effort to connect with the girls. She is just kind of like a lone wolf… with you guys kind of .. which is fine. Chris – just so you know .. that was just tonight that this all happened. We would be fine if I went up this week.. but with Meisha as HOH .. I don't think I would go up. Cynthia – right. Chris Kirk – you know I do have a really good standing with Meisha because she trusts me. If I come for her .. the two headed dragon and chop one of the heads off.. but you know I couldn't do it Todrick because he has been good to me for the most part.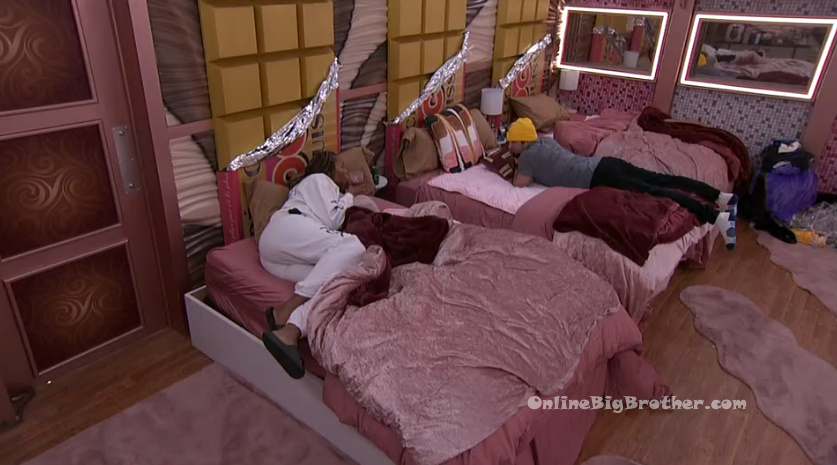 3:25am The house guests are sleeping..
Subscribe and watch the live feeds with the FREE Paramount+ Trial.