Big Brother Spoilers – Adam wins the Veto. Doesn't smell like it's going to be used.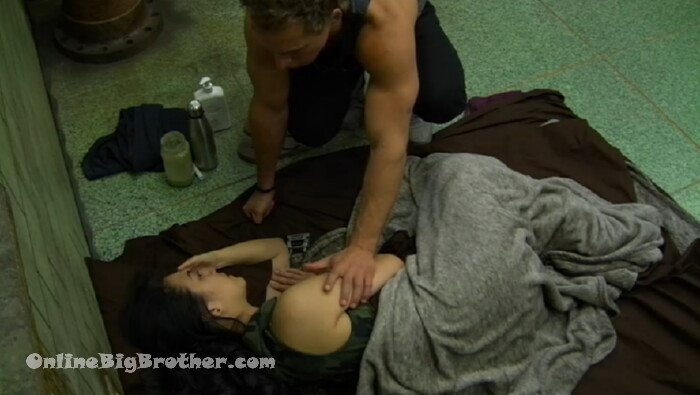 10:00pm KIKI crying.. Dane comforts her.
KIKI says she's got to pretend she's cool with Kyra because she needs "her" vote but sh'es "so pissed at Lyra"
Dane – we're going to get them out.. OK.. YOu me and Esti are going to talk tonight.. just calm down.
Dan tells her he's giving her sometime alone just know she's not going anywhere, "Lets get passed TRipple"
KIKI giggles "thanks Dane"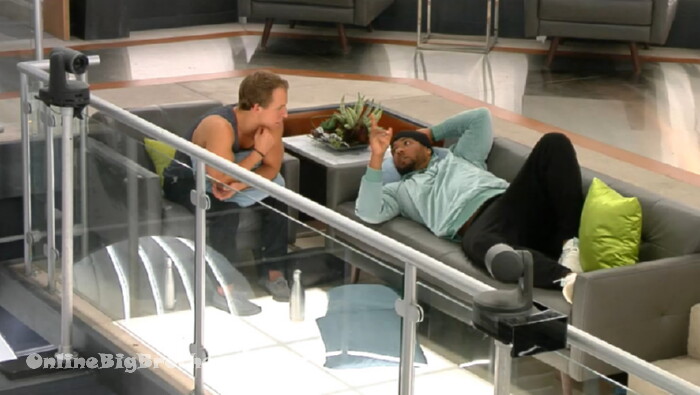 10:22pm Anthony and Dane
Anthony says he's not saying he "controls" or "Owns' Cory but she's do "whatever I say"
Anthony – she's obsessed with you and she really likes Adam
Anthony mentions how Cory told him that Dane is someone she would like to take to top three.. with Anthony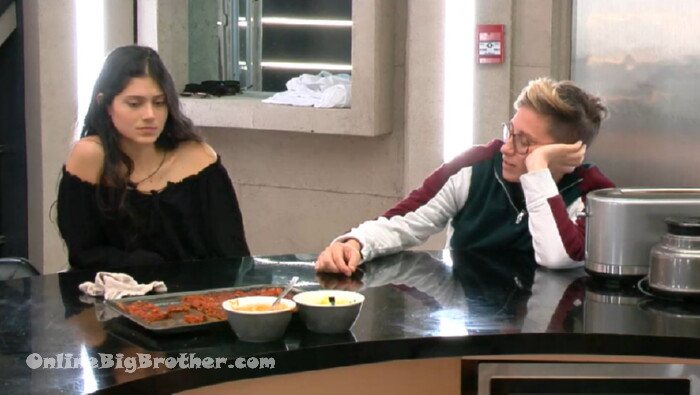 10:55pm Esti and Kyra
Kyra – I stand my ground with Adam now because i't sick of it.. I'm sick of being talk ed to like a child
Kyra – Sam is distracted by him though ugh.. he's so good at taking up her time I feel like he does it on purpose so she doesn't build relationships
Stef- He doesn't do it on purpose.. I don't think he thinks that far ahead.
Kyra goes on about how people in the house have deals with multiple people.
Kyra says there's people trying to persuade them to keep mark.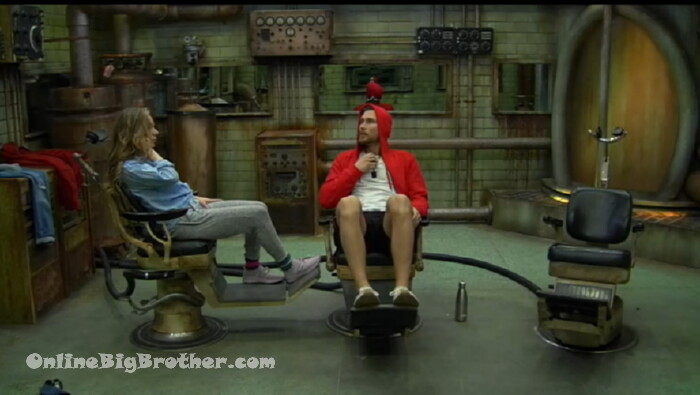 11:00pm Adam and SAm
Sam – so you want to keep Mark now..
Adam no no no…
Sam called into the Diary room