Big Brother Canada 9 is continuing in the tradition of problematic casting. Kasssssssssting gunna cast. Today Ethan Quance was removed from the show and a replacement dude Kyle Moore came forward to fill the place.
Global's statment came via a tweet: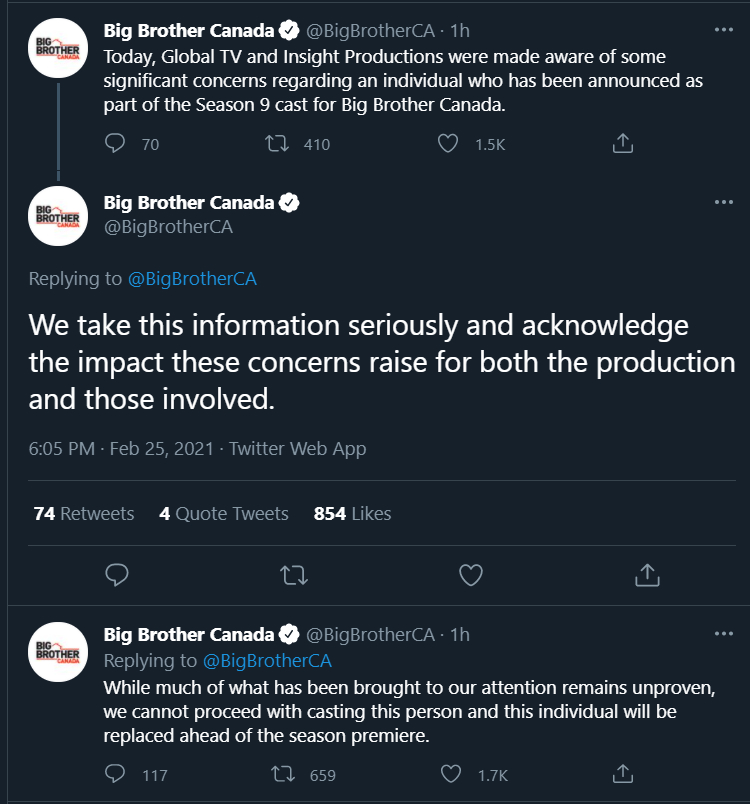 So what exactly are the "significant …. unproven concerns" that made them pull Ethan from the show? Essentially a bunch of people came forward that knew Ethan from his glory hole days in high school. What they say doesn't show Ethan to be a good person. Sexual assault, Harassment, racist words, saying fa***ot, Almost punching a girl. "and that's not even half of it" said classmate @__jonastark. While none of this is proven it's still unsettling. Global decided enough people have come forth that it's worth it for them to pull the plug and avoid another possible BBCAN8 situation.
Some tidbits:
1) Saying F*****ot https://twitter.com/BBCanStannnn/status/1365066484364550147
2) Allegations of him saying the N-word with the R https://twitter.com/ToomsBB_/status/1365009934174146561
3) Sexual Assualt and Harassment
Someone commented this on Ethans cast video….. #BBCAN9 pic.twitter.com/7neyMyZKqy

— Cloe (@BBidol_3) February 25, 2021

https://twitter.com/stinaknits/status/1365030739377459202
Kyra from Big Brother Canada 7 is going to do a sit-down with one of Ethan's accusers. "This person is an incredibly reliable and honest person and I believe he is a credible source" https://twitter.com/KyraBBCan7/status/1365092653206020103?ref_src=twsrc%5Etfw Might be worth a listen. lol
The new guy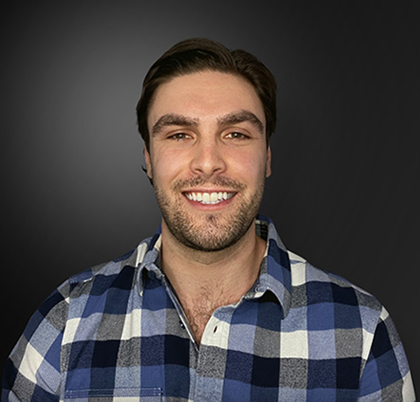 Name: Kyle Moore
Age: 26
Hometown: Red Deer, Alta.
Occupation: Unemployed Hockey Coach
Relationship Status: Single
What is your strategy going into the house?
My strategy is to be likable and develop connections with everyone in the house. I want to find that one ride-or-die houseguest and stay true to that alliance. I also want to dominate in the competitions.
Why do you think you were selected to be on BBCAN9?
I think I was chosen because I am a charismatic and athletic guy, who loves taking risks and has lived an interesting life.
What part of the Big Brother Canada experience do you think will be the hardest for you?
The hardest part for me will definitely be the paranoia of not knowing who to trust.
How do you want people to remember you as a player on BBCAN?
The player who made big moves and stirred things up, while staying true to myself.
https://www.bigbrothercanada.ca/news/kyle-moore-cast-bio/