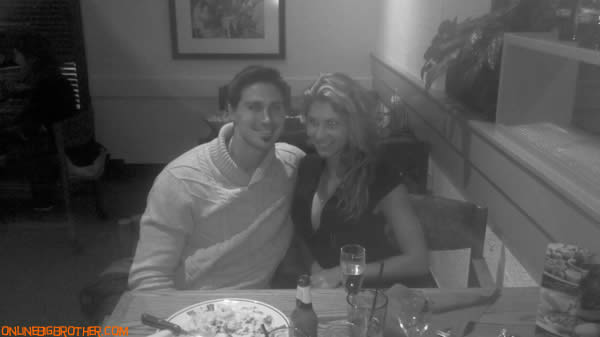 Not every Big Brother Alumni is doing outrageous things like Brendon on skype or Michelle Noonan on Playboy reality shows. Some are living normal post BB lives dating each other and keeping their BB mojo within the BB gene pool. Nick Starcevic has now dated 3 ex Big Brother players, Daniele Donato, Jen Johnson, and now Kristen Bitting. Watch out BIG BROTHER 14 Cast this guy will try to poke you to.
Recent tweets between Nick of Big Brother 8 and Kristen Bitting of Big Brother 12 indicate that a relationship has formed between these two, a post show showmance. Kristen Left to see Nick on March 2nd, heres some tweets from the 2. @NickStarcevic @Kristen_Bitting
Kristen_Bitting Commercial tomorrow…then off to no-man's land. 8:39 PM Feb 28th via web
NickStarcevic @Kristen_Bitting No….Man's….Land…. 5:37 AM Mar 1st via web
NickStarcevic @Kristen_Bitting Remember This Song? https://www.youtube.com/watch?v=jDYTBoJkQSY Wed Mar 02 2011 05:05:29 (Pacific Standard Time) via web
Kristen_Bitting At LAX. Never thought I would be so happy to venture to the middle of nowhere :) March 2nd
NickStarcevic says, "Operation Super Duper Fun Filled Three Days Initiated…." #tigerblood
Kristen Bitting You asked for it :p https://t.co/JOB33JF 7:20pm March 3rd
(image shown above)
Share it YO!
Tweet