-Post has been updated-
8:30am In the kitchen - Joel, Tim and Nikki are talking. Nikki asks Joel if Maddy and the brothers set up a deal or something? Joel shakes his head no. Tim says yeah 100%! And I've heard through someone else that they have. Nikki asks what do you reckon it is? Tim says its a truce deal... so we won't come after you, you don't come after me. Joel says but Maddy talked to me and Phil and mentioned the plan to put Rual up and then Rual would go home. Then as soon as Maddy left Phil said that she was going to be on her own after. Tim says the brothers have the same truce deal with Rual.
-Post has been updated-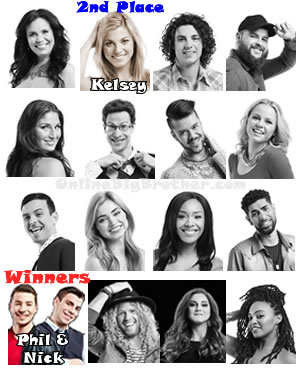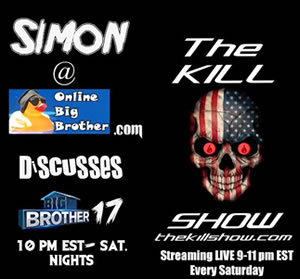 Simon from Onlinebigbrother on THE KILL show Saturdays @ 10pm
http://thekillshow.com
9-11pm
Big Brother Links
Bitchy Big Brother Blog
Big Brother attwx
Hamster Watch
Quirkydudes Archives
Big Brother Archive
Big Brother Gossip
OnlineBigBrother Forum
I Love Reality TV
Big Brother Junkies
IHateBigBrother!
Big Brother 2009
Big Brother Network
Big Brother Insider
The Big Brother Forum
yakkityyaks