-Post has been updated-
9:30am Big Brother wakes up the house guests. They start getting ready for the day. Bobby talks to Bruno. Bobby says what a crap shoot the next couple weeks will be. Bruno says yeah buddy. 100%. Bobby says no one trusts no one. It doesn't even matter if you found out about lies a couple week ago.. everyone lied to everyone. Bruno says I don't trust no one. Bobby tells Bruno that Zach and I had a more real talk last night in the pantry. Bruno asks do you think we (Godfrey & Bruno) are all right? Bobby says I think they're turning it on to Sarah. That was definitely something I was trying to push for. Bruno says tell Bobby if you talk to him tell him I'm good.
-Post has been updated--Post has been updated-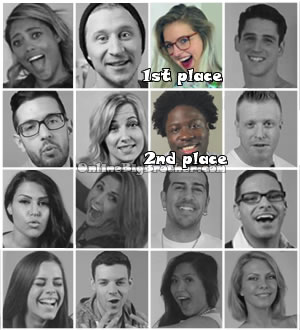 Big Brother Links
Bitchy Big Brother Blog
Big Brother attwx
Hamster Watch
Quirkydudes Archives
Big Brother Archive
Big Brother Gossip
OnlineBigBrother Forum
I Love Reality TV
Big Brother Junkies
The Reality Junkies
Big Brother Fans Blog
IHateBigBrother!
Big Brother 2009
Big Brother Network
Big Brother Insider
The Big Brother Forum
Because You're Addicted
yakkityyaks