10:25am Big Brother wakes up the house guests. Clay joins Johnny Mac in the backyard. Johnny talks about the Wack Street performances they've done. Johnny asks do you know what the plan is? Clay says I don't know, I'm assuming use it on you. Johnny says Vanessa said she wanted to get your permission first. Clay says I haven't talked to her. I know she has talked to SHelli. I know that Shelli was more upset at Audrey yesterday. She came upstairs after her journal balling. Then last night she was more on board with it. She will talk to you for sure today. But that's looking like the plan. She's (Audrey) got to go. You know.
-Post has been updated--Post has been updated-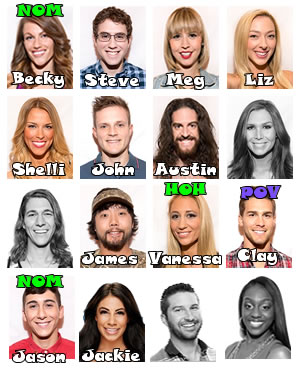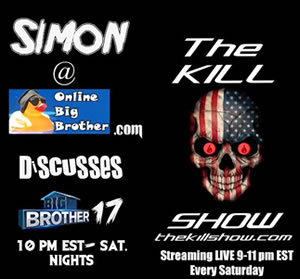 Simon from Onlinebigbrother on THE KILL show Saturdays @ 10pm
http://thekillshow.com
9-11pm
Big Brother Links
Bitchy Big Brother Blog
Big Brother attwx
Hamster Watch
Quirkydudes Archives
Big Brother Archive
Big Brother Gossip
OnlineBigBrother Forum
I Love Reality TV
Big Brother Junkies
IHateBigBrother!
Big Brother 2009
Big Brother Network
Big Brother Insider
The Big Brother Forum
yakkityyaks