9:47am Big Brother wakes up the house guests. In the bathroom - Liz, Austin and Steve are talking. Steve says that he only got 3 hours sleep again. Liz asks him if he liked the bed. Steve says he did except the one light stays on. Austin and Liz head back to bed. Julia asks Steve if he listened to all his music? Steve says no, I only listened to one song and then I stopped and started talking to people. I wanted to make sure everyone had ample opportunity to talk to me. Steve starts scampering around the house whispering to himself. "This is purely a strategic move and I hope you can both understand. My hands are tied.
-Post has been updated--Post has been updated--Post has been updated--Post has been updated-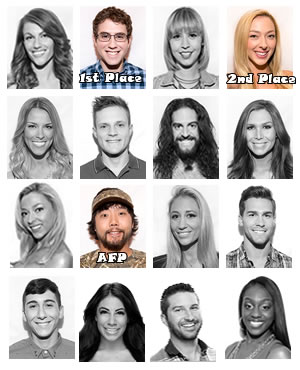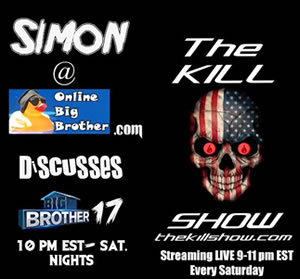 Simon from Onlinebigbrother on THE KILL show Saturdays @ 10pm
http://thekillshow.com
9-11pm
Big Brother Links
Bitchy Big Brother Blog
Big Brother attwx
Hamster Watch
Quirkydudes Archives
Big Brother Archive
Big Brother Gossip
OnlineBigBrother Forum
I Love Reality TV
Big Brother Junkies
IHateBigBrother!
Big Brother 2009
Big Brother Network
Big Brother Insider
The Big Brother Forum
yakkityyaks