-Post has been updated-
11:30am - 11:50am Havenot room - Liz tells Julia that Steve is putting up Austin and I. Liz tells Julia you have to win the veto. If you win you can take me off and then we control the votes. Liz says its just so f**king annoying! I was just HOH and I would never put him up. Liz starts crying. Its a compliment .. obviously he is threatened by me. Julia says I just wish we had kept James. Its going to be so hard to be nice to him. Liz says he said he loves me and you and that the one thing he could do is not put us up together. Julia says it just proves he is closer to Johnny Mac. Liz says Duh! Obviously he is the low man on the totem pole with us. We just need to play our hearts out tomorrow. If I win it then you're going up.
-Post has been updated--Post has been updated--Post has been updated-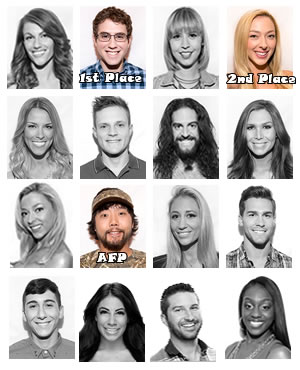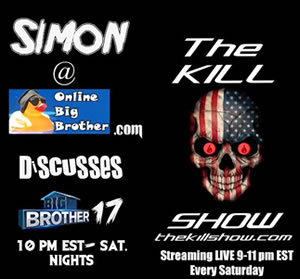 Simon from Onlinebigbrother on THE KILL show Saturdays @ 10pm
http://thekillshow.com
9-11pm
Big Brother Links
Bitchy Big Brother Blog
Big Brother attwx
Hamster Watch
Quirkydudes Archives
Big Brother Archive
Big Brother Gossip
OnlineBigBrother Forum
I Love Reality TV
Big Brother Junkies
IHateBigBrother!
Big Brother 2009
Big Brother Network
Big Brother Insider
The Big Brother Forum
yakkityyaks