4:30pm In the bathroom - Zach and Sarah are talking about Bobby's secret veto. Sarah tells Zach that Bobby told Sindy about it. Zach says I think he has it because of how safe he is walking around this house. Sarah questions if that's a good thing to lie about. Zach says and him throwing the HOH's drives me absolutely nuts! Sarah agrees. Zach says I go into HOH's with my heart beating out of my chest. Big Brother blocks the feeds.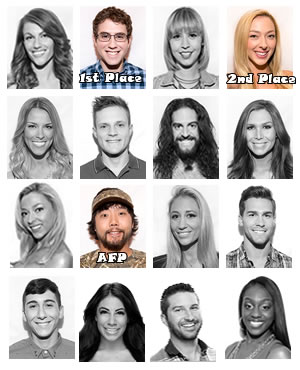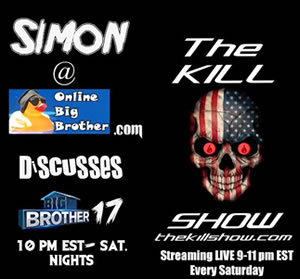 Simon from Onlinebigbrother on THE KILL show Saturdays @ 10pm
http://thekillshow.com
9-11pm
Big Brother Links
Bitchy Big Brother Blog
Big Brother attwx
Hamster Watch
Quirkydudes Archives
Big Brother Archive
Big Brother Gossip
OnlineBigBrother Forum
I Love Reality TV
Big Brother Junkies
IHateBigBrother!
Big Brother 2009
Big Brother Network
Big Brother Insider
The Big Brother Forum
yakkityyaks