-Post has been updated-
12:15am Cody and Christine are playing a game of pool. Over on the hammock Caleb, Derrick and Frankie are talking about Christine and Cody. Caleb says that Christine and Cody were in the hammock holding hands. Caleb asks do you have any idea how that looks outside of here. Frankie says maybe he's gay? Derrick says you think that though, you said that. Caleb and Derrick ask Frankie what do you think? You should be a good read for that kind of stuff. Frankie says I'm not the best read because I just trust that people. Derrick says didn't you say that to me a couple months ago, or a month ago? Frankie says yeah, because Jocasta said that to me.
-Post has been updated--Post has been updated--Post has been updated-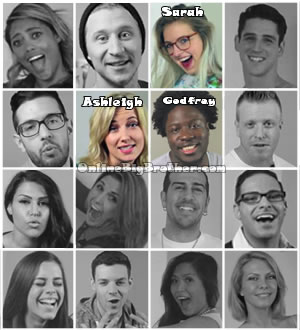 Big Brother Links
Bitchy Big Brother Blog
Big Brother attwx
Hamster Watch
Quirkydudes Archives
Big Brother Archive
Big Brother Gossip
OnlineBigBrother Forum
I Love Reality TV
Big Brother Junkies
The Reality Junkies
Big Brother Fans Blog
IHateBigBrother!
Big Brother 2009
Big Brother Network
Big Brother Insider
The Big Brother Forum
Because You're Addicted
yakkityyaks