12:20am The Jeff & Austin podcast continues. First up is Jackie. She says that she has lived in Las Vegas for a long time and is a dancer there. Jeff asks what type of dancing. Jackie says all types of dancing but says she's never crossed the stripper path. She says BUT I have been in a topless show called "Bite" a vampire show. Jeff asks what type of guys she likes? She says she likes tall guys, have a nice body, has his sh*t together,.. Jeff asks so you went on a blinddate with me, how was that? Jackie says it was nice. Jeff asks what are the highs and lows of being on a reality tv show.
-Post has been updated--Post has been updated--Post has been updated--Post has been updated-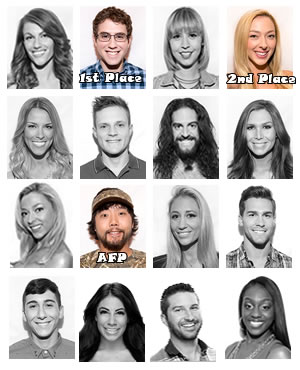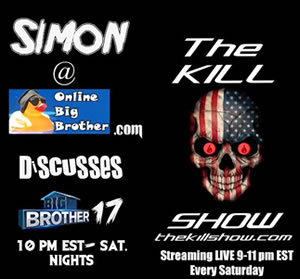 Simon from Onlinebigbrother on THE KILL show Saturdays @ 10pm
http://thekillshow.com
9-11pm
Big Brother Links
Bitchy Big Brother Blog
Big Brother attwx
Hamster Watch
Quirkydudes Archives
Big Brother Archive
Big Brother Gossip
OnlineBigBrother Forum
I Love Reality TV
Big Brother Junkies
IHateBigBrother!
Big Brother 2009
Big Brother Network
Big Brother Insider
The Big Brother Forum
yakkityyaks