3pm In the bathroom - Ashleigh and Pilar talk to Johnny about what people are telling him. He says they're telling me they want me to stay. Johnny says I want to stay so bad and if I did I would be public enemy number one! Ashleigh and Pilar say good point. Johnny says I am not going to give up. I want to stay so bad! And Obviously any of the people that vote for me to stay are not my target and they have my word I will not go after them. Ash says and you're so good in comps too.
-Post has been updated-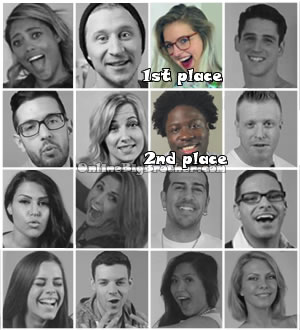 Big Brother Links
Bitchy Big Brother Blog
Big Brother attwx
Hamster Watch
Quirkydudes Archives
Big Brother Archive
Big Brother Gossip
OnlineBigBrother Forum
I Love Reality TV
Big Brother Junkies
The Reality Junkies
Big Brother Fans Blog
IHateBigBrother!
Big Brother 2009
Big Brother Network
Big Brother Insider
The Big Brother Forum
Because You're Addicted
yakkityyaks