9:15am Big Brother wakes up the house guests. Johnny says we'll just let this blow up and then see where everyone lies. Steve agrees. Becky comes out and Steve goes inside. Becky tells Johnny that Steve knows. I told him last night. Becky says Vanessa whole heartedly believes that I'm putting you on the block. She came to me after the veto and said that I wouldn't put you up because you were my person. I said Vanessa, don't worry. Three glasses of wine deep. Don't worry, you're always so paranoid. I said I don't feel like I'm putting Johnny Mac at risk. You only need 4 votes this week and I control Steve. That's not a vote I even have to ask for. I was like so without a doubt I have his vote.
-Post has been updated--Post has been updated--Post has been updated-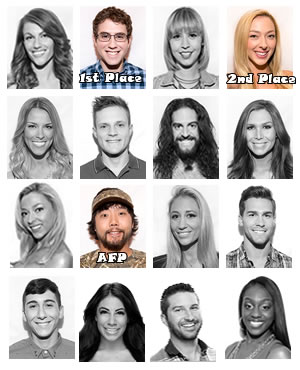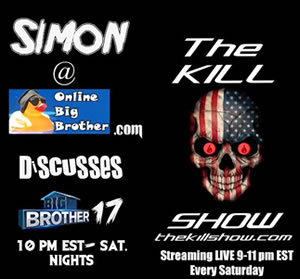 Simon from Onlinebigbrother on THE KILL show Saturdays @ 10pm
http://thekillshow.com
9-11pm
Big Brother Links
Bitchy Big Brother Blog
Big Brother attwx
Hamster Watch
Quirkydudes Archives
Big Brother Archive
Big Brother Gossip
OnlineBigBrother Forum
I Love Reality TV
Big Brother Junkies
IHateBigBrother!
Big Brother 2009
Big Brother Network
Big Brother Insider
The Big Brother Forum
yakkityyaks