-Post has been updated--Post has been updated-
In the bathroom - Clay tells Becky you're worried because of what you saw last night? (Jason talking to Clay and Shelli in the havenot room) Clay tells her not to worry about that. You're okay.
10:35am In the bedroom - Jason talks to Steve in the comic bedroom. Jason says I don't need your vote at this point because I know I don't have them. Becky is going to target you next week against Austin so that she can flush out you and Austin will keep you to stay. And then she wants to put up Clelli during the double eviction. I told Clelli this last night .. the only real ammo I have.
-Post has been updated-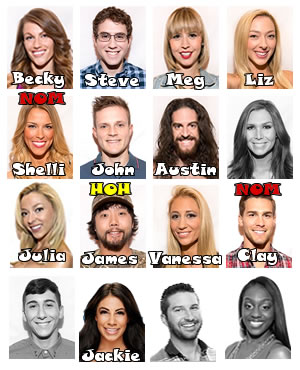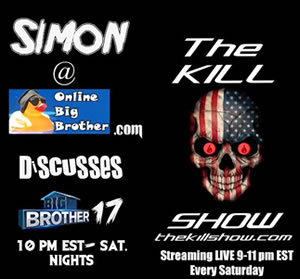 Simon from Onlinebigbrother on THE KILL show Saturdays @ 10pm
http://thekillshow.com
9-11pm
Big Brother Links
Bitchy Big Brother Blog
Big Brother attwx
Hamster Watch
Quirkydudes Archives
Big Brother Archive
Big Brother Gossip
OnlineBigBrother Forum
I Love Reality TV
Big Brother Junkies
IHateBigBrother!
Big Brother 2009
Big Brother Network
Big Brother Insider
The Big Brother Forum
yakkityyaks