The all new cast of Big Brother 16 was just released yesterday and as usual there is a lot of information surfacing about each one of the new house guests. One of the house guests, Caleb Reynolds who grew up in Texas and now lives in Hopkinsville, Kentucky is an avid outdoors man and hunter. He lists his favorite activities as horseback riding, rock climbing, going to the gym, riding bikes, hunting and fishing. Given that he's an avid hunter, it comes as no surprise that a video surfaced showing him kill a wild boar with a stick.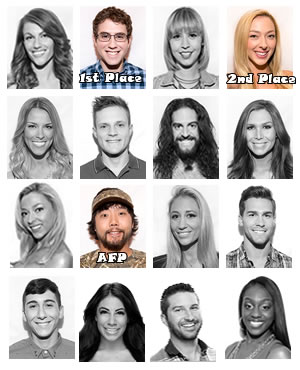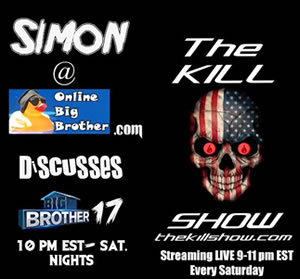 Simon from Onlinebigbrother on THE KILL show Saturdays @ 10pm
http://thekillshow.com
9-11pm
Big Brother Links
Bitchy Big Brother Blog
Big Brother attwx
Hamster Watch
Quirkydudes Archives
Big Brother Archive
Big Brother Gossip
OnlineBigBrother Forum
I Love Reality TV
Big Brother Junkies
IHateBigBrother!
Big Brother 2009
Big Brother Network
Big Brother Insider
The Big Brother Forum
yakkityyaks