-Post has been updated-
12:50pm Caleb tells Frankie and Nicole that his HOH blog was pretty good. I wrote it like a story. Frankie asks him about what he's going to tweet. Caleb says I don't really know what, I don't tweet. Frankie says short, sweet, retweetable. Frankie says like Bomb squad blowing it up. They head outside to the backyard couch were Christine is sitting. Christine says for Caleb to tweet Beast Mode Cowboy in the HOUSE! She tells him to add #beastmodecowboy to everything. Caleb gets called to the diary room for his HOH camera.
-Post has been updated--Post has been updated--Post has been updated--Post has been updated-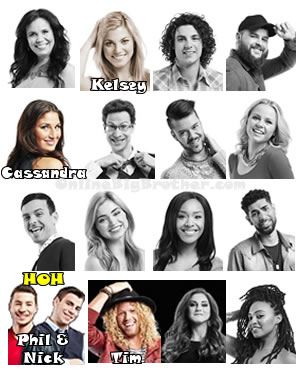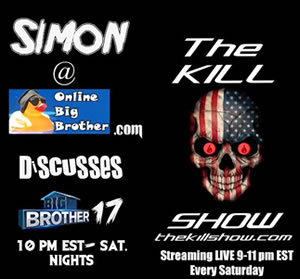 Simon from Onlinebigbrother on THE KILL show Saturdays @ 10pm
http://thekillshow.com
9-11pm
Big Brother Links
Bitchy Big Brother Blog
Big Brother attwx
Hamster Watch
Quirkydudes Archives
Big Brother Archive
Big Brother Gossip
OnlineBigBrother Forum
I Love Reality TV
Big Brother Junkies
IHateBigBrother!
Big Brother 2009
Big Brother Network
Big Brother Insider
The Big Brother Forum
yakkityyaks