POV Holder:
Next POV
March 9th
POV Used
POV Ceremony
March 11th
HOH Winner:
TOM
Next HOH:
March 14th
Original Nominations:
Current Nominations:
Last Evicted Houseguest
Danielle
Have Nots
Talla, Tom, Peter, Alec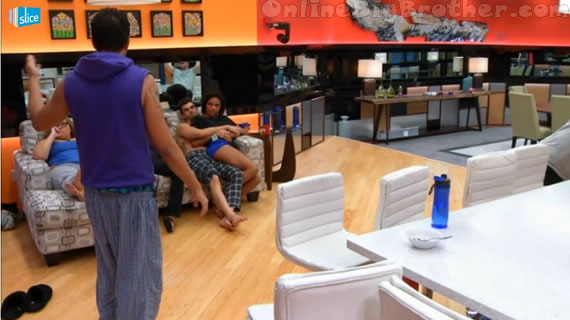 12:16AM kitchen most of the houseguests
Alec says that he could see every single person answers from looking at the black (Back?) mirror. Suzette says she could to but she didn't want to get disqualified so she just looked at the ground. Aneal: "In a majority rules competition that would give you a enormous advantage"
Aj is talking about how some people during the head of household competition could see the answers from the mirror and it's dumb. He adds that production should have covered the mirror it gave players an unfair advantage. Andrew looks at him funny says "Shut Up.. Isn't it amazing that we got to play in that competition"
Everyone start leaving to get ready for bed/HOH game talk leaving Andrew and Suzette on the couch. Suzette starts complaining that Canada is thinking all she's doing is sit around taking abuse. yadda yadda yadda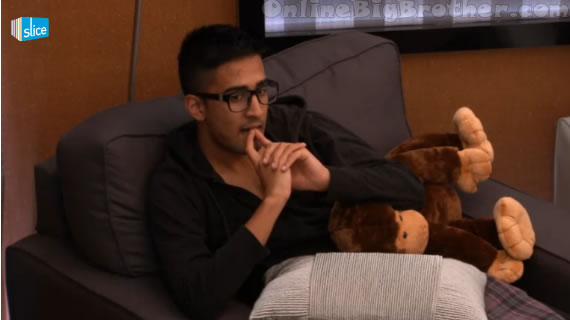 12:33AM HOH Aneal, Liza and Tom
Tom tells him that Suzette and Garry are going up. He explains that with Suzette is all about having a family and being a mom "I don't want that shit in jury house"
Tom wants jury to be a party house so he doesn't want Suzette to be there complaining about her kids the entire time he wants people to be pounding shots and having a good time. "We're not going to make a lot of money… we're in the jury house we got kicked out of the game.. we're there for a fun party.. Lets get crazy.. I don't want poeple to be like ohh i miss my kids my family.. I want to be like YO CMON LETS GET ANOTHER ROUND.. lets go crazy" (Tom is a douche bag)
Tom tells him they have to make some tough moves and breaks some peoples hearts
Aneal: "So the plan is Garry, Suzette, AJ, ?"
Tom: "The plan was Kat, Danielle, GArry, Suzette, Aj and Talla"
Tom says he's not going to put up Liza or Emmett and everyone in the room right now he wants to see in Jury. Tom: "Tonight sucked for Danielle.. but look man it had to happen.. she did it to herself by allying with Garry" Aneal agrees says that Garry is going to be "Up his A$$" this week he just wants Garry to leave him alone.
Aneal said that before Kat left the house she was worried that there was secret pair in the house. she wanted to leave the story that her and Aneal were a secret pair. Aneal goes to explain Kat's master plan. Tom: "That doesn't help you that will burn you"
Tom wants the 9 to make it that is all he cares about, this 9 alliance is the cornerstone of his game in the Big Brother House. Tom doesn't like fake people he doesn't like Suzette or Garry. Tom: "Tonight Talla has got to be super careful… " Tom tells Aneal to keep alert for people talking about the 9 Alliance. If he hears something to come back to the HOH and tell him. Aneal agrees tells Tom he is on board.
(Tom is talking really fast spilling alot of information the HOH power is slowly getting to him)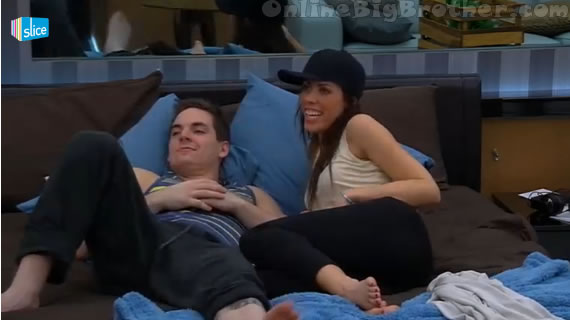 12:53AM HOH Tom and Liza they are chatting about Danielle telling them "F*** all of you" Liza: "I lied clean to her face soo many times.. " They start naming the cameras in the HOH bedroom..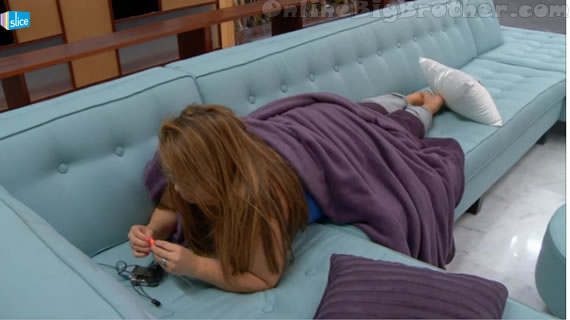 1:00AM Suzette sad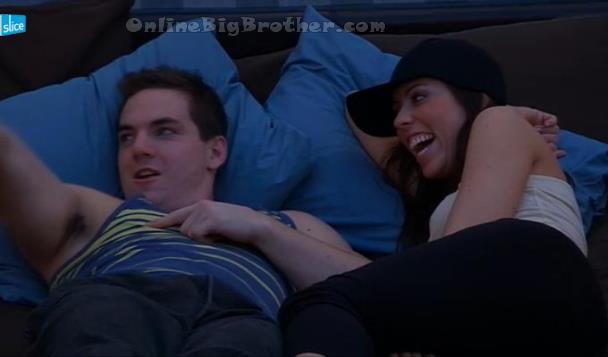 1:18AM HOH Jillian, Tom, Emmett and Liza
Tom "I don't want no suzette's coming up here taking a poop". Tom says as long as they keep wining the competitions they will be OK (Ya think). Liza jokes that she's doing really well in competitions she's got the next one. Emmett tells Tom if he gets houseguests pick for Power of Veto he should pick him. Tom says he's not going to backdoor Garry anymore he'll be putting up Suzette and Garry straight up. Jillian says why not put up Suzette and AJ and when POV is played they put up Garry. Tom: "If Garry wins POV then we're hooped" Jillian is perplexed can't they just put Garry up then. They explain to her if you win POV while not nominated and you use it to take someone off the block you cannot be put up yourself. Tom says one of them is going home and the following week the other one is. Liza about Suzette: "I just don't like her energy.. she is the most hypocritical person"
Tom: "I beat out the brainiac today.. he knows computer but he doesn't know volume"
The King Says goodnight to his subjects #BBCAN twitter.com/bigbspoilers/s…

— OnlineBigBrother.com (@bigbspoilers) March 8, 2013
Before they head to bed Emmett, Jillian and GAry chat. (Is Garry on something?)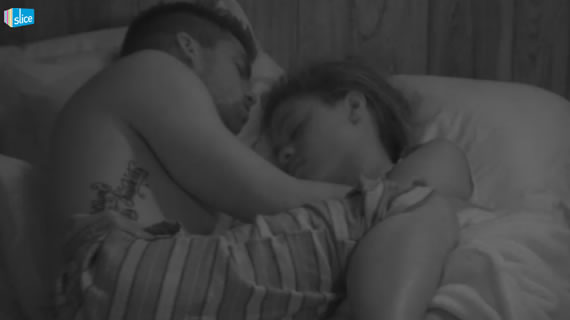 1:50am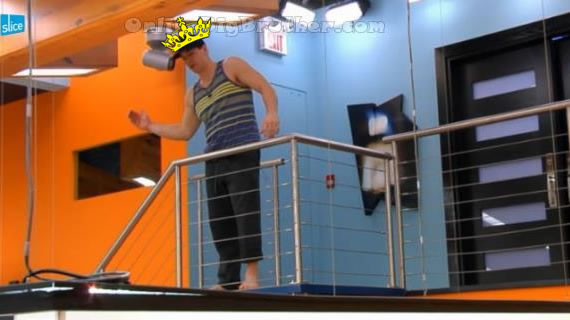 "Good night everyone"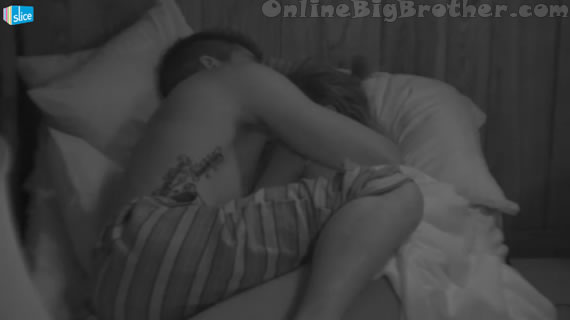 3:00AM Alec Smothers Topaz