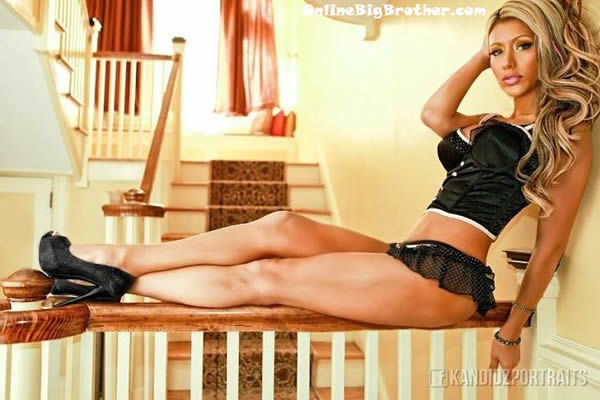 CBS released the identities of the 16 Big Brother 15 Cast members today and as with other seasons, our curiosity grows to want to know more about the house guests beyond their Bios. GinaMarie Zimmerman otherwise known as "GiGi" is no exception and after a little digging we found she isn't as innocent as her bio makes her out to be. She is a model / actress who has appeared on an episode of "The Soprano's" and has filmed with other movie personalities such as, Denzel Washington, Jennifer Anniston and director Spike Lee. It comes as no surprise that she would chose to be on a reality TV show like Big Brother as she has been in front of a camera her entire career. She has done pageants, modeling, fashion shows, TV appearances and movies. She is not only comfortable in front of the camera but also behind the camera as she has a passion for being a make-up artist. In her modeling career she has been a Playboy Golf girl, 2011 Maxim Magazine Hometown hottie, Model, Budlight Fantasy Calendar Girl, among numerous other photo shoots.
GiGi'sTwitter Account
Modeling Profile: Model Insider
Other Modeling: Bandini Pinups
Her Stats:
Height: 5'3"
Weight: 105 pounds
Measurements: 32C-24-34
What turns you on creatively, spiritually or emotionally?

GinaMarie – Probably a nice guy that's sweet and kind, and can just be himself and not act like he has to impress anybody.

What turns you off?

GinaMarie – Sarcasm, Mama's boys, doing drugs, and being a snot.

What sound or noise do you love?

GinaMarie – I love the sound of people's laughter.
What profession other than your own would you like to attempt?

GinaMarie – Becoming a professional and famous actress.

What is your favourite curse word?

GinaMarie – I kinda say shit a lot…oh, sh*t!
LAST CALL! There's still time to get 20% OFF your Live Feed access to the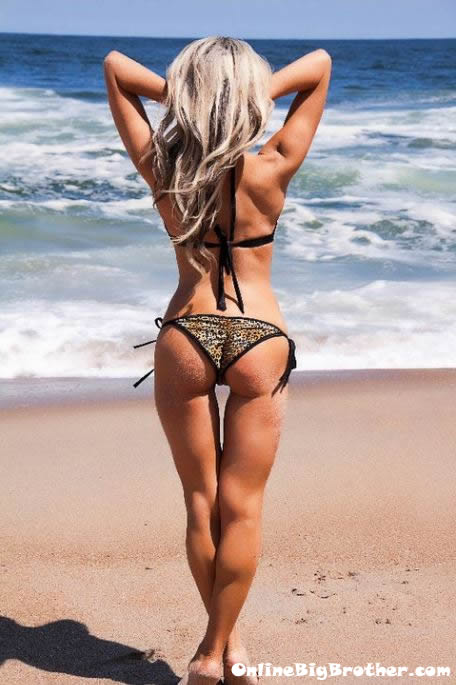 To view MORE photos of "GiGi" visit us on Google+: Photo shoot 1,  Photo shoot 2
TAKE A LOOK AT THE NEWLY added photos of GiGi on: Google+
Stay connected and interact with other Big Brother Fans on our Facebook page.
And Follow: @BigBspoilers and @Dawgsbigbrother on Twitter for the most up to date spoilers.
GinaMarie Zimmerman Playboy Golf Bunny Photos:
Enjoyed the Spoiler? Share it...